How to Install a VPN on Mac? A Detailed Guide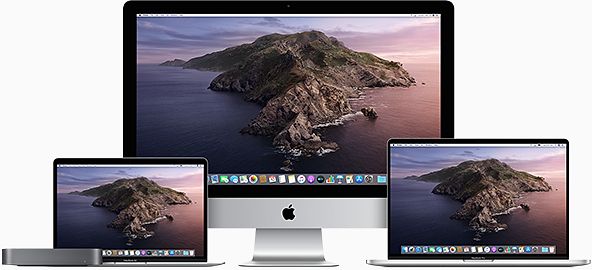 We can't neglect the importance of a VPN in today's age. A VPN is the most useful tool for enhancing your online privacy. Like you use a VPN on Android, or Apple TV, similarly using a VPN on Mac has become essential for all those users who value their online privacy and freedom. If you're looking for a guide on how to install a VPN on Mac, then you are at the right place. This article shares a step-by-step guide on installing a VPN on macOS. So, if you're interested to know much, read the complete article.
Most users switch to Mac for the utmost level of security it offers. But sometimes the protection it provides is not up to your requirements. Thus, using a VPN and Mac is the only way to boost your security without disturbing your activities.  Now, let's get into more detail about how to install a VPN on Mac.
Why Should You Use A VPN on Mac?
Privacy over the internet is rare and, most importantly, not guaranteed. It is now easy for hackers or other watchdogs to spy on and track your online activities with the changing security landscape. The cyber-criminals can invade your privacy by using sophisticated techniques.
Moreover, Mac doesn't provide protection against any group that can view your browsing history and the websites you visit.  Besides this, the dangers of malware, ransomware, and viruses are always hovering over the users. Even your ISP is also monitoring your data without your consent and storing your data too. Later, they sell the collected data to the advertisement companies or other parties.  As a whole, using a VPN on Mac is often deemed. No one can dismiss the fact that using a VPN on Mac enhances your internet freedom. Also, with a VPN on Mac, you can enjoy the following mentioned benefits.
Access to various streaming services
Bypass country censorship and access geo-blocked content Download P2P files and get involved in the torrenting process.
Mask your real IP address and location.
You can even watch streaming content on pirate sites, like the Popcorn Times.
Prevent ISP throttling and enjoy fast speeds all the time.
Remote working is not a challenge for you because you can access all the services that you use in the office. Also, your business data remains safe.
You can avail online discounts by pretending to be somewhere else.
Stay secure on public WiFi networks.
You can even play online games.
Your data remains encrypted and is invisible to all snooping eyes.
You can access Facebook, YouTube, or other blocked sites when you are at work.
How to Choose the Best VPN on Mac?
Choosing the best VPN for Mac can be a challenging task. Most of the time, a VPN is compatible with your device, but the performance is not what you expect. Thus, it would be great if you are extra cautious while choosing the VPN.  To make your task easy, we've gathered some key aspects that you should consider while choosing a VPN provider. Remember, one thing shall be common in all VPNs, and it is that they are compatible with all Apple devices. Following are the aspects that you shouldn't ignore while opting for a VPN for Mac.
Easy to use: Choose a VPN that has a user-friendly interface. Setting up a VPN is a time taken to task when you are doing it for the first time. You can easily set up the VPN with the setup guide's help at the VPN provider's official website. Also, the VPN you select should be non-intrusive and must have an app too.
Allows Streaming: Choose a VPN that offers dedicated VPN apps for streaming. You can access the streaming content through a variety of streaming services. This includes not just Netflix but also Amazon Prime, BBC iPlayer, Disney Plus, and Hulu.
Logging Policy: Always opt for a service provider that comes with a strict no-log policy. It assures that the VPN doesn't log any user data or browsing history. Also, having a verified log audit report is a plus point.
Security: Your primary purpose for using a VPN is robust security. Don't compromise on safety ever. The VPN you choose should provide military-grade encryption and support secure VPN protocols. Moreover, it should come with other security boosting features like a kill switch, split tunneling mode, port forwarding, and Smart DNS.
Simultaneous Connection: A VPN offering multiple simultaneous connections means you can use a single connection on various devices. So, if you're using a VPN for commercial use so ensure that it offers simultaneous connections.
Supports Torrenting: Make sure your VPN supports unlimited torrenting on all servers by keeping your identity anonymous.
Fast Speed: What is the purpose of using a VPN when it fails to provide fast speed. Always choose a VPN that offers quick and consistent speed across all servers. There shouldn't be any connection lags and shouldn't affect your download and upload speeds.
Which Is The Best VPN for Mac?
After reviewing several different VPNs, we've come up with the three best VPNs for Mac, and these are:
All the VPNs mentioned above fulfill the criteria that we described to choose the best VPN for Mac. But we have chosen ExpressVPN because of its outstanding performance and the service it offers to the users.  ExpressVPN is an ideal option when it comes to streaming. It comes with a media streamer DNS that makes it withstand the competition. The speeds are also fast and reliable, with minimum connection lags that don't affect the overall performance. It follows a strict no-log policy and guarantees not to store any connection logs.  Moreover, it allows up to five simultaneous connections. But if you look for more connections, you should try SurfShark VPN because it allows unlimited simultaneous connections.
Can You Use Free VPN on Mac?
Well! The simple and straightforward answer is no. We are against using free VPNs for several reasons. The so-called free VPNs offer limited features and data usage. Most of them allocate 10 GB of data per month, which is less sufficient for streaming. With such limited bandwidth, sometimes it becomes difficult to surf the web. The speeds are not fast and reliable, and it also slows down the downloads.
Furthermore, the privacy and security offered by free VPNs are not up to the expectations. Either their encryption is outdated, or they store the activity log. At times, the company also sells the collected data to third parties for advertisement purposes. Free VPNs are also famous for spreading malware. Because of poor security practices, hackers can invade user privacy, and by entering the network, they spread malware on their system. Thus, it is not recommended to use free VPNs on Mac and any other platform or device.
Does Mac Have a Built-in VPN Software?
Unfortunately, No! Mac offers VPN support, but Apple doesn't have its VPN software. Thus, you have to use a third-party service in this regard.
How to Install a VPN on Mac?
In this section, we're going to discuss three methods of installing a VPN on a Mac. So, let's begin it.
Method No 1: By Installing VPN App
One thing that you should always remember is that not all VPNs have dedicated apps. To install a VPN on Mac, your VPN provider should offer its app too. Once you find it follow the steps mentioned below:
Subscribe to a trustworthy VPN provider.
Go to the main page and look for the button that says Get Started. Click on this button.
Login to your account with all necessary credentials.
Once you entered the details, go to the client area.
Your screen will be full of information. Look for Devices in the menu and tap on Select.
A page shows the list of devices on which you can download the VPN software. Since we're doing it for Mac, so click on MacOS and Download. DMG.
Upon downloading, click, and run the file.
Now drag the application icon on your application folder. Open a Finder window, go to the application folder, and you will now see your VPN there.
Double-tap on the VPN app to run it. If you've set a password on your Mac account, so enter those login details.
Now the VPN is connected. You can start using it.
Method No 2: Using OpenVPN Software on Mac
Tunnelblick is the most effective VPN client for Mac that gives excellent results with the OpenVPN protocol. Download the Tunnelblick software, and upon downloading, double click on the .dmg file and, later on, the Tunnelblick icon for installing it.  Ensure that you have the OpenVPN configuration file for each server location you want to connect to your VPN provider. Follow the steps mentioned below to install a VPN on Mac:
Download the Tunnelblick and hit the button that says 'I have configuration files
.Go to the download section and double click on the .ovpn files. Install the configuration according to your wish.
Tap on the Tunnelblick icon and click on Connect.
Insert your VPN login details.
You will get notified when your connection gets established.
Method No 3: Using Mac VPN Settings
You can also use the Mac built-in VPN settings to add a VPN on Mac. The steps for this are as follows:
Navigate your system preference and look for the Apple icon in the top left corner of the screen.
Click on Network.
Tap on the Plus (+) icon present on the left side and create a new network connection.
In the interface bar, choose VPN. In VPN Type, enter L2TP over IPSec, and insert the Service Name. Hit on Create once you are done doing all this.
Enter the Server Address and Account Name, and click on Authentication Settings.
Enter your password and Shared Secret. Now, click on, Ok.
First, click on Apply and then on Connect.
Your VPN is now connected.
Final Thoughts
Mac is another great platform to use a VPN. There are several incredible benefits of using a VPN on Mac, and the most important is enhanced security. To choose the best VPN on Mac, make sure you follow the criteria mentioned above.  There are three different ways by which you can install a VPN on Mac. You can choose any of them. But, we recommend installing it either by using the VPN app or by using Mac VPN settings. If you haven't installed a VPN on Mac yet so hurry up and enjoy the wonders.