Texas AG Investigates TikTok for Probable Child Trafficking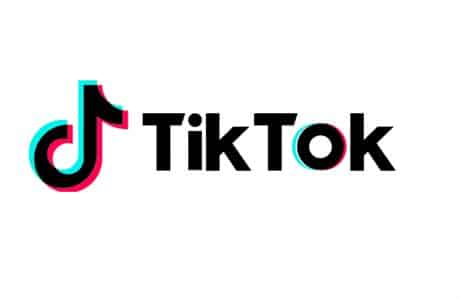 Texas AG issued 2 CIDs (Civil Investigate Demands) against TikTok Inc. on February 18th, 2022. The attorney highlighted the potential child privacy violations and other piteous crimes which can lead to a miserable condition. The CIDs seek information from TikTok, regarding verification of age, Parental controls policy, community guidelines for children's safety, and some other policies which can further prevent children from being sexually exploited or exposed to their information.
TikTok Sued Over Child Trafficking
In 2020, former U.S President Donald Trump considered banning TikTok in the U.S. Trump had reservations over the potential threats TikTok posed. The Chinese social media giant has been guilty of unsafe security policies. The present President Joe Biden recently ordered a review of potential security threats by foreign-owned apps.
On February 18th, 2022, Ken Paxton issued CIDs focusing on potential child privacy violations, human trafficking, drug smuggling, and sexual exploitations.
The attorney seeks information regarding TikTok's privacy policies for children, view of content as per the verified age, community guidelines, and more.
TikTok has to provide the information until March 18th, 2022 as per the lawsuit.
Chinese Communist spyware company TikTok may be complicit in child exploitation, sex trafficking, human trafficking, drug smuggling, and other horrors. Today my office officially issued investigative demands on them.

I'm going to get to the bottom of this. #tiktok https://t.co/ImgOoYknQB

— Attorney General Ken Paxton (@KenPaxtonTX) February 18, 2022
TikTok Collects More Data than any other Social Site
As per the research by URL Genius, a mobile marketing company, two of the social media apps collect most of the user's data – that were TikTok and YouTube.
The research showed YouTube and TikTok had the highest number of network contacts. Out of 14 network contacts, 10 of the contacts are first-party trackers which signifies that YouTube tracks its user's data for their own purposes. While, 4 of the contacts are from third-party domains. However, TikTok has 13 out of 14 direct network contacts from third parties and just 1 for their own purposes – and that is bizarre.
TikTok hasn't informed its users what kind of data it collects and how it is used. As per the CNBC reports, TikTok's privacy policy states they can share its customers' data with its Chinese parent company.
Conclusion
TikTok Inc. has been facing criticism for the past few years because of its privacy policies. To prove their innocence, they should provide the information on 18th March 2022.