UAE Cybersecurity Council Leads Virtual Global Exercise to Fend Off Cyberattacks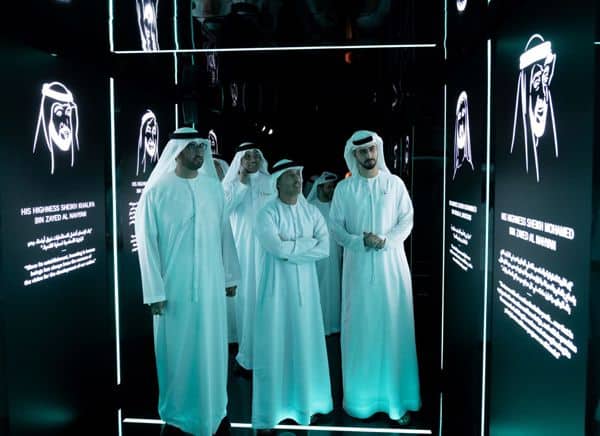 In collaboration with Expo 2020 Dubai and ITU (The international exercise), the UAE cybersecurity council held the online meeting named "Cyber193".
The one-day meeting involved the participation of 140 countries and was initiated by the UAE, reinforcing the countries to stand equally against the crisis or emergencies caused by the cyber processes. UAE took that initiative to reinforce global cooperation and have a peaceful and sustainable future.
The exercise took place as part of Expo 2020 Dubai.
Eman Al Awadhi, Deputy Director of Cyber Security and Resilience at Expo 2020 Dubai, and Adel Mohamed Darwish, Director, Regional Office of the International Telecommunications Union (ITU) for the Arab States, attended the event.
The Purpose Behind "Cyber 193"
Dr. Mohammed Al Kuwaiti, President of the UAE Cybersecurity Council, told the Emirates News Agency (WAM) that the exercise will support the cyber defense operations of the UAE and all participating countries. The states would be able to counter various cyber-attacks, encourage global communication, and advance the capabilities of participating response teams.
According to Al Kuwaiti, the plan "Cyber 193" comes with a framework. It includes various cyber practices which need to be enhanced and security training for the crisis occurring in the areas of rapid response to electronic incidents.
All the security training and trends of the cyber world are implemented by the council under the supervision of the strategic partners of the "Cyber 193".
More than 20 simulated scenarios are provided to participants, according to the latest global trends to contribute to empowering international partnerships. It's being designed in a way that enriches national abilities to deal efficiently and professionally with various emergency scenarios.
Recent Attacks in the Middle East
In February 2021, BM Security released its annual X-Force Threat Intelligence Index manifesting how ransomware is damaging the digital structure of the UAE Cybersecurity.  The increasing vulnerabilities and exploitations are becoming a massive threat.
The report stated the Middle East and Africa region were the most attacked regions among all. While, the UAE, Saudi Arabia, and South Africa were the most attacked countries.
Wael Abdoush, General Manager, IBM Gulf & Levant said:
"Cybercriminals recognized the opportunity to capitalize on the rapid digital adoption in the UAE UAE Cybersecurity and took full advantage of unpatched vulnerabilities to successfully infiltrate organizations."
Cybercriminals are becoming increasingly sophisticated. Open hybrid cloud environments can provide an opportunity for businesses to enhance and extend their visibility into suspicious activity. That will improve their networks and more quickly respond to cyber threats in their environments.
Conclusion
The virtual meeting by the UAE offers opportunities to the countries regarding the global trends of UAE Cybersecurity. Several measures were addressed like global industry threats, and security training to minimize them and boost national capabilities. The idea is to address various emergencies or crises and maintain the global infrastructure of the UAE in the field of cybersecurity.