Best VPN for Pakistan in 2022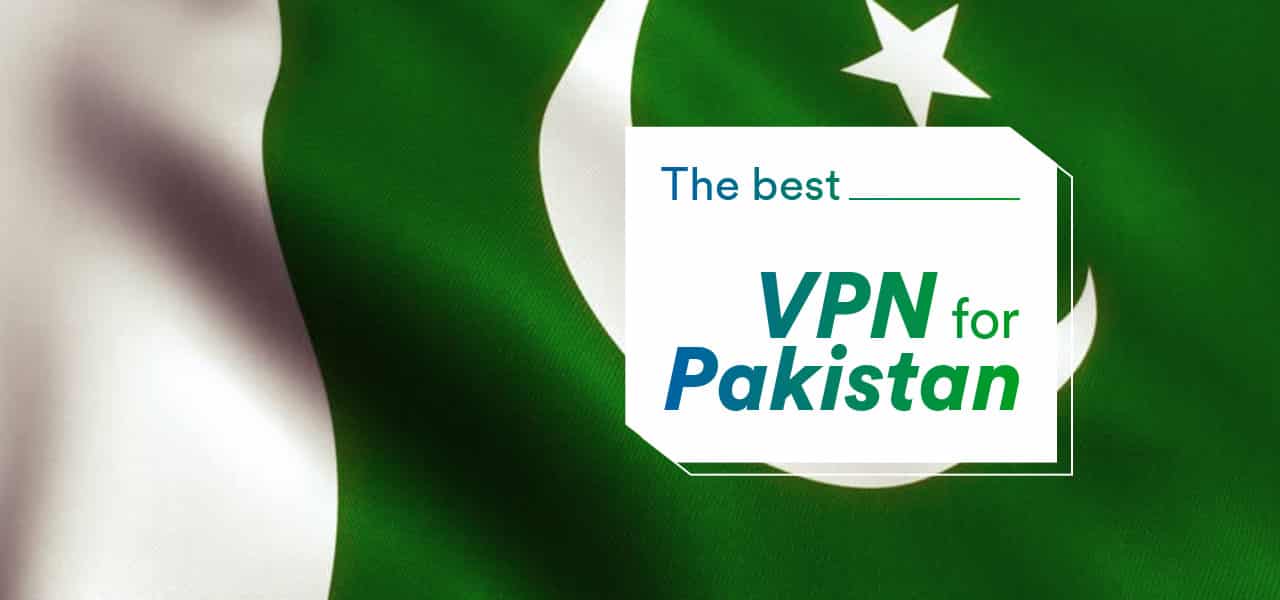 Are you looking for the best VPN for Pakistan that allows you to watch your favorite sports from abroad? Or do you want to protect your identity while expressing views about the army or political system in the country? There are many more reasons like this that increase the demand for using a VPN in Pakistan. If you're also looking for the best VPN for Pakistan, follow this article and enhance your knowledge.
But, before getting into this, let's grasp information about the internet restrictions that Pakistani citizens face. So, here we go.
Internet Restrictions in Pakistan
The Freedom House Report ranked Pakistan as a Not free status.  Internet freedom in Pakistan is like keeping a false hope. The government authorities heavily monitor and record users' online activities and put censorship filters where necessary. For surveillance of users' online activities, Chinese and French companies have acquired technology to monitor cyberspace and keep a check on users' phone calls.
Any blasphemous, anti-religion, and political content remains out of the reach of the general public. The government blocked YouTube for three years to have an obscure movie that was deemed blasphemous and hurt Muslims' sentiments.
From July 2017 to December 2017, 301 different types of content got removed from Facebook as a request made by the PTA. In the same period, PTA also requested Google to remove 259 pieces of content. These requests were made because of religious and profane content.
Several bloggers and journalists have been kidnapped for speaking their minds. Thus, in all these scenarios, it is better if you use a VPN and protect your online activities.
Why Use a VPN for Pakistan?
Here are some prominent reasons for using a VPN in Pakistan:
Bypass Censorship
The Prevention of Electronic Crime Act in 2016 grants the government board censorship and surveillance power to restrict the access of certain websites.
PTA censored all such websites and content that contain anti-Islamic, political, blasphemous, and pornographic content.
Also, in the past, the government has banned many popular websites such as:
Flickr
YouTube
Twitter
Wikipedia
WordPress
Facebook
A few months ago the famous video-making and sharing app TikTok got banned for promoting vulgar content.
With a VPN, it is easy to establish a secure connection and safely bypass censorship and geo-blocks. In this, you can also access your favorite blocked websites or services, such as US Netflix.
Protect Your Online Privacy
Pakistan also abides by mandatory data retention laws. According to these laws, the ISP can retain your internet traffic for a year. Moreover, as per the recent developments, the wi-fi hotspot providers are also instructed to record user data.
In this circumstance, maintaining and protecting your online privacy is a challenge for Pakistani people. Thus, it is wise to use a VPN and boost your online privacy.
Protect Freedom of Speech
The strict laws in Pakistan are a threat to individuals' right to freedom of speech. The strict penalties for violating these laws can put you in great trouble. This urges the netizens to start using a VPN.
Speaking against the judicial, army, and missing persons in Balochistan is not allowed in Pakistan. Various past events show that journalists or politicians suffered because they expressed their views about the army force or addressed sensitive issues like missing persons in Balochistan.
Recently, senior anchor Hamid Mir was suspended from doing his show on Geo News. In a protest, the anchor spoke against the establishment of Pakistan. The speech was found offensive, and thus, a ban was put on the renowned journalist.
It is not the first event that shows how risky it is to be a journalist and speak the truth in Pakistan. You can get banned from Pakistan, forced to live a life in exile, or can be killed too. Journalists Wali Babar, Sajid Hussain, and Karima Baloch are such examples. Moreover, physical attacks and life threats to journalists are another concern in Pakistan.
A quality VPN ensures that you remain anonymous over the web. The encryption makes it impossible for the authorities to know about your browsing activities while IP masking prevents exposing your real location.
Factors to Look for in the Best VPN for Pakistan?
Because of the legality issues in Pakistan, while you use a VPN, it is essential that you select a VPN that possesses robust privacy and security boosting features.
Of course, hundreds of VPNs are available in the market, but you select one randomly and start using it. Many of these VPNs lack essential security features required for Pakistani citizens to protect their identity on a VPN.
Here are the factors that the best VPN for Pakistan should have in them.
No-Logging Policy
The best VPN is the one that has a transparent and privacy-focused privacy policy. Suppose you don't want the government or surveillance agencies in Pakistan to know your online activities and browsing history in the future. In that case, it is vital that you use a VPN that doesn't keep logs of your online activities. In the worst scenario, even if the VPN company serves a warrant to hand over the user data, they won't have any record stored in their database.
Obfuscated Servers
Your ISP can never detect your activities or websites accessed when you're connected to a VPN. But, sometimes, the government takes smart moves and uses special spyware software or tools to detect your activities; by using deep packet inspection, it is easy to know about VPN encryption. If such things happen, you can get into great trouble. Thus, use a VPN that has obfuscated servers. These servers hide the fact that you're using a VPN to encrypt your internet traffic.
Kill Switch
ISP tracking has become a severe concern for the netizens. You can always prevent it with a reliable VPN provider but make sure it has an active kill switch. A VPN kill switch prevents ISP from detecting your browsing experience. It protects your IP address when the VPN connection drops.
DNS Leak Protection
Your DNS can reveal all your sensitive information to your ISP, such as the websites visited. All these requests are directed to the VPN server with a VPN, thus failing the ISP's attempt to track your web habits. But not all VPNs give off the result they promise. Several VPNs leak your DNS, thus allowing the ISP to know about your online activities. To be on the same side, use a VPN that comes with DNS leak protection.
How to Use a VPN for Pakistan to Access Blocked Sporting Websites?
The people in Pakistan are just mad after different sports played around the world, typically cricket. But sadly, they sometimes fail to watch their favorite teams in action because of broadcasting license issues or the streaming channel has limited their access.
But with a VPN, you don't need to worry much. The best VPN for Pakistan allows you to access any sporting channel without being noticed by anyone.
Here are the steps you need to follow to unblock any sporting websites in Pakistan:
 Select a reliable VPN provider from our recommended list for the best VPN for Pakistan and subscribe to it. We'd advise you to pick up SurfShark VPN because of its affordable price, simultaneous connections, and more than fast enough speed.
Select a premium plan and get done with the payment method. SurfShark VPN offers a variety of payment methods so, you can choose accordingly.
If you're a new VPN user, go to SurfShark's official website and sign up for a new account.
Download and install the VPN on the choice of device you use. SurfShark is compatible with all primary OS and devices like Android, iOS, macOS, Linux, and Windows. Make sure that you download the correct version software on your device.
Log in to your VPN software.
Go to the server list and choose a server of your choice. For example, if you want to watch English County Matches, which premiers on Sky Sports, you need to select a server in the UK.
Once you select the server, tap to connect and wait for the connection to be established.
After a few minutes, open your browser, and in the search tab, enter skysports.com. You can now stream all live matches, pre and post commentaries, and listen to expert opinions in Pakistan. Enjoy!
Are VPNs Legal in Pakistan?
Yes, it is legal to use a VPN inside Pakistani borders. But, you need to be extra careful while you use a VPN for Pakistan. But the VPN companies need first to register themselves. If you're using a registered VPN, it can work; other unregistered VPN for Pakistan are of no use.
Here a concern about the registered VPNs is that they can threaten your online security and privacy. As the government instructed VPN companies to undergo a registration process, the VPNs might leak your browsing activities to the government.
Thus, ensure that while you select a VPN for Pakistan, security and privacy should be your top priority. A zero-log VPN will be best in this situation. So, use them and distance yourself from free VPN providers.
All the service providers listed above follow a strict no-log policy so, select anyone from the above list.
VPNs are banned in Pakistan?
No, today, VPNs are not banned in Pakistan. In September 2011, the Pakistani authorities banned VPNs all across the country in a crackdown against internet access.
The official notice issued by the Pakistan Telecommunication Authorities urged the ISPs to report users who use any encrypted software. The ban on the use of VPNs was intended to stem the communication by the terrorists. But now, things are pretty much controlled.
The ban on VPN usage is lifted now, but the companies need to register themselves to operate in Pakistan.
Final Thoughts
If you live in Pakistan, then for sure, you've witnessed the internet restrictions as discussed above. Such limits are somehow damaging the concept of freedom of speech and unrestricted internet access in Pakistan. In light of the issues mentioned above, it'd be best to use a VPN for Pakistan.
By using our recommended VPNs, you'll surely maintain anonymity over the web and can circumvent restrictions. Also, these VPNs will keep you safe from any legal action taken against you.
If you haven't used a VPN yet in Pakistan, do it now, and don't forget to share your thoughts below in the comment section.