The Best VPN For Torrenting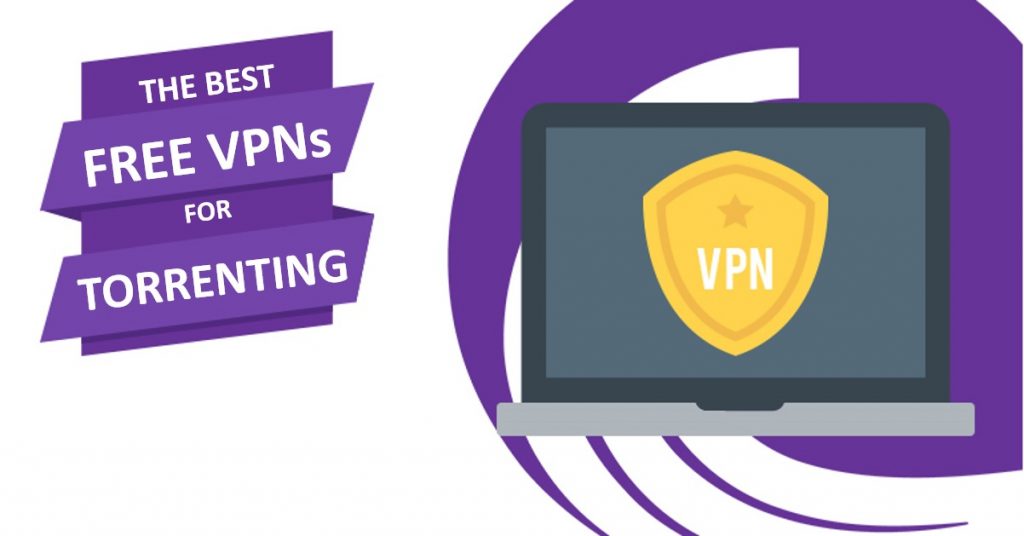 This article focuses on the best VPN for torrenting. If you're looking for one, then stick with us. The guide doesn't restrict the best VPNs and the reasons for using VPN for torrenting, and the criteria we come with these VPNs. So, let's dive into this article.
What is the Need for a VPN for Torrenting?
Torrenting comes with a lot of risks and dangers. Since it depends on the country you live in, torrenting can bring serious consequences. What happens is that when you download a torrent using the torrent client, anyone can see your IP address and browsing activities. It can also reveal your virtual location and become vulnerable to hackers, and ISP can catch you.
It is even possible that malicious agents can interfere with your downloading process and infect your device with malware and ransomware. If your ISP gets to know about torrenting, either charge you, send letter statements and start throttling your connection. The best possible way to avoid this situation is to use the best VPN for torrenting. A VPN hides your actual IP address and encrypts the P2P traffic by redirecting it through an encrypted and secure tunnel.
All this ensures that you remain anonymous throughout the torrenting experience. Hence, if you download torrents, it is better to start using a reliable VPN right away.
Our Criteria To Choose The VPN For Torrenting
Using a safe and reliable VPN for torrenting is not an easy task. Not all VPNs are designed for P2P activities. There are certain aspects that you need to focus on when you select a VPN for torrenting. To do our work easy, we created a list of particular characteristics and tested several VPNs based on it.
These features are as follows:
• Reliable Connection Speed: Make sure that the VPN offers consistent and reliable speed across all the servers. If there is a bit of connection lag due to the connection process, the speed should be fast enough to affect the torrenting process.
• No-Logging Policy/Jurisdiction: The VPN should follow a clear and transparent no-log policy. It shouldn't store any connection log that can expose your real identity. Also, check the jurisdiction of the VPN. It is more secure to use a VPN that falls outside the jurisdiction of the surveillance alliance.
• Kill Switch: It is an impressive feature that protects your IP address when there's a connection drop.
• VPN Leak Protection: The best VPN for torrenting doesn't leak your IP address, DNS, or WebRTC. By conducting a series of tests, make sure that the VPN is free from all such leaks.
• P2P Optimized Servers: These serves make torrenting and accessing the torrent clients easy. With a specialized P2P server, you don't get into hassle while you torrent or share P2P files.
Five Best VPNs For Torrenting
After reviewing several VPNs for torrenting, we finally come up with the five best VPN as described below:
NordVPN
The Panama-based NordVPN is an excellent VPN for torrenting with super-fast speeds and VPN leak protection. The presence of optimized P2P servers makes it one of the best choices for torrenting. NordVPN's popularity is also because of its fast speeds. The industry's fastest VPN provides the same speed across all servers with no or minimal connection lag. We tested NordVPN's speed while downloading torrent files and were glad to see that they were honest with their claims.
Here it is important to note that not all P2P servers allow torrenting. There are a total of 14 countries that don't enable NordVPN to allow P2P traffic. Other than that, you can enjoy torrenting in all other countries. You can find these servers while navigating the app settings; they're labeled as Speciality Servers. The VPN doesn't leak IP or DNS, which gives you another reason to use NordVPN for torrenting. As it belongs to Panama, it is a safe and secure jurisdiction. Also, like ExpressVPN, NordVPN doesn't store users' logs.
It doesn't have any record of your activity logs telling you that you were involved in torrenting. The service provider comes with various security boosting features, including an active kill switch and SOCKS5. We also tested the kill switch and found that it works fine in the event of a connection drop. Moreover, the SOCKS5 proxy changes your IP address and is used when you torrent clients like BitTorrent.
ExpressVPN
ExpressVPN is an ideal option for torrenting. It has an extensive server network that offers specialized P2P servers that allows downloading torrent files without any restrictions. ExpressVPN is a British Virgin Island-based VPN that falls outside the jurisdiction of the surveillance eyes. It means that the VPN is safe and secure to use. The users don't have to worry about their logs getting leaked, revealing that they're involved in torrenting.
It is also because the service provider follows a strict no-log policy which forbids keeping any activity log. The service provider offers a fast speed that is more than enough for torrenting and P2P file-sharing. ExpressVPN works exceptionally well with various torrent clients like BitTorrent, Deluge, and uTorrent.
We also tested the VPN for IP, DNS, and WebRTC leaks while we download torrent files. We were happy with the results because the VPN didn't leak any of your sensitive information. Besides this, the VPN also comes with a pack of advanced security features, including a kill switch.
ExpressVPN's kill switch is known as a Network Lock. This impressive feature protects your IP address from getting leaked when your connection drops. It makes sure that your torrenting experience isn't affected. However, the only drawback is that ExpressVPN lacks a port forwarding feature but still, when you upload the torrent files so, the speeds are not as much affected as you think.
Private Internet Access
The last best VPN for torrenting in our list is the US-based PIA VPN. Despite belonging to the US jurisdiction, PIA is a safe VPN to use that doesn't store any activity log and ensures that no one can catch you while you torrent. This makes it a popular VPN for torrenting. Besides this, PIA VPN has a port forwarding feature that most other VPNs lack. The presence of a port forwarding feature allows you to continue with P2P file-sharing even if your ISP blocks the incoming torrent traffic.
Also, it increases the overall torrent speed and lets you upload seeds. The PIA VPN comes with an effective kill switch and IP leak protection. All this ensures that your identity remains hidden throughout your torrent. The VPN also offers pretty decent speeds that are enough for torrenting. It offers unlimited bandwidth and is compatible with all major torrent clients, including BitTorrent, uTorrent, and Deluge. There are no P2P servers, but it also allows P2P file-sharing on all random servers making it a great choice.
SurfShark
Another great VPN in the list for the best VPN for torrenting is none other than SurfShark. It is the best option when it comes to torrenting. The service provider allows torrenting on all servers. Some dedicated P2P servers are available in 14 countries, including the US, UK, Canada, Germany, and Singapore, making the torrenting experience worth amazing. All the P2P optimized servers allow downloading torrents by using various clients like BitTorrent, Vuze, uTorrent, and Deluge.
The VPN has all the advanced security boosting features like the other top-tier VPN providers. This includes a useful kill switch, robust encryption standard, secure encryption protocol, and VPN leak protection. SurfShark is among those VPN that protects your IP address and download activities from leaking when the VPN connection drops.
Moreover, during P2P file-sharing, it doesn't reveal your DNS or IP address, and it's proven with a test too. It also means that with SurfShark VPN, you can torrent anonymously without anyone noticing you. SurfShark offers a fast speed that is more than enough for torrenting when it comes to speed, making it compete with Nord and ExpressVPN.
The best thing about SurfShark is the Camouflage mode. This technology makes your VPN traffic look like normal browsing and makes it impossible for anyone to recognize that you're using a VPN. It is another reason why you should use it for torrenting. The service provider also follows a zero-log policy, which means that you don't have to worry about your browsing history. However, the only drawback is that it lacks a port forwarding feature; otherwise, it is an excellent VPN for torrenting.
CyberGhost
CyberGhost is yet another best VPN for torrenting. It allows you to torrent files by keeping your identity hidden. The Romanian-based VPN is fast, secure, and comes with optimized P2P servers, making it a popular torrenting VPN. The service provider has a strict no-log policy under which they don't record your IP address, browsing history, personal data, and other sensitive information. The VPN comes with a kill switch and a built-in DNS and IP leak protection.
To test their claims, we also ran a few tests and were happy with the results. The test results showed that CyberGhost doesn't leak any of your data and ensures that your torrenting experience remains secure.
The VPN provides fast speed on all local connections; however, the speed was slower on the long-distance server than on other VPNs mentioned in this list. Overall, CyberGhost offers competitive speeds that were fast enough for P2P file-sharing without causing much fuss. One best feature of CyberGhost was that it has P2P servers in all its apps.
The VPN app shows the number of connected users on each server. You can decide which is the less congested server for a smooth torrenting experience. To find a torrenting server, open the VPN app > click on For Torrenting tab > choose the optimized P2P server of your choice. There are two significant drawbacks of using CyberGhost VPN. Like other VPNs, it lacks a port forwarding feature, because of which you can't seed torrent files. Furthermore, it doesn't allow torrenting on Australian servers. As a whole, it is an affordable torrenting VPN that you should use at least once.
How to Set Up a VPN For Torrenting?
Below are the steps for setting up a VPN for torrenting. All these steps are quite simple, follow them and set up a VPN within a few seconds. We've used NordVPN here.
1. Select a reliable VPN provider. Subscribe to it and create an account on its official website.
2. Download and install the VPN software onto your device.
3. Enter the login credentials and sign in to your VPN account.
4. Pick up a VPN server.
5. Tap to turn on the VPN. You can now download torrents safely and anonymously.
FAQS About Torrenting VPNs
Is torrenting illegal? No, torrenting is legal in most parts of the world. The legitimacy of the torrenting process depends on the country in which you reside. In some parts of the world, downloading harmful copyrighted material or content is illegal, and you can face severe charges in this regard. Using a VPN won't make it legal but can make you and your activities anonymous. But, if you download torrent files, including games, movies, or songs, it isn't illegal.
Why is a VPN necessary for torrenting? A VPN is a perfect privacy tool that hides your actual IP address and makes you and your activities anonymous. When you use a VPN for torrenting, it masks your IP address and torrenting traffic. Your ISP won't view your data traffic and never know that you're performing torrenting. Is a free VPN suitable for torrenting? A simple answer is no. Most of the free VPNs lack advanced security features like a kill switch and protection against VPN leaks.
Without this, when you download torrent, there are greater chances that your identity is revealed to your ISP. Which is the best VPN for torrenting? We recommend NordVPN as the best VPN for torrenting. It's because of its fast and reliable connection speed, helpful kill switch, port forwarding feature, and strict no-log policy.
Can you be caught while torrenting? If you torrent without a VPN or your VPN leaks your IP address, it is easy for your ISP to catch you. Some countries have strict torrenting laws, and they consider it illegal no matter what. If you have ever seen torrenting, you have to pay hefty penalties, and in severe cases, you can be imprisoned.
Final Thoughts
Torrenting is vital to you if you love to watch extreme movies, and songs and play online games. However, torrenting without a VPN is like introducing yourself to a problem. You should always use a VPN while you torrent. The above-mentioned best VPNs for torrenting are best in terms of performance and service. You should use any one of them and secure your torrenting experience.