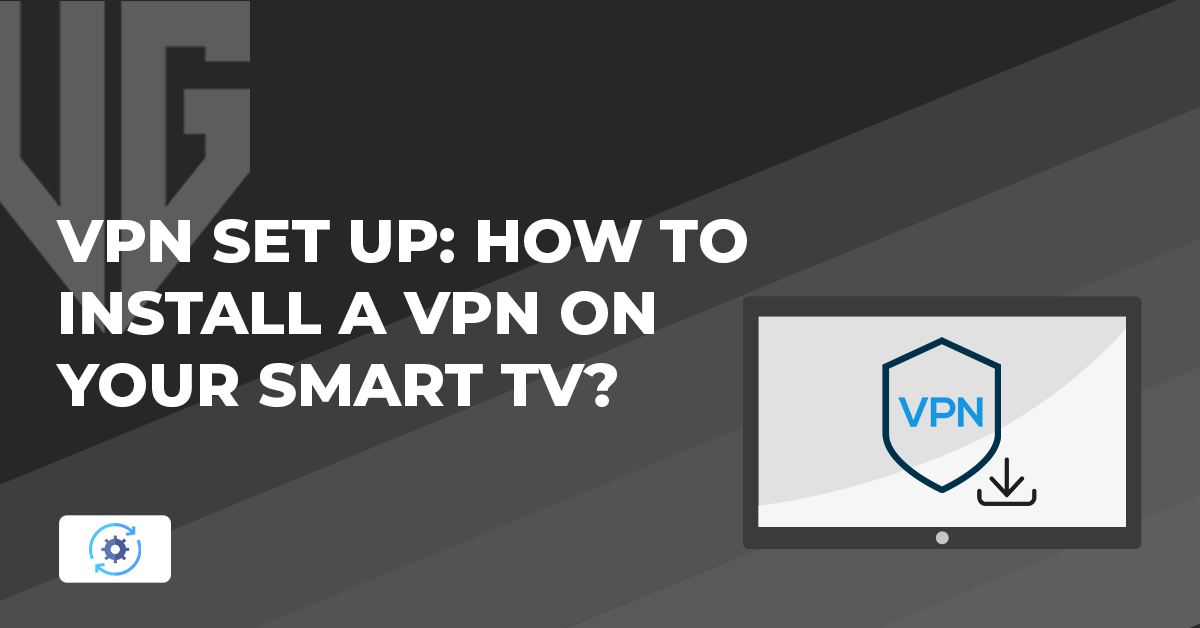 If you have a smart TV and want to stream different regions' content, you should add a VPN on your smart TV. This guide is regarding how to install a VPN on your smart TV. We all know how useful a VPN can be in different circumstances. But besides providing robust security to its users, it has other benefits. Like the majority of people use a VPN for streaming purposes. People are crazy about TV shows from different regions. But with a regular internet connection, it is not possible to access regionally restricted content on streaming sites.
If you use a VPN so you can achieve this task. You can stream your favourite TV shows and movies on your smart TV. Using a VPN on your smart TV allows you to stream and protect you from hackers and other spying eyes. Smart TVs are a growing network of IoT devices, and these devices are vulnerable to hackers and other malicious agents. As these televisions have both a camera and microphone, it is easy to spy on your activities.
A VPN proves to be a handy solution that maintains your online privacy. Like every other device you use, you should also install a VPN on your smart TV. In the next section, we'll discuss different methods of installing a VPN on your smart TV. So, let's begin with this.
Five Methods to Install a VPN on Your Smart TV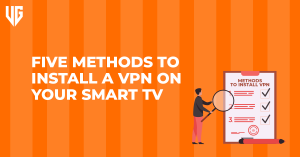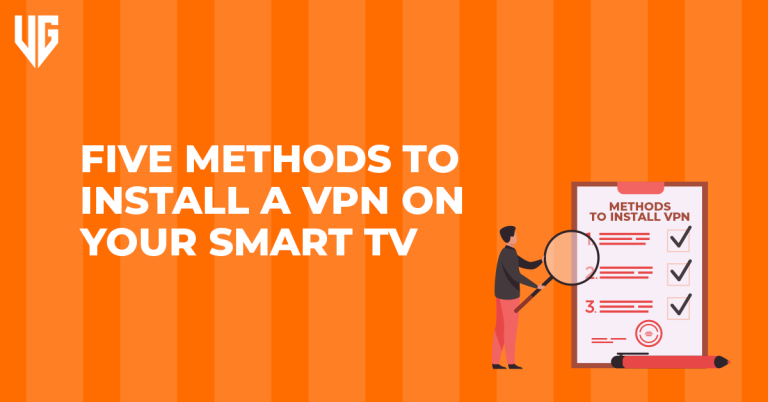 Once you have decided which VPN to choose for your smart TV, the next step is installation. Most of you don't know how to install a VPN on your smart TV. If you are a tech-savvy person, then it is possible that by watching YouTube videos, you can achieve the milestone, but if not, then you can get into trouble. Installing a VPN on a smart TV is not as difficult as it seems. If you're guided in the right way, things are relatively easy; you can set it up within a few minutes. In this section, we're going to share five different methods of setting up a VPN on your smart TV. So, here is the step-by-step guide.
Method No 1: Connect to a Window PC By Using a VPN
It is an easy to go method of installing a VPN on your Smart TV. In this method, you first need to install a VPN on Windows 10 and then connect your smart TV with your PC by setting up a hotspot. Here is a step-to-step guide on installing a VPN on smart TV by connecting it to a Windows PC.
Subscribe to a reliable VPN provider.
Make sure the VPN you choose comes with a Windows app. Download and install it on your Windows 10 PC.
Set up a mobile hotspot connection on your PC. To do so, type mobile hotspot settings in the search bar and hit it.
Tap on the Mobile Hotspot so it turns blue.
Check your network connection. You should select WiFi where it shows "share my internet connection over."
Connect your smart TV with Windows' WiFi.
Enter the relevant information like network name and network password.
Your VPN gets connected to your smart TV. You can now enjoy streaming and even play online games on your smart TV. But remember, if you want to make any changes in the setting, use your PC for it. For example, if you wish to change your server location from Canada to Australia, use your PC for configurations.
Method No 2: Windows Virtual Router
Because of any reason, if you're unable to set up a hotspot connection on Windows PC, then you can shift to this method. When the system cannot support a hotspot, the best way is to set up a virtual Windows router and connect to a VPN. It isn't very easy, and more time is taken than the mobile WiFi one. Below are the steps for adding up a virtual Windows router.
Connect your PC with a stable internet connection. It can either be WiFi or ethernet.
Choose a VPN, subscribe, and install it on your PC.
Click on the Windows icon in the bottom left and type Command Prompt in the search bar.
Type this code: netsh well set hosted network mode= allow ssid= Network name key=Password.
Hit the Enter button.
Again, type netsh wlan start hostednetwork and tap to Enter.
Press the Window key + R to open Run.
In the open space, type ncpa. cpl and then click on OK.
A pop-up screen will appear. In the Network Connection menu, click on your VPN provider's name and right-click the steps below:
Go to the app Settings option of your device.
Click on General and select VPN.
Now click on Add VPN Configuration.
Select Type and choose the VPN protocols according to your wish. Pick among L2TP, IPSec, and IKEv2.
At the top left, there is the option of Back. Click on it.
Insert all your VPN information. It includes your remote ID, description, and service.
Under the Authentication bar, enter your username and password. 8. In case you're using a proxy, click on Auto or Manual to enable it. 9. Click on Done and then tap to connect.
Method No 4: Installing a VPN on Router
If you want to add a VPN for multiple devices, the most suitable way is to install it on your router. Connecting a VPN on your router is much easier than installing it on each device. There are a few ways by which you can install a VPN on your router and then connect it with your iPhone and iPad:
Buying a pre-configured router.
Adjusting the firmware of your router.
Configure the VPN files manually by using the native VPN client in your router software. Remember always to use updated and secure VPN protocols for effective results.
Run your current router with new firmware.
Use a VPN applet.
Which Is The Best VPN for iPhone?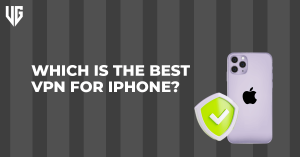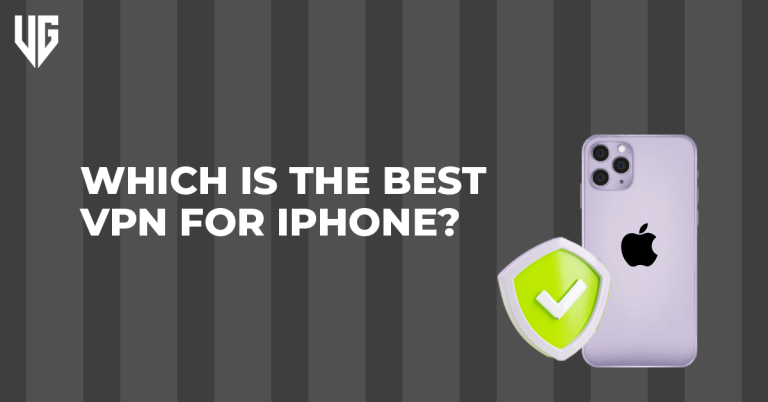 Your priority should be robust security and online protection when you choose the best VPN for your iPhone and iPad. Look for a VPN that provides a top-notch security and protection level, including AES 256-bit military-grade encryption. Besides, this your VPN should support secure VPN protocols that offer both a fast and secure connection. Your chosen VPN should provide additional security boosting features like an automatic kill switch, split tunnelling, and port forwarding features.
All these features should function effectively. Moreover, ensure that the VPN you choose should be free from all kinds of VPN leaks. A VPN leaking your IP address, DNS, or WebRTC can expose your real identity to your ISPs and other malicious actors. Also, don't forget to check your VPN speed and server network. Your VPN should be a super-fast one like NordVPN and SurfShark VPN. It must have consistent and fast speeds on all servers without any buffering. A vast server network is also a crucial element that you shouldn't neglect.
All those VPNs with an extensive server like those mentioned above connect you to the nearest and fastest servers within a few seconds. Make sure your VPN supports unlimited streaming to enjoy your favourite TV shows and movies, even on your smartphones and iPads. We recommend using NordVPN or SurfShark VPN for your iPhone and iPad. Hurry up, subscribe to one of them, and add it to your device.
Final Thoughts
Apple products, especially the iPhone and iPads, are not as secure as the users think of them. There are severe vulnerabilities in these products that risk your online security. The only way to get out of it is to use a VPN on the iPhone and iPad. Apple company policies are the main reason why every Apple iOS user should use a VPN. Moreover, for other added benefits, you should start using a VPN on your iPhone. Remember to consider the critical elements before selecting the best VPN for your iPhone and iPad. Once you've decided which VPN provider to use, choose any method mentioned above and add a VPN on your device.