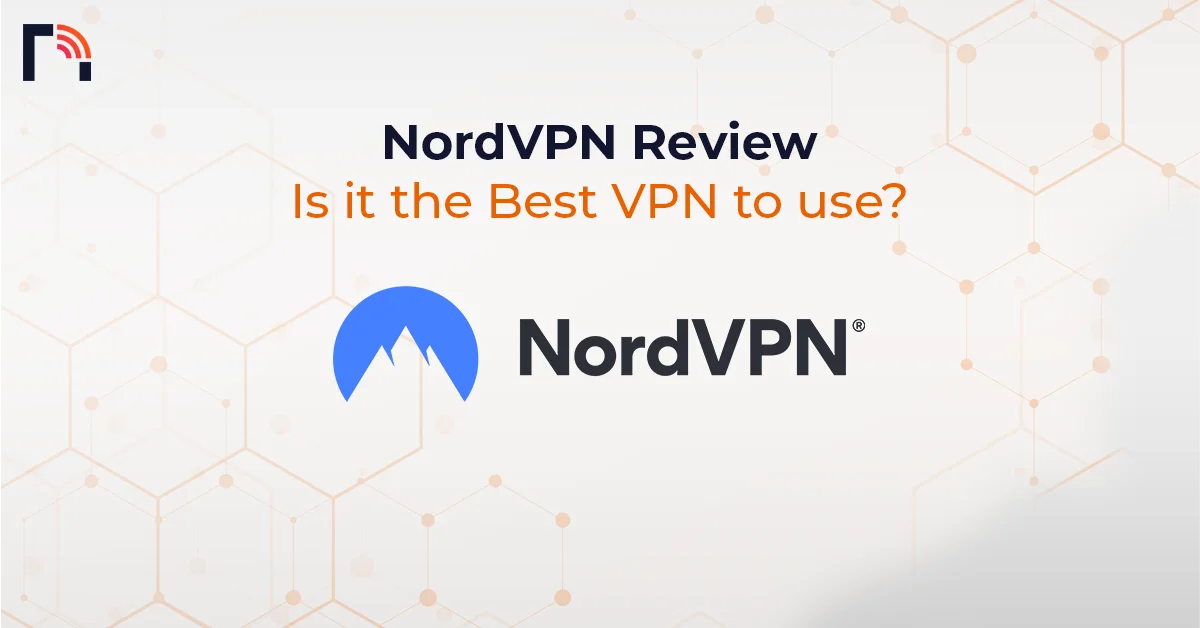 After our NordVPN review, we recommend it to others.NordVPN is one of the fastest, easy to use, and most secure VPNs to protect your online privacy and security. The VPN comes with military-grade AES 256-bit encryption, OpenVPN protocol, knowledgable customer support, and a strict no-log policy. NordVPN is one of the top names in the VPN industry. It offers more than 5000 servers in 59 countries, making it easy for users to access.
Moreover, it has a super-fast speed, making it the most preferred choice for gaming VPNs. You can use it on all major platforms and devices. If you want to connect a VPN on a smart TV, NordVPN makes it possible. No matter what purpose you want a VPN, NordVPN is a complete package for you and never fails to disappoint its users. To check if NordVPn stands for what it claims, we tested NordVPN in several ways.
We conducted different tests in this regard and then came up with this detailed NordVPN review. If you want to start using NordVPN, go through this NordVPN review. Before we get into the detailed NordVPN review, let's first overview NordVPN along with its pros and cons.
Pros & Cons of NordVPN
Here are the pros and cons of NordVPN.
Pros:
Fast speed and instant connections

No DNS leak

Excellent customer support

Robust privacy and security features

Supports gaming

Bypass Netflix and other streaming sites' restrictions

No-log policy

Vast server network

Outside the jurisdiction of 14 eyes, nine eyes, and five eyes.

Reliable to use
Cons:
The monthly plan is a bit expensive.

It doesn't have a dedicated router app.

Discounts are available only for long subscriptions.
Now let's jump into the detailed NordVPN review.
Is NordVPN Fast?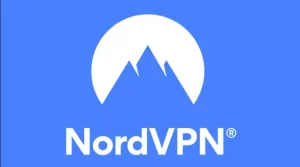 Yes! NordVPN is a fast VPN, without any doubt. The downloading and uploading speeds are fast and consistent across the board. Upon undergoing a speed test for the various locations, I discovered that the pace it offers is fast without falling for a lag.
Does NordVPN Work With Netflix?
Yes! With NordVPN, you can access Netflix. In the past, Netflix blocked VPNs' IP addresses, thus leaving no chance to access them. But, NordVPN proves this stance wrong. We tested NordVPN for Netflix and concluded that it could bypass the restrictions. With the Smartplay option, you can access Netflix content. All you need to do is connect to a server of your choice, like, for instance, Australia, and you will get access to the Australian Netflix content.
Talking about other streaming sites, NordVPN allows easy access to Amazon Prime Video, BBC iPlayer, Disney Plus, Hulu, and HBO Max. Also, it supports Amazon Fire TV and Smart TVs and allows users to stream geographically restricted content in HD. To sum up, no matter where you live, with NordVPN, you can gain access to any restricted content.
Does NordVPN Support Torrenting?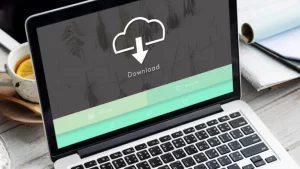 Yes! NordVPN is one of the preferred choices for Torrenting. NordVPN comes with more than 5000 optimized P2P servers, each of which has unlimited bandwidth and data. Since there isn't any restriction, you can share and send many files simultaneously. Also, NordVPN operates with all known torrenting platforms such as BitTorrent, uTorrent, and Vuze. If you're looking for a VPN that doesn't restrict you to a single torrent client, NordVPN is the best option.
NordVPN provides a SOCKS5 proxy by which you can set up your torrent client. The SOCKS5 broker lacks secure encryption, but NordVPN shows exceptional results. The exciting thing about these servers is that you can access them through the app. It saves you time from visiting the website to check out the servers available for P2P. Being a Panama-based VPN, it doesn't keep activity logs; thus, it is clear that your activity remains anonymous.
Does NordVPN Operate in China?
China is pretty strict about its internet laws, and thus, it's not easy to bypass the restrictions. During examining various VPNs, we concluded that not all of them could function in China. One example is the emerging CyberGhost VPN that fails to operate in China. But because of the increasing online security concerns, users are always searching for the VPNs they can use in China. NordVPN is one of the best VPNs for China. If you are also the one, then go with NordVPN.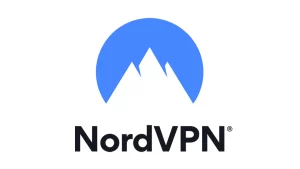 It guarantees to provide robust privacy and access to all restricted content. Moreover, it has a by-default obfuscation feature that hides the VPN traffic and allows you to use a VPN within China. To use NordVPN in China, you must connect to any of the obfuscated servers in the VPN client. Ob obfuscated servers make it the best VPN to operate in China. The NordVPN client conceals your VPN traffic upon using any of these servers, and it appears as standard HTTPS encryption.
Is NordVPN a Good Choice for Gaming VPN?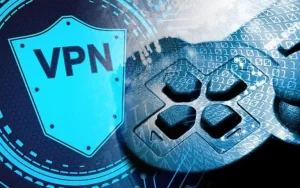 A simple answer is a Yes! NordVPN has all those features that are vital for the best gaming VPNs. It offers complete anonymity and online privacy while you play your favourite games. It also protects you from ISP throttling, DDos, and malware attacks. Moreover, NordVPN allows access to play station and Xbox, making it an ideal option for playing online games. Also, it offers a vast network of servers, which makes it accessible to reach the blocked gaming servers. So, if you plan to buy a gaming VPN, go with NordVPN.
NordVPN Privacy and Security Levels
NordVPN comes with a wide range of security features. All these features ensure that you remain anonymous throughout time and maintain your online privacy. However, some of these features are present in other renowned VPNs like CyberGhost and ExpressVPN. But, there are some minor differences because NordVPN is the users' first choice. The security features include:
Robust encryption standards

Security Protocols

Kill Switch

DNS and IP leak protection

Zero-logging policy
Robust Encryption and Security Protocols
NordVPN offers military-grade AES 256-bit encryption. It uses exceptional encryption to secure its users' online activity. It supports Perfect Forward Secrecy (PFS) for extra security, and I think PFS's presence makes it unique from other VPNs. This feature changes the encryption keys to prevent any security breaches. Sounds great! For more encryption, NordVPN uses a double VPN feature that makes users jump from multiple servers in a short time.
When it comes to protocols, it uses one of the most reliable and secure protocols, i.e., OpenVPN and IPSec/IKEv2. The IPSec/IKEv2 is less safe than the OpenVPN, but it is still quite fast regarding IP and DNS leak protection. In short, NordVPN uses robust encryption, and there's no chance of falling behind between the layers.
DNS & IP Leak Protection
One prime reason to use a VPN is to secure your connection and activities from both DNS and IP leaks. NordVPN, another claim of no DNS and IP leak, proves correct. Upon testing NordVPN for IP and DNS leaks, the results showed that there were no leaks found.
Kill Switch
NordVPN comes with an extra security feature,i.e., A kill switch. The switch's primary purpose is to prevent data leakage from the VPN tunnel if the VPN connection drops. This feature is of great importance. Let's suppose your VPN connection drops and isn't secured with a kill switch. Have you ever wondered what would happen? Using a VPN without a kill switch can expose your activity to your ISPs.
The best thing about the NordVPN kill switch is that it's customizable. It means that you can select apps to kill when a VPN connection drops. In other words, with NordVPN, you can prepare for measures to take in uncertain situations. Other than a kill switch, NordVPN has a site filter as well. The filter allows you to block irrelevant and unwanted ads and malicious websites.
Zero-Logging Policy
NordVPN belongs to Panama jurisdiction, which is often regarded as a privacy-friendly country. The country doesn't have strict privacy laws. Also, it doesn't have any surveillance agreements with other countries. Like CyberGhost VPN, NordVPN is also famous for not storing users' logs. Read what they say about this on their website.
NordVPN undergoes a log audit, and the results are the same as their claims. The VPN runs on diskless RAM servers to prevent server hacks and to prove their no-log policy. These servers don't have any crucial information or data. It gives a clear chit that there's nothing to compromise, and you're safe with this VPN.
Pricing Overview
Pricing is a crucial consideration when choosing a VPN for yourself. NordVPN offers monthly and annual subscription plans. The monthly subscription plan is pretty much more expensive than the yearly plan.
Well! I would recommend going with an annual plan rather than a monthly plan.
Payment Methods
You can also purchase through traditional payment methods like credit/debit cards. Or you can even pay through cryptocurrencies, Alipay, Amazon Pay, and Union Pay.
Refund Policy
If due, for any reason, you aren't satisfied with NordVPN service, so you can demand a refund. Remember it offers a 30-days money-back guarantee.
Adequate Customer Support and Live Chat Option
No matter how much we know about using a VPN, we get stuck at some point and look for technical help. At times, the issue isn't about setting up a VPN. But you have specific queries about the chosen product, and only the customer support of your VPN provider can help you with it. NordVPN has a knowledgeable and responsive customer support department.
You can contact them by emailing your query at support@nordvpn.com. Keeping with the pace of advancement, NordVPN also offers a 24/7 live chat option that's always ready to help you regardless of the time of the day. You can view some of the customers' reviews of their customer support service.
FAQs
Is NordVPN compatible with other devices?
NordVPN offers dedicated apps for all major platforms and devices.
Is it
compatible with Android, iOS, macOS, Linux, and Windows?
Both the desktop and mobile versions of the apps are available. The apps are easy to install and use and have a catchy interface.
Is NordVPN User-Friendly?
Yes! Is NordVPN user-friendly?
Even if you are using a VPN for the first time, you can easily use it. The service providers have developed a balanced interface that's eye-catching for the users. Coming to the website, NordVPN has a simple website that uses soft colours and provides all the relevant information. Also, the personal account page is exact and to the point. Under the dashboard tab, you can get all the relevant information. There are also two more tabs. One is for downloads (it has all the apps and software from different devices), and the other is to change the password. Check out how it looks.
How to Install NordVPN?
Another great feature of NordVPN is that it can function on all major devices and operating systems. You can easily use NordVPN on Android, Windows, Mac, iOS, SmartTV, and Android TV. Moreover, the browser extensions are available for Chrome, Firefox, and Safari. You can use the NordVPN app on mobile too.
NordVPN is easy to download and install. You can start using these fantastic VPN services by following some quick steps.
Visit the NordVPN website and choose a subscription plan for yourself.

Select the suitable payment method and make a buy.

Download the NordVPN and login to the account

Make changes in the settings.

Turn on the VPN by choosing the desired location.
Rating
After the NordVPN review, I'll rate it 5/5. It is the best VPN of all time. It offers exceptional features. No VPN can compete in terms of speed and security. Thus, do try it once.
Is It Recommended to Use NordVPN?
Well! NordVPN is my favourite, and I would recommend it to others. It is among the best VPN providers and quite famous among users who want to access restricted content or download torrent. With this NordVPN review, you can decide how excellent this product is. It has exceptional encryption, security, customer support, and much more. Thus, we do recommend it to others. Please share your views about our NordVPN review!