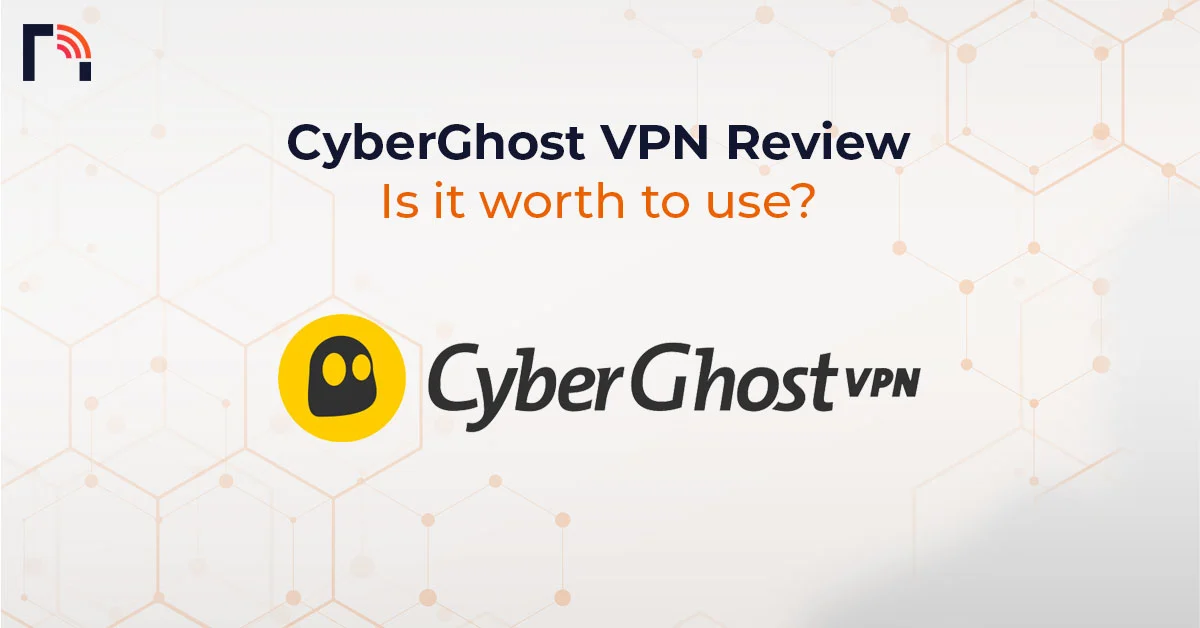 Are you looking for a reliable VPN? CyberGhost- a Romanian-based VPN provider, is ranked as one of the best VPN providers that offer fast speed and exceptional privacy and security boosting features. It's been in the market for the last eight years, so; we can say that it is an emerging VPN, but, as time passes, it is continuously improving its services and has grown into one of the successful VPN providers when compared to NordVPN and ExpressVPN. Being in its growing phase, CyberGhost VPN comes with a complete pack of features that most of us don't expect from it, and hence, we also avoid using it. Read our CyberGhost VPN review and buy it soon.
Big names in the VPN industry
But to your shock, like other big names in the VPN industry, CyberGhost also uses top-notch AES 256-bit encryption and OpenVPN protocol. It is a budget-friendly VPN like NordVPN and won't cost a burden on your pocket when it comes to pricing. You can enjoy its services at a low price of $2.25 monthly, a three-year subscription plan. Also, it offers a one-day trial and a 45-day money-back guarantee. Isn't it amazing? No other VPN offers such a long money exchange time. Regarded as an excellent budget-friendly VPN, CyberGhost also offers a wide range of security features like DNS leak protection, split tunneling, and malware blocker.
However, we identified some severe issues associated with CyberGhost VPN upon testing. All these problems affect the overall performance and privacy of the VPN. Wondering what these issues are? Here are the pros and cons we've discovered after several rounds of testing.
CyberGhost VPN Pros and Cons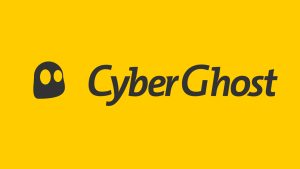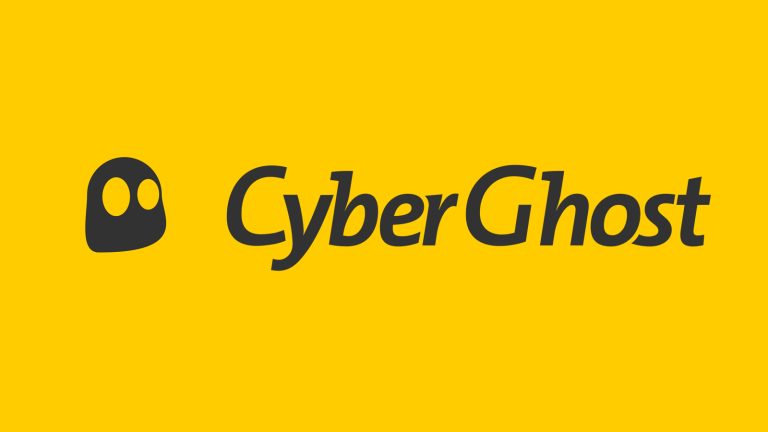 Pros:
Easy to use and install

Supports torrenting and P2P traffic

Same-country servers have fast downloading speeds.
Unblocks Netflix and other streaming sites.

User-friendly apps for all major devices and platforms.

Largest server networks

Responsive 24/7 live chat feature
Cons:
Adblocker isn't practical.

It doesn't work with Chromebook

Fail to bypass aggressive censorship like in China

The mobile app has limited features.

Long-distance speeds are inconsistent.
Quick Summary
Servers: More than 6400
Torrenting & Streaming sites access: Yes
Kill switch: Yes
Simultaneous connection: 7
No-log policy: Yes
Encryption: AES-256encryption
Data leaks: No
Speed: The average speed of 87Mbps
Countries with More than 85
Free Trial: Yes (One-day)
Money-back guarantee: Yes (45-days)
Website www.cyberghost.com
Overall, CyberGhost VPN is safe to use. Its advantages outweigh its drawbacks and make it one of the options to go with. Are you thinking about how we're saying this? Of Course, we've tested it before coming to this verdict. To aid our readers more about CyberGhost VPN, we've compiled this review for them. So, let's jump into it.
Is It Safe to Use CyberGhost VPN?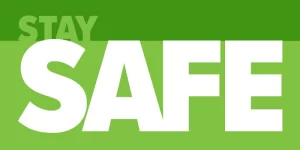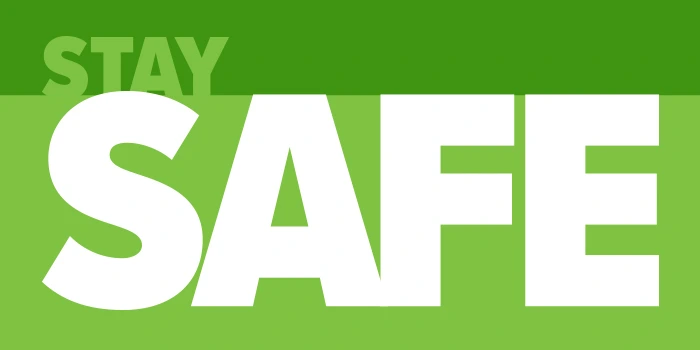 As mentioned above, CyberGhost VPN is completely safe and secure for usage. Like all other reliable VPNs, it hides your original IP address and uses military-grade strong AES-256 bit encryption, a kill switch to protect you from DNS and IP leaks. To maintain a balance between privacy and performance, it uses the OpenVPN and IKEv2 protocols, which connect with the VPN server. Sounds good! When we tested CyberGhost VPN, we came across various points that indicate it is a safe option to use and fulfils all the purposes of a user to utilize a VPN.
VPN Protocols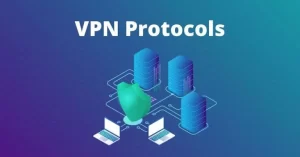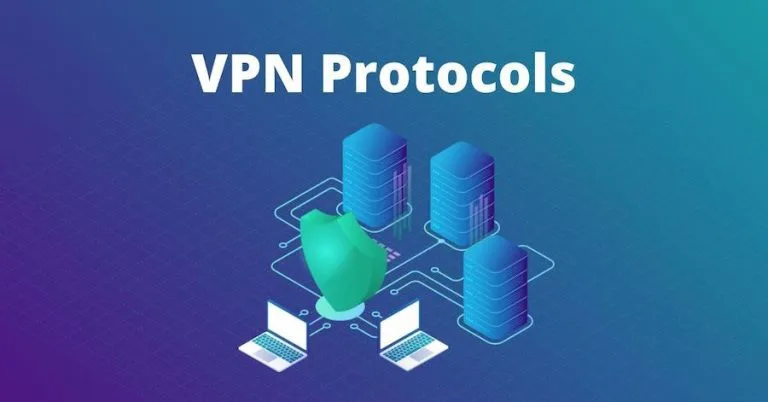 If you're a regular VPN user, you must know that you can secure your VPN connection in several ways. Among all, the OpenVPN protocol is the most reliable and most familiar. It's because it is open-source software, which means its codes are examined for vulnerabilities. CyberGhost VPN offers IKEv2, OpenVPN TCP/UDP, and WireGuard protocols. The app chooses the most appropriate protocol for you according to your needs. However, it doesn't mean you are bound to use that protocol. You can select other protocols too.
Although the Windows app allows you to select security protocols, other CyberGhost apps are restricted. For example, upon testing, we realized that the OpenVPN protocol supports all major Android, Linux, and Windows apps, while the macOS only supports IKEv2. Here the interesting thing is that both mobile apps support the third protocol, i.e., WireGuard. Since this protocol is still in the testing stage, CyberGhost supports WireGuard only on Linux platforms.
Strict Zero-Logging Policy
Logging policy is among the essential features you should check before using any specific VPN. Most renowned VPN providers who claim their no-log policy failed miserably to stick to their words. When the logging policy is audited, the dark truth often comes before us. Many of the VPN companies like HolaVPN keep users' data and risk their users' online privacy. Thus, you should always invest in a VPN that has a no-logging policy. Fortunately, CyberGhost is a VPN provider that followsa strict zero-log policy. Here's their website's directive on this matter.
No DNS Leak
With the changing security landscape, hackers have become more advanced, so VPN leaks are more common than ever before. Think and tell what happens if a VPN is involved in DNS leaks. Well! Honestly, it can expose your entire browsing history and can be a reason for great embarrassment. In extreme cases, if the situation gets out of control, you can be charged with hefty amounts because you were involved in an act that's banned within your jurisdiction.
Luckily, with CyberGhost VPN, you're free from such tension. You can browse or download whatever you want without fearing a DNS leak. CyberGhost VPN doesn't leak your DNS by default. Wondering how? It has a built-in option for DNS leak protection that's enabled by default. Hence, you don't need to worry about this matter.
We ran CyberGhost VPN for IP and DNS leak tests for customer satisfaction. We connected to the servers in three countries, namely, Australia, the UK, and the USA, and were amazed to find no leaks. Sounds great!
Large Server Network
Another solid point that attracts most users is its vast server network. The VPN provider has more than 6800 servers in 85+ countries all over the globe. Most of the servers are present in countries with many CyberGhost VPN users. They have at least four servers in each country. For instance, in France, they have 400+ servers; in Germany, they've over 600 servers; in the UK, more than 800; and in the USA, this number exceeds over 1000. However, a significant drawback of such an extensive server network is that it won't be easy to find a fast server to circumvent the geographical restrictions.
Is CyberGhost a Fast VPN?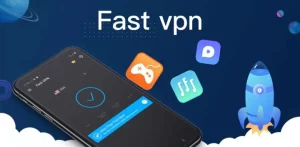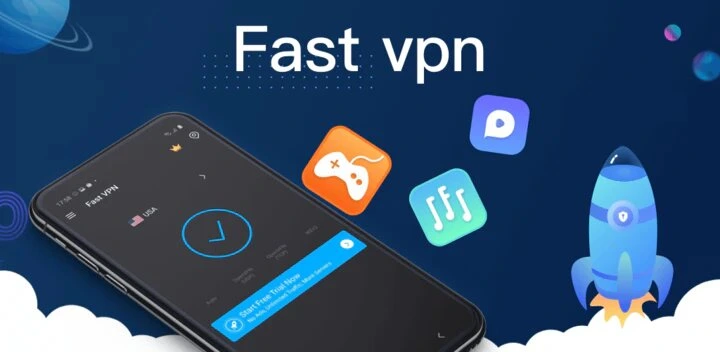 CyberGhost is one of the fast VPNs with an average downloading speed. However, when tested, we found that on long-distance, the rates are pretty inconsistent. Overall, the speeds are fast for browsing, streaming, and torrenting. But with varying speeds, we can't compare it to NordVPN or ExpressVPN.
Excellent User Experience
CyberGhost VPN is easy to use and offers a great user experience. They are the first VPN providers that launched a completely new desktop interface for users. You can easily navigate the software and download it within a few minutes (we'll separately discuss its installation steps). Many users review their experience as consistent regardless of their device.
The good news for mobile users is that they can download the mobile app version and start using CyberGhost VPN immediately. But, keep in mind that the mobile app has limited features. Thus, we recommend using it on the phone to maintain online privacy.
Effective Customer Service
Think for a minute about how you would react if you're stuck at any point during the downloading process. Or, during usage, did you come across any issues? You'll seek help from the help centre, but do you expect it to be available 24/7? Like all other big names in the VPN industry, CyberGhost offers a live chat option. The operators, on the other hand, are available 24/7 to assist you in any matter. For exceptional customer support service, we recommend you try CyberGhost VPN once.
Is It a Good Choice for Torrenting?
A simple answer is yes! CyberGhost is an excellent option if you're looking for a VPN for torrenting purposes. It has optimized P2P servers and offers fast speed on all platforms, which certainly means that you can keep up your performance while masking your IP address from the ISP. The VPN providers help you in quickly find the servers available for torrenting.
On the main page, click on the torrenting bar, and you'll see a list of servers optimized for P2P activity since the VPN has a kill switch that secures your data from getting leaked in case your connection drops. For significant torrenting results, it's suggested to stick to the recommended server list.
Unblocks BBC iPlayer, Netflix, And Other Streaming Sites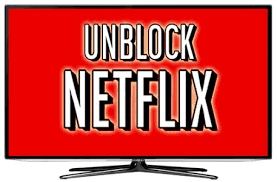 CyberGhost works excellently with Amazon Prime, BBC iPlayer, Hulu, US Netflix, and other streaming sites like torrenting. The VPN service offers dedicated servers for streaming sites on nearly all platforms and special servers for specific locations like Canada, France, Germany, and more. Here, some streaming sites like the BBC iPlayer are tough to unblock by all big VPN names. But, the eight years old CyberGhost successfully unlocks BBC iPlayer and allows the users to enjoy their services.
The VPN offers a list of locations supporting the various streaming services you want to access. You can easily watch your favorite show on Netflix at a fast speed with HD-quality content. When you access the restricted sites, the VPN servers, on the other hand, change the IP address to avoid any further restrictions. Tab on the search bar, search the streaming service you're interested in, and select a suitable location from the drop-down list.
The presence of the Smart DNS tool enables CyberGhost to unblock geographically restricted content. The DNS tool doesn't change the IP address and changes the DNS server through which it is routed.
Is CyberGhost VPN Cheap?
Well! It isn't costly, but it also depends on your chosen subscription plan. The CyberGhost subscription plan allows you to use seven devices simultaneously. Thus, if you're looking for a VPN for your household or office use, then CyberGhost VPN is a perfect choice. Regarding pricing, the CyberGhost one-month plan is relatively higher than the current average and costs $12.99. However, the six-month program costs $47.88, and the three-year subscription plan costs $87.75.
You can buy the CyberGhost subscription plan using any traditional payment method, such as a credit card or Bitcoin. So, you need to analyze your purpose of use and then decide on the plan. Of Course, we'd suggest either going with the one-year or 18-month plans regarding the budget. However, if you want to examine how well the service works opt for the monthly plan.
How to Install It?
Installing a CyberGhost VPN is an easy task. The service provider offers an app for almost all devices and operating systems from which you can download and install VPN quickly. Follow these six steps to install CyberGhost VPN and enjoy its exceptional services.
Select a CyberGhost subscription plan from the website

Check out the payment procedure by filling out the necessary information.

Download the CyberGhost VPN.

Log into the account.

Configure the settings according to your preferences.

Choose your desired location and turn on the VPN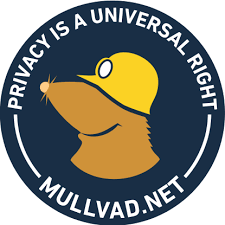 Mullvad VPN is fast, great for torrenting, and excellent at keeping you safe online.
Extremely safe & private
Multi-hop servers and obfuscation technology
Cash payments available
Great service for torrenters and Linux users
Advanced customisation options and SOCKS5
Available on :

Is It Recommended to Use CyberGhost VPN?
Yes! Honestly! CyberGhost VPN has improved a lot from the past and makes things in their favour. The live chat and additional security features are some of the best reasons to use a CyberGhost VPN. Secondly, it is safe, secure, easy to use, offers fast speed in short distances, and works well on Netflix and Torrenting. Hence, it is a worthy investment, so do invest in this VPN.