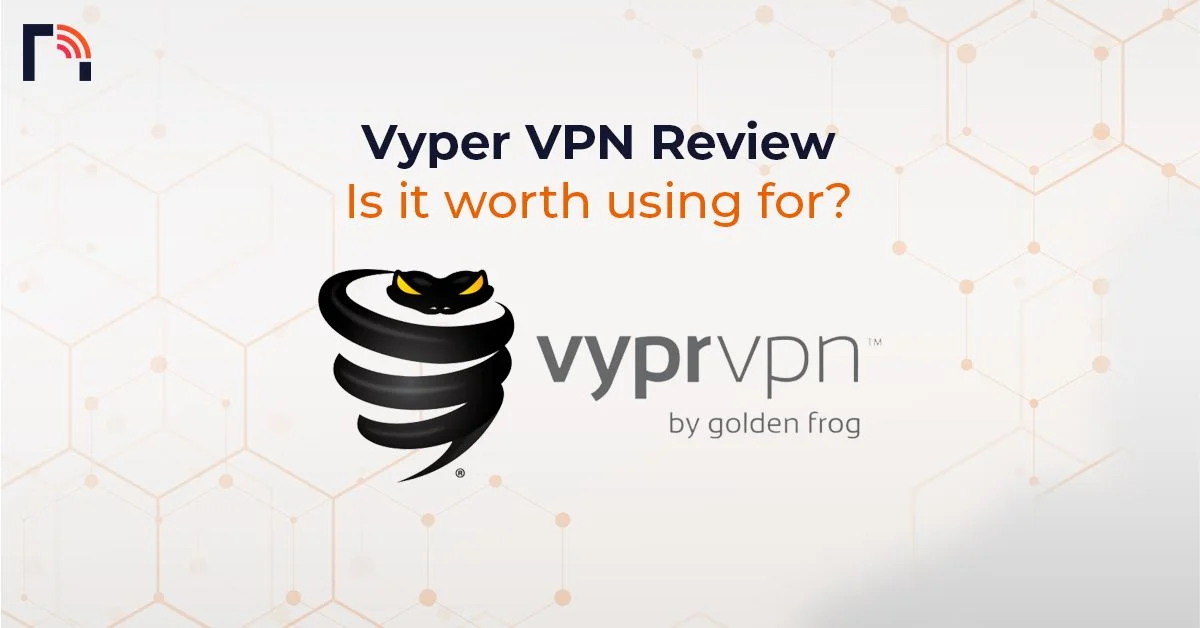 I recently tested the VyprVPN and have come up with theVyprVPN review. The results of the test were impressive and outstanding. I didn't hear about it much, but I realized it's one of the VPN industry's leading competitors. There were several questions in my mind while I was testing it. Like:
What makes it different from other VPNs

Does it function in China?

Does it allow streaming and torrenting?
I know you also have such questions. But believe me, after reading the VyprVPN review, you'll get all the answers. So, let's get started with the VyprVPN review.
General Overview
VyprVPN is a Switzerland -based VPN that is reliable to use despite having internet laws. The service providers offer decent speeds, which doesn't make it the fastest VPN. But, the rates are enough to stream the geo-blocked sites and download torrents. The VPN offers robust security and also comes with censorship filters. VyprVPN comes with an exclusive Chameleon protocol. Because of the presence of Chameleon, VyprVPN can circumvent strict censorship, like in China.
Furthermore, it uses AES 256-bit encryption along with OpenVPN security protocol. VyprVPN is a good value for money. The two-year subscription plan is affordable and recommendable for use. Moreover, it unblocks US Netflix and various other streaming sites, making it one of the best VPNs for streaming. You can download torrent files, and your IP address remains hidden. The excellent customer support and compatibility with major devices and platforms are other reasons to use VyprVPN.
Outstanding service
VyprVPN is an outstanding service provider that uses all possible means to safeguard its users' data. The only significant disadvantage of using VyprVPN is that it doesn't allow you to buy the service anonymously. Also, the server network is smaller than other big names in the industry. I discovered the points mentioned above during my VyprVPN review. Don't worry if anything is unclear. I'll explain all these points in detail again.
Pros & Cons of VyprVPN
Below are the pros and cons of VyprVPN.
Pros:
Allows up to five simultaneous connections

Bypasses censorship

It comes with its servers

Robust encryption and security

Easy-to-use apps

Excellent customer support

Supports torrenting

Unblocks Netflix and all major streaming sites
Cons
It doesn't accept payment in cryptocurrency

iOS app lacks features

The server network is small.
Now, let's begin with the detailed VyprVPN review.
VyprVPN Speed and Reliability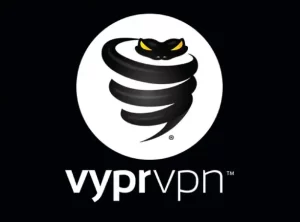 Speed is the first thing that users look for in a VPN. The best VPNs are the ones that offer fast speeds. VPN speeds are proportional to their performance. Because of slow or inconsistent speeds, people reject a VPN even though it provides all the features. VyprVPN offers reliable speed, but it is not the fastest VPN. The speeds have minimal lags, especially on long-distance connections. The service provider claims to provide fast speeds.
I tested it to verify their claims and found they stick to their words. The speeds were more than average and impressive. A slight lag was found, but it didn't affect the VPN's performance. Thus, VyprVPN's speeds are more thanenough for streaming or downloading. They won't trouble you, and you can do it for whatever purpose you use their services.
Does VyprVPN Allow to Access Netflix and Other Streaming Sites?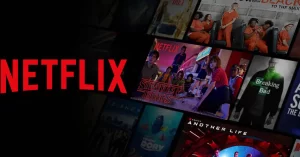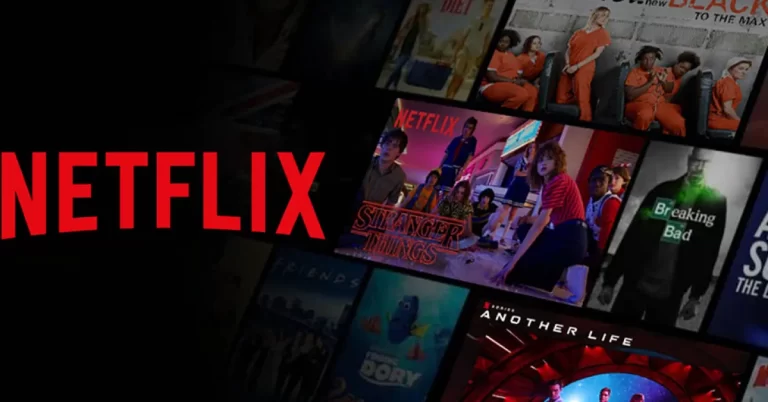 The best VPN is the one that allows unrestricted access to streaming sites. Luckily, VyprVPN is one of them. It is one of the best options for streaming blocked content. Upon testing VyprVPN for Netflix, I was glad to see that it unblocks US Netflix on most servers. Moreover, it offers excellent speeds to access US Netflix. Most VPNs only unlock American Netflix libraries, but VyprVPN comes with a different approach. It unblocks the Netflix libraries of four other countries. These countries are:
You can access full content in HD. This makes VyprVPN the preferred choice for streaming. Accessing other streaming services is a challenging task for the majority of service providers. Most of them lose in doing so, and they accept this point. But, again, VyprVPN makes impossible things happen. With VyprVPN, I could unblock BBC iPlayer, Disney Plus, and Hulu. Thus, if you desire to watch shows from Australia, Canada, and even New Zealand, then it is possible by using VyprVPN.
You can also access streaming services of the specific servers. For instance, if you're using Canadian servers, you can watch Netflix Canada and DAZN. VyprVPN is an ideal choice for streaming. It allows accessing US Netflix along with other major streaming platforms. I found this wonderful. What about you?
Does VyprVPN Allow Torrenting?
Yes! VyprVPN allows downloading torrents on all its servers. Although torrenting is considered an illegal act and many users fear getting caught. But with VyprVPN, you're secure even though they lack dedicated servers for torrenting. Wondering how? VyprVPNdoesn't assign each user a different IP address. They give everyone the same IP addresses meaning that every user must use the same IP address. Because of the shared IP address concept, it becomes complicated to track an individual's activity. Hence, you're safe torrenting with VyprVPN.
Is VyprVPN a Gaming VPN?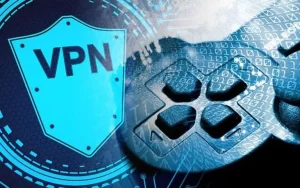 Yes! VyprVPN has all those essential features that a gaming VPN needs. Be it speeds, strong privacy, and leak protection, VyprVPN doesn't lack in any area. VyprVPN offers unlimited bandwidth. It means you can play online games without worrying about ISP throttling. With VyprVPN, you can play online games. Install it on your router and make your experience worthwhile. After installing it on your router, you can also connect it to the following gaming devices:
Apple TV

Amazon Fire TV

Chromecast

PS4

Smart TV

Xbox
All these devices are major gaming consoles, and VyprVPN supports them. Thus, it is an excellent option for gaming.
Does VyprVPN Bypass Censorship?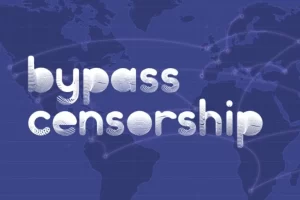 Yes! VyprVPN allows you to bypass strict censorship in China. If you're planning a work trip to China, VyprVPN will enable you to access the free internet. Not in China, you can use VyprVPN in other high-censorship countries that restrict free internet, including:
Russia

Saudia Arabia

Turkey

UAE
It is possible because VyprVPN comes with Chameleon technology that helps in bypassing censorship filters. It uses the OpenVPN protocol and jumbles the users' metadata to prevent you from getting exposed. VyprVPN is constantly improving its technology. Recently, they made a significant update to the Chameleon protocol. It is now compatible with Android, iOS, macOS, and Windows. Sounds great! Thus, if you are looking for a VPN in a country with strict censorship, my choice is VyprVPN.
Is VyprVPN Secure to Use?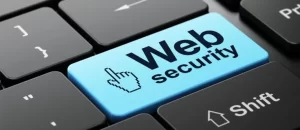 VyprVPN is secure to use. It belongs to Switzerland's jurisdiction and adopts every possible way to safeguard its users' privacy. The service provider uses AES-256-bit encryption, the highest international encryption. Also, it usesthe OpenVPN protocol-the most secure of all encryption protocols. It ensures that your data remains encrypted at all times.
Other than OpenVPN, VyprVPN also uses IKEv2/IPSec, L2TP/IPSec, and Chameleon protocol. They have introduced the Wire Guard protocol, but it is still in the developing phase. Besides this, the VPN uses some extra security features, including:
A kill switch

NAT firewall

Split Tunneling
To sum up, it is reliable and safe to use VyprVPN.
DNS, IPv6, and WebRTC Leak Protection
Most people are unaware of IPv6 and WebRTC leaks. It is because they still have IPv4, and most web pages don't use WebRTC. But, one should look into this matter. IPv6 or WebRTC leaks can expose your true identity and IP address. To prevent it, you candisable them by configuring your settings. You can also run IPv6 and WebRTC leak tests. I conducted a test and found no leaks. Surprised how? VyprVPN comes with a NAT firewall, which protects against unwanted requests and data packets that attempt to enter your system.
Also, to my satisfaction, I perform a DNS leak testas well. It was good to see that the VPN conceals the DNS and isn't revealing any details, like the IP address of the ISP. All these tests prove that VyprVPN protects your data, and you can use it without any doubt.
Does VyprVPN Keep Logs?
VyprVPN belongs to Switzerland's jurisdiction. The country falls outside the global surveillance alliance's jurisdiction, which means it is a safe VPN country. Although Switzerland follows some internet privacy laws, users' privacy matters; they don'tlog users' data. Continuing the legacy, VyprVPN also follows a no-log policy. According to the policy, VyprVPN doesn't collect user information like IP addresses, connection logs, or timestamps. Here's a look at VyprVPN's privacy policy.
The service provider conducted a privacy audit to prove the company's stance. The independent cybersecurity company Leviathan Security was responsible for performing the audit. The audit results proved their claims right. According to the results, VyprVPN didn't collect any information in return for their services. But, I still found the privacy policy bit shady. The website claims that it keeps users' metadata for 30 days. It is alarming even though the company is undergoing a privacy audit. Although I didn't find any previous track record of mishandling users logging details, it's hard to believe that they deleted the data after 30 days.
Pricing and Payment Insights
VyprVPN is cheaper than other VPNs. It offers three subscription plans, and you can also enjoy discounts. The pricing plan of VyprVPN is as follows:
One monthly plan costs

$12.95.

The project will cost you $3.75 per month. A one-year plan costs

$155.40

. But at present, you can avail of a discount of 71%.

A 36-month plan for

$1.66

. It is a limited-time offer that saves 87%.
VyprVPN allows you to pay through credit/debit cards and PayPal. Yet, theydon't accept bitcoin payments, which is a big drawback.
Does VyprVPN Offer a Refund Policy?
Although VyprVPN does offer a free trial but does have a refund policy. The service provider provides a 30-days money-back guarantee. You have the option to cancel your subscription if you are not satisfied. But, there are certain circumstances for this. You're not eligible for a refund in two cases:
You've bought the subscription via Apple iTunes.

You violate the Terms of service.
Does VyprVPN Provide Excellent Customer Support?
Although in the past, users complained about poor customer support, especially the live chat feature. The responses were not quick, and this irritates the user. But, with time, VyprVPN has improved its customer support. If you want to resolve your query timely, then VyprVPN's live chat option is the best choice.
There are other means also to contact the support team. They also have an email support option. I had a positive experience when I got the team via email. They replied to my email within an hour, and I found the reply responsive and helpful. Moreover, VyprVPN provides support in multiple languages. Suppose you're not a native-born English speaker, then don't worry because you can find it in your speaking language too. These languages include:
Dutch

English

French

German

Portuguese

Spanish

Turkish
Besides this, the website also has online sources and a FAQ page to assist the users. They have tutorials and set-up manuals, which you can read anytime and can enjoy it.
FAQs
How many servers does it comprise?
VyprVPN has a small server network. It comes with 700+ servers in over 70 countries. Unlike other VPNs, VyprVPN is working hard to improve its server's reliability. Their Hong Kong servers face issues, and they're trying to improve them like their Asian servers.
How many simultaneous connections does it offer?
It allows up to five device connections, which is enough. But, if you are looking for unlimited relationships, you should consider SurfsharkVPN.
Which platforms and devices is it compatible with?
One can install VyprVPN on any device. It took less than five minutes when I download it on my machine. VyprVPN is compatible with most devices and platforms, including:
Android

iOS

macOS

Windows
Can you connect it to routers?
You can even connect it to your router and Smart TV.
Are the apps user-friendly?
It also offersdesktop and mobile apps that are easy to use and have a unique interface. Everything is clear and visible on the app. By pressing a power button, you can connect to the VPN. You can also find a list of servers which informs you about each server with a displayed colour.
Do you offer a money-back guarantee?
Yes! It has a 30-days refund policy.
Rating
After my VyprVPN review, I'll rate it 4.8/5. Omit, VyprVPN is a trustworthy VPN, but it has some cons. Although it offers excellent security features and is best for streaming, the logging policy is shady. Logging data for 30-days is something alarming and affects its reputation.
The best VPN money can buy
6,500 servers in 78 countries
Unblocks BBC iPlayer, HBO Max & DAZN
Based in British Virgin Islands
Extensive compatibility & multi-device allowance
GPS spoofer on browser extensions
Available on :
Do I Recommend VyprVPN?
A short answer is a Yes! After my detailed VyprVPN review,I do recommend it to others. It has impressive performance and is an excellent option to go with. Although it is not the fastest VPN, the speeds are consistent enough for streaming and playing online games—moreover, its working ability in China stands out VyprVPN in the competition. The only worrying aspect is its policy; otherwise, everything is up to the mark.