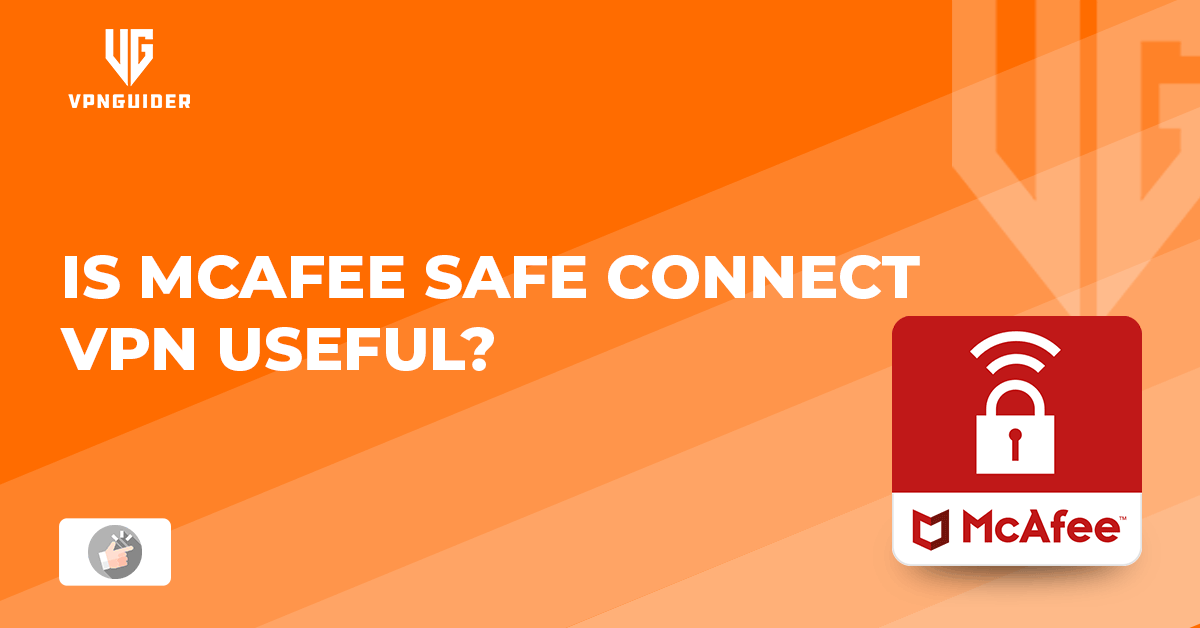 McAfee Safe Connect is a well-known US-based VPN provider known for its fast service. This VPN is also renowned for its convenient availability on different devices. The statements regarding this VPN service ensure that McAfee Safe Connect is perfect for newbie users. To better understand how well this VPN works, I subscribed to its services and tested its crucial features. Here is a general overview of the details I conducted while testing this VPN service.
| | |
| --- | --- |
| Features | Description |
| Number of Servers | There are 23+ servers in 23 countries (it doesn't work in China) |
| Log Privacy | Its logging policy is intrusive. |
| Streaming | It does not support US Netflix or other streaming platforms. |
| Torrenting | It supports unlimited torrenting, but there is no P2P feature. |
| Compatible OS | Its application is compatible with Windows, iOS, and Android. |
| Browser Extensions | No browser extensions are available. |
| Simultaneous Connections | Allows simultaneous connections with up to 5 devices. |
| VPN Protocols | It suspiciously supports the VPN portals of OpenVPN and Catapult Hydra. |
| Pricing | Its cheapest rates comprise $4.99/monthly (for 12 months) |
| Payment Methods | Supports card and PayPal payments. |
Speed Test – How Fast is this VPN?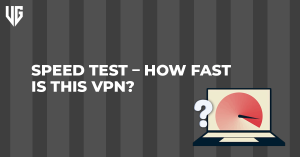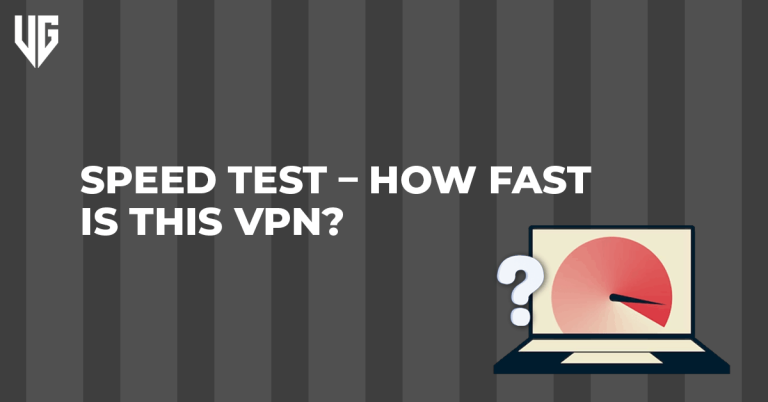 Speed is one of the most crucial features a VPN needs to outperform. If a VPN's speed isn't reliable, that VPN service may not be an efficient option. Regarding McAfee Safe Connect, speed is considered the most reliable and praised feature. I first tested this VPN's speed to gather more substantial proof. While testing its speed, McAfee Safe Connect includes Catapult Hydra technology by Hotspot Shield.
This technology serves as a highly speedy VPN protocol for McAfee VPN. It is available in top VPN providers like Bitdefender, Kaspersky, etc. As a result, it's easier to trust Hotspot Shield's technology for a reliable speed. Moving forward in my speed test, I also focused on the drop percentage of this VPN service. While using a local network, this VPN only showed a 10% drop in the download speed and an 8.73% drop in the uploading rate.
This drop percentage was very decent in comparison to many other VPN services. This test turned out exceptionally well, and I was bound to consider this VPN an excellently speedy service. Besides, with a VPN whose performance isn't affected by speed drops, there can't be a better option to consider.
McAfee Safe Connects Streaming and Torrenting: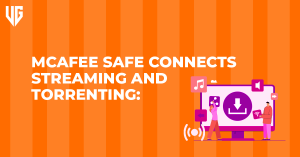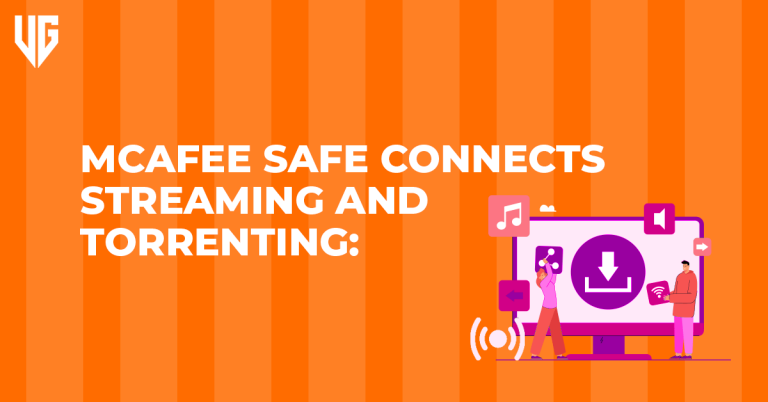 Privacy and security may be crucial, but streaming and torrenting are also essential for a VPN user. So considering how better a VPN works in these two features determines how suitable it is for the users. To evaluate that, I tested McAfee's streaming and torrenting performance. As a result, I concluded some of the following details:
Streaming with McAfee Safe Connect:
Netflix is undoubtedly one of the most demanding and addictive streaming apps around the globe. Everyone around the world considers Netflix the perfect go-to option for entertainment. Besides, Netflix is the only platform with all the shows, movies, series, and other media content available in high quality. With all this, there's no way we can avoid quality and convenient watch time.
Plenty of other streaming
Like Netflix, plenty of other streaming apps/platforms have a huge demand. These platforms can include BBC iPlayer, Disney+, Hulu, etc. Each of these platforms has a large audience hooked on its content. However, this isn't all good for everyone around the globe. After all, geo-blocking has been a long-faced issue by people worldwide. This means many of our favourite content isn't available to us, even with access to these platforms. How do you deal with that? It's simple! A reliable VPN service can lift those geo-blocking barriers and offer unlimited content on any platform.
In terms of McAfee Safe Connect, it's crucial to test if this service offers smooth streaming. Therefore, I tried this VPNs streaming on various applications. To my surprise, as much as this VPN outperformed in speed, it didn't do great in its streaming performance. Hence, I couldn't stream any of these in-demand apps, i.e., Netflix, Hulu, Disney+, and BBC iPlayer. Facing this was a real disappointment. Eventually, I concluded that this service is not for streaming apps by unblocking geo-restricted content.
Torrenting with McAfee Safe Connect:
In most countries, torrenting is illegal, and we can only access it through reliable VPN services. Now, these services are suitable for torrenting, reliable kill switches, and P2P activities. If these features aren't present in a VPN, it might not keep your torrenting experience safe and smooth.
When I tested McAfee Safe Connect for torrenting, it became evident that this isn't the perfect VPN service. One of the primary reasons for that is the absence of a kill switch. You can cover your IP address with a kill switch even when your internet connection drops. Therefore, it's a very crucial feature that a VPN should have for safe torrenting.
Moreover, while I continued testing the torrent of McAfee Safe Connect, I also explored that this VPN wasn't a no-log server, allowing it to expose most of my info online. This info could quickly identify my real IP address and other details. In the end, this test was very disappointing, making McAfee Safe Connect unreliable for torrenting.
Security, Logging, and Privacy with McAfee Safe Connect: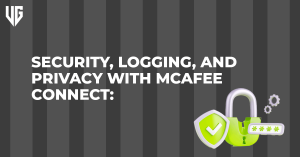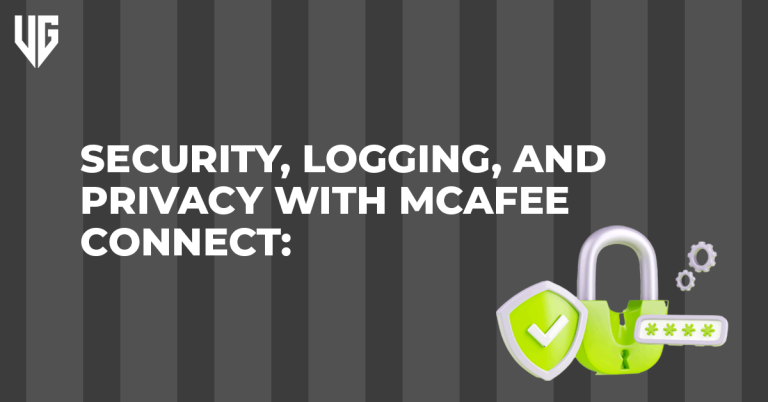 When you're using a VPN service, the essential feature you demand from it is security. Since cybersecurity has become a common internet threat globally, VPN servers are considered a reliable rescuer from this security threat. Hence, every exceptional VPN server should gather its user's trust regarding security.
A VPN security includes various security features like jurisdiction, an encryption protocol, a logging policy, and security features. To understand these features, I tested McAfee Safe Connect in-depth and explored some information regarding:
Jurisdiction:
Since McAfee Safe Connect is a US-based VPN server, it falls under the five-eye country. The US shares its surveillance data with other countries, including the UK, Australia, Canada, and New Zealand. The bad news here is that McAfee doesn't have an excellent jurisdiction approach. In fact, like any other US-based VPN server provider, McAfee also has a weak jurisdiction.
This downfall can be due to the intrusive legal policies that make the US the worst location for operating a VPN provider. Some legal policies that make US jurisdiction unreliable include the PRISM surveillance program and the SCA (Stored Communications Act). You can't say that McAfee Safe Connect is entirely safe and reliable in its jurisdiction.
Its Encryption Protocols:
Effective VPN protocols help in improving a VPN's speed and efficiency. Understanding a VPN service's protocols can help determine if the server will work effectively or not. Considering this, I looked into McAfee Safe Connects encryption protocols. While I looked for the protocol details on McAfee Safe Connect's site, there was no stated protocol.
The customer support agents didn't even mention the protocol details. Upon asking them, my only response was that they couldn't disclose this information to the customers. All this made McAfee Safe Connects encryption protocol very suspicious. Therefore, I decided to self-explore its encryption portals.
Catapult Hydra VPN Protocol:
While self-evaluating McAfee Safe Connect's protocol, I explored the Catapult Hydra VPN protocol. Even when this protocol was kept secretive from the customers, its performance wasn't very reliable. As far as this protocol was concerned, it did work decently. However, it isn't all praise because the Catapult hydra is known to be less transparent. What does this mean? It simply refers to how your online presence isn't completely secure with this VPN protocol, as there are some flaws in its security. Hence, I doubt this secretive protocol was anything outclass offered by McAfee Safe Connect.
OpenVPN:
I further explored this VPN server and found a worth praising security protocol, too, i.e., OpenVPN. Now OpenVPN is an encryption protocol that almost every VPN user admires and trusts. Therefore, this is undoubtedly a plus point coming from McAfee Safe Connect. What makes this protocol reliable is its fast performance and encryption support of up to AES-256-bit cypher. This support can be a huge reason why almost every VPN provider supports this protocol. As a result, most of the users also prefer it on top of other protocols.
Open-source protocol
With OpenVPN being an open-source protocol, its codes are also highly vulnerable. Moreover, this protocol also ensures your security and privacy without any compromises. With McAfee Safe Connect supporting this protocol, all users can easily access this protocol's benefits and usage. This feature is undoubtedly one of the best ones that the McAfee Safe Connect VPN server offers.
Logging Policy:
While most VPN servers have a logging policy that logs data, some don't. However, McAfee Safe Connect did have a logging policy for its users. Hence, I decided to explore how McAfee Safe Connects logging policy differed from most of this VPN server's other features. Unsurprisingly, the logging policy was unreliable. This VPN server's invasive logging policy is mainly due to it, making it a very risky VPN. Some information that McAfee Safe Connect retained in this policy includes:
The IP Address
URL and domain names (from the browsing history)
Device information (including battery percentage, location, ISP, hardware type, etc.)
Purchase history, hobbies and interests, photographs, and even biometric data.
Details about other devices connected to the same network.
Here's a screenshot of its privacy policy in detail. I concluded with this policy that McAfee Safe Connect was not a perfect VPN for highly-censored regions. However, it did seem like a decent option for less strict regions.
Security Features:
While other security features of a VPN may create its base, the additional security features serve as the VPN server's roots. These features include a kill switch, DNS and IP Leaks, Encryption Standards, Split Tunneling, and more. By analyzing these security features of a VPN server, users can better understand how far the VPN can serve them. Hence, I continued my McAfee Safe Connect testing process by looking into its security features. During this, I explored:
Kill Switch
While exploring McAfee Safe Connect's security features, I discovered that there is no kill switch. This kill switch absence was shocking since it's one of the major security features of a VPN server. Without a kill switch, your web traffic isn't blocked when your VPN connection is dropped. Hence, without a kill switch, your IP address can be exposed easily during such times. So that's certainly a minus one for McAfee Safe Connects security features.
McAfee Safe Connect also doesn't offer its users any advanced security features. Yet, this might not be a huge deal for users who don't need any advanced security in a VPN.
Encryption Standards:
One huge plus point in this VPN is its encryption standard, i.e., the AES-256 cypher. Since most famous and advanced VPN providers utilize this encryption method, it's certainly reliable. Most VPN users consider the AES-256 cypher encryption to be unbreakable. This encryption feature makes McAfee Safe Connect a dedicated VPN server in terms of encryption standards.
DNS and IP Leak:
In the end, I also tested the DNS and IP Leak of the McAfee Safe Connect VPN server. The DNS and IP leak can weaken your anonymity online. Therefore, it's a crucial security feature that should be present in every VPN provider. On that note, while I tested this VPN server's DNS and IP leak, it passed the test. Since McAfee Safe Connect wasn't that bad in terms of security, I did expect this security feature on this server.
How Much Does McAfee Safe Connect Cost?
Regarding pricing, McAfee Safe Connect is undoubtedly not very cheap. Especially since it doesn't offer many advanced and reliable features, its pricing can seem costly. This doesn't mean that McAfee Safe Connect has unaffordable pricing, but you can surely grab a better VPN provider by slightly expanding your budget. There are only two pricing plans that McAfee Safe Connect offers. These plans include:
Monthly Plan: costs up to $7.99/monthly
12-Months Plan: costs up to $1.67/monthly, totalling $19.99 yearly
This VPN server also offers a free plan that can be accessed without adding billing details.
Payments Methods that McAfee Safe Connect Support:
Even in terms of payment methods, McAfee Safe Connect is very limited. For all its users, there are only two payment methods available. This includes card and PayPal payments. The good thing here is that both these payment methods are universally familiar. So there's no way any user wouldn't be able to access McAfee Safe Connect through these payment methods.
Does McAfee Safe Connect Offer a Money-Back Guarantee?
The answer is yes, it does. Since the money-back guarantee is much-needed when trusting a new service, McAfee Safe Connect offers that to its users. However, a 30-day money-back guarantee is only accessible to users who subscribe to a yearly plan. Of course, a monthly pricing plan won't even need a money-back guarantee. Your money is undoubtedly secured on the McAfee Safe Connects VPN server.
Customer Service:
Multiple customer support services are available for every McAfee Safe Connect user. These services include:
Email Support
24/7 Live Chat Support
Other Online Resources Support
Yet, even with so many customer support services, users might not be able to get their queries solved. Why, may you ask? It's because all these services work poorly. By self-testing this VPN server's customer support services, I found that statement to be true. The email support, the live chat, and even the online resources, none seemed to be effective and reliable enough to solve my problems instantly. In the end, the 24/7 availability doesn't do any good when the services are inferior.
FAQ:
Is McAfee Safe Connect VPN Free?
Yes, a free McAfee Safe Connect VPN plan is available for users who don't want to pay instantly. However, this free plan is minimal (with only 250MB data transfer/monthly). Therefore, only the occasional VPN users can benefit from this free access.
Is McAfee Safe Connect VPN Useful?
McAfee Safe Connect VPN might not be completely secure and advanced for its users, but it is functional. Thanks to its various useful features, primary VPN users can benefit from this VPN server.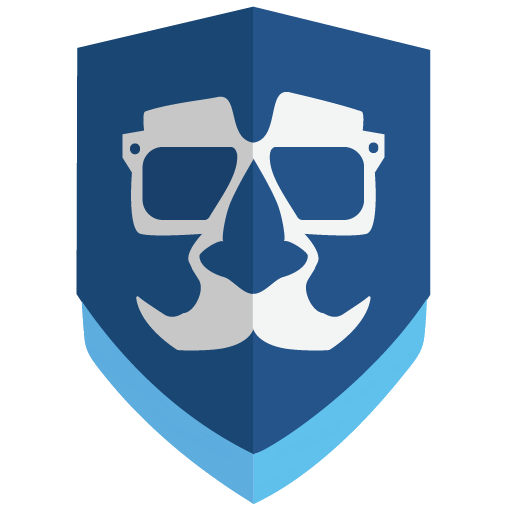 A strong VPN service effective for streaming and torrenting as well
Very impressive speeds
Works with US Netflix and BBC iPlayer
Specialized servers for torrenting
Zero-logs privacy policy
Connect securely to 55 countries
Available on :
Conclusion:
In the end, I would say that McAfee Safe Connect VPN is not the most secure VPN service online. It has a highly invasive logging policy and severely lacks the crucial VPN features required for online safety and security. Let it be the paid version or the free one; using McAfee Safe Connect VPN would be handing over your data for anyone to exploit