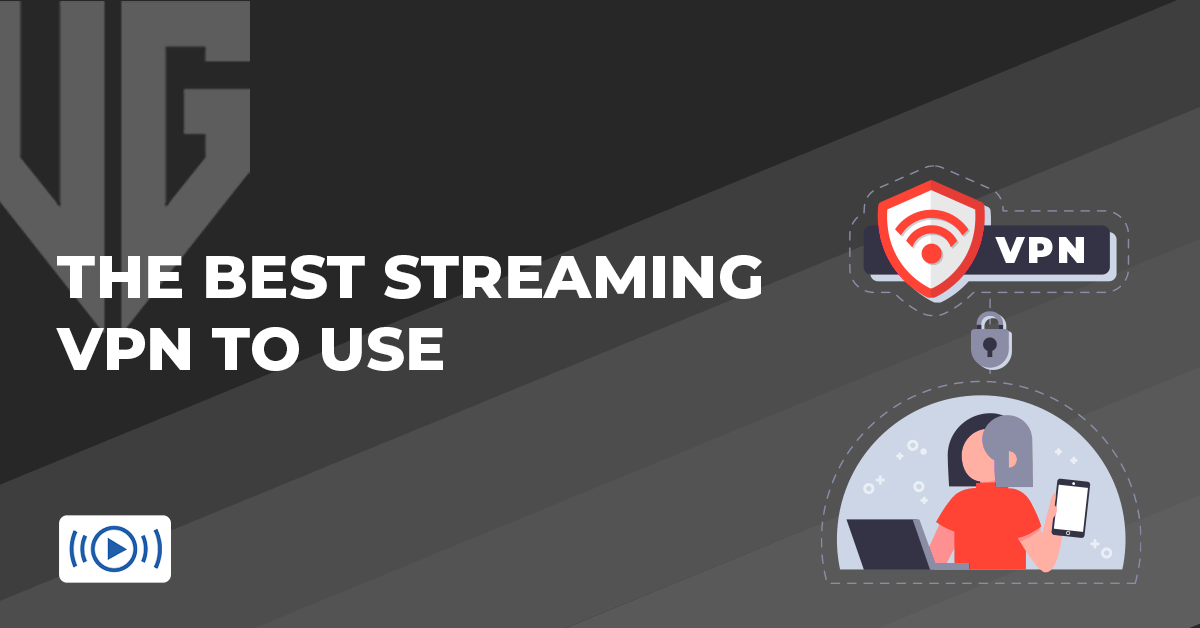 Best Streaming VPN is one primary reason why users use a VPN. Using a VPN helps in accessing the geo-blocked content on the streaming sites. There are numerous streaming sites, and since every VPN differs in performance and features, it can't help you access them. This article will review the five best VPNs for streaming, the criteria for selecting them, and the need to use the best streaming VPN. This guide lets you stream content on any streaming site and look for the best VPN for streaming. So, let's begin with it.
Why Use a VPN for Streaming?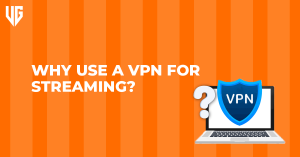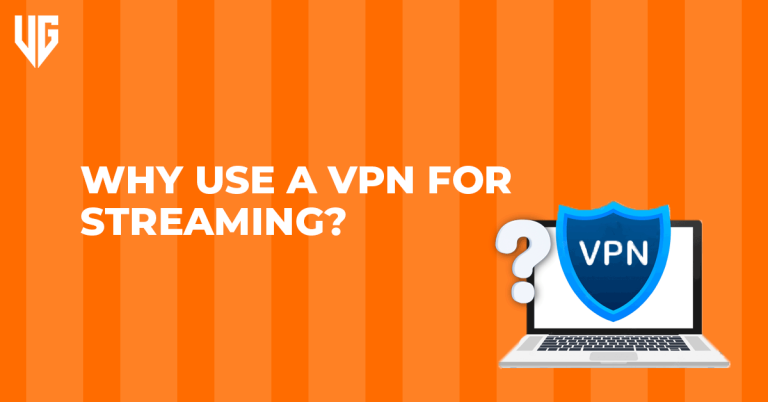 Streaming content on sites like BBC iPlayer, Netflix, Hulu, Disney, and Amazon Prime Video is not accessible. You experience regional restrictions whenever you attempt to access these sites. Sometimes, your ISP puts limitations, while the streaming services restrict their content to specific geographical locations. Moreover, your ISP can also monitor your activities and identify whether you are using streaming sites.
You can access any streaming site to watch your favourite TV shows and movies; no one can recognize you. If accessing such areas is not banned in your region, they start throttling your connection, and as a result, you experience slow internet speed. In all these situations, using the best streaming VPN is the only solution to make your streaming experience worth it. Using a VPN on streaming websites will replace your actual IP address with the one provided by the VPN provider. It will also let you bypass the geographical restrictions and open a channel of content blocked in your region.
How to Choose the Best Streaming VPN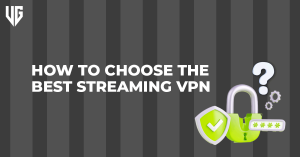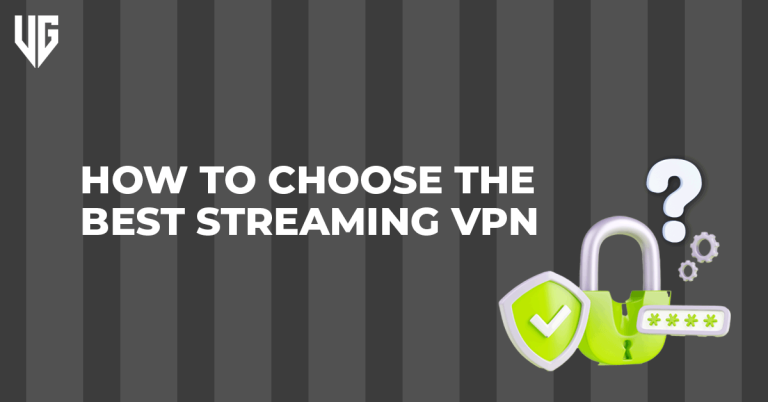 Choosing the right VPN for streaming is never easy. Especially after the Netflix outrage in which the streaming site decided to block the VPN traffic. You've to look at and analyze various aspects, which takes time. Don't worry because you don't have to do it. To lighten up your burden, we've analyzed and tested the VPNs on various factors and presented you with a summary. Following are the areas you need to consider while choosing the best streaming VPNs:
Fast Speed: Reliable and consistent speed is the first thing you look for in the best streaming VPN. Conduct a speed test to make things more clear.
No-Logging Policy: Always check the privacy policy of the VPN. It also includes the logging policy. A VPN that doesn't store connection logs is safe and secure.
Security and Privacy: The VPN should use military-grade encryption, advanced security boosting features like a kill switch, split tunnelling mode, and protection against VPN leaks.
Unlimited Bandwidth: The service provider should provide unlimited data usage and shouldn't have any data caps.
Bypassing Restrictions: Use the Best Streaming VPN to bypass the imposed geographical restrictions and access different streaming websites. At least the VPN should unlock five or more streaming sites simultaneously.
Five Best Streaming VPNs
After testing several VPNs on the criteria mentioned above, we've developed the five best VPNs for streaming. Let's review them individually to know more about their features and performance.
ExpressVPN
ExpressVPN is one of the Best Streaming VPNs. The fast speeds, vast server network, and robust security patterns make ExpressVPN an ideal streaming option. The British-Virgin Island-based VPN allows streaming various streaming services, including:
The Best Streaming VPN provider is an excellent choice for streaming Netflix. It allows you to access 19 various Netflix libraries making it the most popular among Netflix users. Moreover, the VPN offers a reliable speed connection that ensures that your streaming experience is buffer-free. The Express VPN is safe and a private VPN to use. It belongs to a safe jurisdiction and doesn't store any activity logs. The Best Streaming VPN comes with handy security boosting features and VPN leak protection. Another best thing about ExpressVPN is that it offers unlimited bandwidth to users.
It means you can bypass ISP throttling and won't face any issues while accessing the streaming services. The only drawback of ExpressVPN is that it doesn't work well with BBC iPlayer. The BBC is making significant efforts to block the VPN traffic, and as a result, ExpressVPN, at times, gives inconsistent results. It doesn't mean that every time you access BBC iPlayer, you experience varying outcomes. The service providers' split tunnelling mode helps route the BBC iPlayer traffic outside the VPN by circumventing the censorship filters. Besides this, ExpressVPN is compatible with all major platforms and devices, meaning you can stream on your chosen device.
NordVPN
If you want super-fast speeds during streaming, then you should use NordVPN. The Panama-based VPN's reliable and consistent speed across all the servers, strict no-log policy, and high speed in accessing the streaming sites make it the best VPN for streaming. NordVPN is one of the best streaming VPNs that allow users to unblock:
Netflix
Hulu
BBC iPlayer
HBO
Disney Plus
NordVPN is the fastest best streaming VPN that lets you watch your favourite TV shows and movies in HD, among other top-tier VPN providers. Not only this, the service provider comes with innovative DNS tools that even allow you to connect to PS4 and Apple TV. NordVPN is the best to access the BBC iPlayer, so if you love to watch UK content, use NordVPN. Moreover, it works exceptionally well with US Netflix. Here the credit also goes to the strong encryption it uses that helps bypass the geographical restrictions.
We tested NordVPN for speed and were glad to find that the rates were consistent without any connection lag. The VPN provides unlimited bandwidth and has a strict no-log policy that keeps no records of your streaming activities. The VPN also doesn't leak your IP address or DNS while you stream various streaming services. NordVPN is compatible with Android, iOS, macOS, Windows, and Linux and also has dedicated apps that further make your streaming experience worth amazing.
SurfShark
SurfShark is the most affordable best streaming VPN. It is a new VPN but performs exceptionally well in competition with leading VPNs like NordVPN and ExpressVPN. Like ExpressVPN, SurfShark also belongs to the British Virgin's safe island; thus, it is a secure VPN. Besides being a safe VPN, it is also a private VPN that follows a strict zero-log policy and doesn't retain users' activity logs. Moreover, the service provider protects against VPN leaks, ensuring a tension-free streaming experience.
It is compatible with Android, iOS, macOS, and Windows. Also, it has unique Fire TV and Kodi apps, which gives you another reason to use it for streaming. SurfShark is an excellent option to access geo-blocked content on various streaming services. Its ability to unblock eight streaming websites makes it the best VPN for streaming. It efficiently unlocks:
Netflix
BBC iPlayer
Hulu
HBO
Amazon Prime Video
Disney Plus
Sky
Kodi
The Best Streaming VPN provider allows you to access streaming sites with a fast loading speed and HD quality. After ExpressVPN, SurfShark VPN will enable you to access 15 Netflix libraries making it the second-best choice for Netflix. Furthermore, SurfShark allows you to watch Disney Plus content on all servers; thus, it is the best VPN to access Disney Plus. SurfShark comes with various advanced security boosting features that keep you anonymous while you stream. The intelligent DNS tool is one of them that acts as a proxy and helps in bypassing the regional restrictions.
CyberGhost
If you're looking for the easiest option to stream various streaming websites, you should try using CyberGhost VPN. It is a safe and secure Best Streaming VPN to use that comes with excellent security boosting features, including a kill switch and others. The Romanian-based VPN uses military-grade encryption standards to safeguard our data traffic and identity while we stream. The service provider has a clean history of not storing users' logs and browsing history to reveal they're true identity.
Speed
When it comes to speed, they are not as fast as NordVPN but ideal for accessing geo-blocked content. CyberGhost claims to unblock several streaming services with effective results. To test their claims, we ran various tests and concluded that the VPN could unlock the following streaming sites:
Netflix
Disney Plus
HBO Max
Hulu
Prime Video
The service works quite well with the US Netflix and other streaming services, and one reason is that it comes with dedicated streaming servers that make the work much more manageable. Upon accessing Netflix, we find out it unblocks four major Netflix libraries, including France, Germany, the UK, and the US. You can access the high-definition content without having any connectivity issues because CyberGhost comprises more than 6500 servers. The only drawback is that it doesn't work consistently on the BBC iPlayer, but it is a great option.
PrivateVPN
Another name for the best streaming VPN is PrivateVPN. It is yet another most affordable best streaming VPN that allows you to stream the following streaming sites:
Netflix
Hulu
BBC iPlayer
Amazon Prime Video
Disney Plus
Service providers follow a zero-log policy, offer consistent speed, and cause no buffering while you stream. Moreover, PrivateVPN is a safe Best Streaming VPN that tracks the industry's highest encryption pattern and security-boosting features. We tested the VPN for IP and DNS leaks and were happy to find that PrivateVPN was free from leaks.
How to Set Up a Streaming VPN?
The next step after choosing the VPN is to set it up. However, it depends on the device you're using. Below is a quick summary of setting up the best streaming VPN to give you some idea about it.
Subscribe to a reliable VPN provider from the list.
Download and install the VPN software on your device and follow the instructions to complete the installation process.
Please create an account and login into it by entering the details.
As soon as you log in, turn on the kill switch and check the VPN for VPN leaks (IP, DNS, and WebRTC leaks).
Select a server and the country of your choice.
Tap to connect and switch to the streaming service you want to use.
You're now streaming using a VPN, so enjoy and remain anonymous.
FAQs About Streaming VPNs
Can we use a free VPN for streaming?
No, with a free VPN, you can't access streaming sites. Even if you rush, the video quality is not up to the mark, and there's a continuous lagging connection. Free VPNs come with a monthly data limit and slow speed, which aren't enough for streaming.
Which is the best streaming VPN?
All the VPNs mentioned above are regarded as the Best Streaming VPNs. You can select any of them, see which one fits best according to your need and budget, and start using it immediately.
Which is the VPN for streaming Netflix?
ExpressVPN is an ideal option for streaming Netflix. It unblocks 19 Netflix libraries with fast speed and high-quality video content.
Which is the VPN for BBC iPlayer? NordVPN is the best choice for accessing BBC iPlayer.
Can you access the streaming sites without a VPN?
It depends on your regional location. In some parts of the world, accessing some streaming sites is restricted by the ISP or the streaming sites. In countries with no restrictions, the ISP starts performing ISP throttling, so everyone receives the same bandwidth. In both situations, it is essential to use a VPN.
The best VPN money can buy
6,500 servers in 78 countries
Unblocks BBC iPlayer, HBO Max & DAZN
Based in British Virgin Islands
Extensive compatibility & multi-device allowance
GPS spoofer on browser extensions
Available on :
Final Thoughts
Hopefully, towards the end, you will better understand the best VPN for streaming. Using a VPN for streaming is vital to unlock more websites and access them with complete anonymity. Also, a VPN helps in bypassing regional restrictions. So, use a VPN and stream whatever you want.