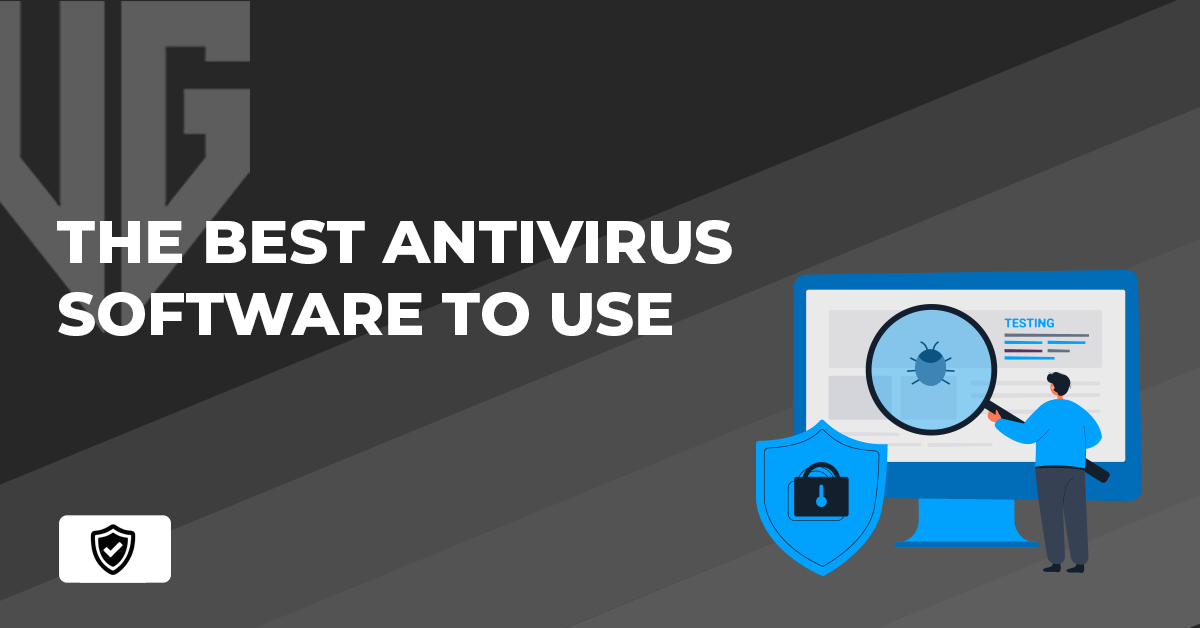 The need for the best antivirus software increases with emerging cyber threats. Individuals and organizations should use antivirus software to protect their devices and data. Here the most critical question is which antivirus software should you use. This article shed light on the best antivirus software to use in 2021. Let's jump into this article and get a detailed insight into the topic. Before we get into the main topic, let's first briefly discuss the need to use antivirus software.
Why Should You Use Antivirus Software?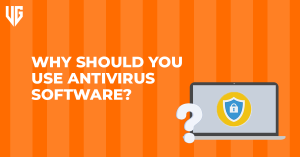 The risk of cyber threats and attacks is increasing with each passing day. Malware and viruses are a constant threat to your internet-connected devices. Antivirus software is a perfect security solution designed to protect all operating systems and devices connected with the deep internet world. It safeguards your device against malware invasion and other related security attacks. Also, it protects you, and your device protects you from data and identity breaches. The security program runs a scan and detects the malicious apps, files, and programs.
They scan all the incoming and outgoing files and programs onto your network. By doing so, they get to know the loophole. Even AV software also scans the entire system to know which part of the system is troubling. Besides this, antivirus software also maintains your security while you surf the internet as a VPN does. It blocks all the malicious and irrelevant ads that pop-up on your screen.
It is a common technique acquired by hackers to trick you and get away with your financial information. But with reliable AV software, you are on the safer side. Moreover, antivirus software ensures that your device is up-to-date. It detects any potential threats or vulnerabilities, and with the automatic scan and update feature, it fixes them all. Thus, it is essential for everyone, be it an individual or a business organization, to use the best antivirus software.
Five Best Antivirus Software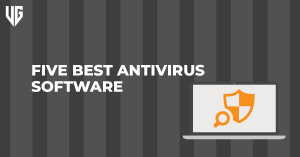 You can find many options based on features and prices when you hunt for the best antivirus software. Choosing reputable and reliable antivirus software is for sure not an easy task. Don't waste your time using the free services. They aren't safe to use. Instead of protecting, they further risk your device to vulnerabilities. Thus, always use premium antivirus software to boost your security. Now, let's look at our top picks for the best antivirus software:
Norton 360 Antivirus Software
Easy to download and use.
Compatible with all major operating systems.
Excellent security features.
Cloud-based security
Fewer subscription offers
Norton 360 is the best antivirus software one can ever use. Its unbeatable malware and virus protection make it withstand its competitors. It won't be wrong to regard Norton 360 as a robust, affordable, and easy-to-use AV solution. The AV software comes with the internet security suite and ensures that devices and data remain secured by all possible means. Also, it is compatible with other operating systems, including Android and Windows.
The AV software uses a particular scanning engine powered by both machine learning and heuristic analysis. It makes it more potent while scanning and removes even the latest and all advanced malware present in the system. Norton 360 offers the best cybersecurity protection at quite a low annual subscription if you want to have antivirus software for your individual use at home. The most impressive feature about Norton 360 is that it comes with a password manager and works efficiently without causing any lags on your OS.
Besides a password manager, it also has a VPN, parental control, and cloud backup for your device security. You can use it for multi-purposes. It not just secures your device but also provides an excellent cloud backup feature. You can store all sensitive data in the cloud. The cloud storage amount differs from the subscription plan you are going to choose. If you choose the cheapest plan, it will allow you GB of cloud storage, while the expensive package will cost you 75GB of storage.
Bitdefender Total Security
Excellent privacy features
Easy one-click optimizer manages the speed.
The high malware detection rate
30-days money-back guarantee
Limited free VPN
If you are looking for the most comprehensive internet security suite, Bitdefender is a perfect choice. It is among the best antivirus software because of its advanced antivirus engine, which is cloud-based. As it comes with a limited free version, using the premium version is worth every penny. The AV software comes with a multi-layer ransomware tool that prevents all unauthorized changes to your data. It also works with the Advanced Threat Defence protocols to safeguard your sensitive data and files on the cloud. Besides this, Bitdefender has a built-in network threat prevention tool.
This tool works against all kinds of online threats and removes viruses and potential dangers. The AV program has a clean, easy-to-use, and intrusive interface. You can easily install it, and you won't get into much hassle while using it. It provides advanced malware protection. When we tested the software, we were glad to see that it detects all the hidden malware files present. Also, it doesn't even slow down the system during the detection and scanning phase.
The AV software has built-in protection for Chrome, Firefox, and Microsoft Edge. It comes with some fantastic extra security features, including a VPN, password manager, anti-theft protection for Windows and Android, and more.
McAfee Total Protection
Reliable to use
File encryption
Protects every device
Simple installation
Not good parental control
McAfee Total Protection is yet another best antivirus software to use in 2021. It comes with fully packed features that work effectively on Android, iOS, MacOS, and Windows. Like other top-tier AV software, McAfee also comes with a password manager, VPN, malware protection, and a browser extension. The AV software allows two various virus scan tools to the users means you either opt for a full scan or quick scan.
The quick scan only takes five minutes, while the full scan requires an hour. Upon testing the product, we were delighted to rate it a fantastic product. It successfully detected all the malware samples, and the extra security features do an excellent job. With McAfee, you can also lock out any spy and get a complete hold of your online security. The My Home Network features give you a road map of all the devices connected to your network.
Furthermore, with the WebAdvisor extension, you can even secure the browser you are using. This feature warns you about any malicious issues detected and soon fixes them. If you have any old app that you forgot to update, McAfee's vulnerability scanner does this work. It first identifies any such apps and keeps them updated. The AV software doesn't come with a free plan but has a 30-day money-back guarantee so, use it now and secure your device.
TotalAV Software
Unlimited VPN
Consists a firewall
Compatible with all major operating system
The TotalAV is relatively new in the market, but its outstanding features and exceptional performance compete with top antivirus brands. The AV software protects against all kinds of viruses, malware, adware, and Trojan Horses. It provides a real-time antivirus protection feature that monitors every download you make on your device and scan it for viruses when you click on it. It protects not only your devices but also your web activities.
The presence of a web shield browser extension keeps an eye on any malicious links and redirects you away from all such websites that might be harmful to you and your device. Another impressive tool of TotalAV is the system tune-up optimization tool. This tool detects ways by which your device can function more in a better way. In other words, it optimizes your device and maintains its fast speed and efficiency.
The AV software is easy to use and install. It takes about five minutes to download and install the software. After installation, when you open up the desktop app, you'll find it simple. All the features are well-organized and right in front of your eye. We can't rate it as the cheapest or most expensive antivirus software when it comes to pricing. TotalAV is affordable and is worthy of use because of several excellent features. It has a free version as well, and you can find separate premium packages too.
Kaspersky Antivirus Software
High performance
Webcam protection
Encrypted browser
Limited free VPN
If you are looking for AV software that doesn't cause you much hassle while using it, you should use Kaspersky. It is one of the easiest antivirus software to use at the moment. Kaspersky doesn't need any introduction about how worthy and popular it is among the users. It has been operating in the market for many years and never disappoints its users. Kaspersky offers three different versions to the users. It comes as Kaspersky antivirus, Kaspersky Total Security, and Kaspersky Internet Security, and you can choose the one that fits your needs.
The Kaspersky antivirus security solution offers some unique extra advanced features like malware-identifying tools and safe money tools. We tested the malware-identifying tools and were glad about the results. It produces the results we get when we use Norton 360. The safe money tool prevents the attacker or other cyber-crook from accessing your payment details. It is because they use a virtual keyboard that protects your payment information from getting logged.
Kaspersky is quite famous among users because of its system usability. It offers a clean, intrusive, and easy-to-use interface that doesn't put the users into any fuss. The installation time is fast, and when you turn on the scanning mode, it doesn't slow down your device. Download Kaspersky now and use it on all major operating systems.
How to Choose the Best Antivirus Software in 2022?
Below are some vital factors that you should always consider while you choose antivirus software. So, let's overview them:
Advanced Features: Ensure that the AV software you select offers some security-enhancing features other than the usual one. But these features shouldn't be a reason why your system slows down and affects the device performance. Some AV software includes extra flashy features that affect your device's performance, so make sure it doesn't happen to you.
Robust Malware Protection: Choose software that protects against advanced malware threats. It should be capable enough of not just protecting you against malware but also spyware, Trojan Horses, ransomware, viruses, or any potential threat that poses a risk to your device and data.
Easy-to-Use: It is an essential factor that needs utter consideration. Always use software that is easy to install and use. No matter if you are a beginner or a professional expert, your first preference should be how easy the software is to operate correctly.
Speed and Efficiency: Do make sure that the AV software you use is lightweight and runs on all OS without causing any load on your system. Even if you are using an old system, it should still function with complete efficiency. You can run an AV scan to test the speed and efficiency of the AV software.
Good Value of Money: Antivirus software is a worthy investment. Investing in good antivirus software is worth every penny. Always buy antivirus software that comes with full features at an affordable price. Nobody wants to use software that is of high cost, and its performance is unsatisfactory.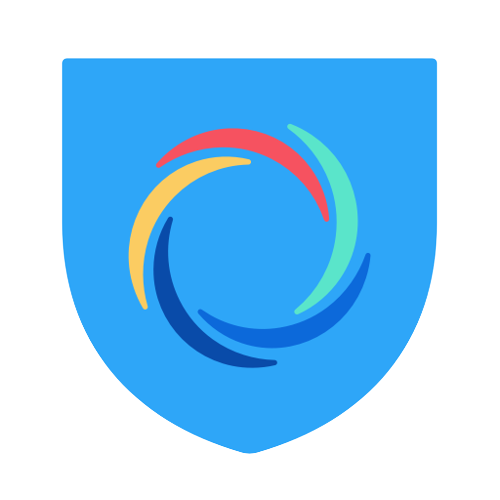 As the name signifies; the service shields your data like no other
Very good speeds especially across short distances
Apps are free of IP, DNS & WebRTC leaks
Premium version unlocks HBO, Hulu, DAZN, & allows torrenting
Large VPN server network: 80 countries
User-friendly VPN apps for popular devices
Available on :

Final Thoughts
Using antivirus software has become the need of the hour. You can't maintain your device and online security without using reliable antivirus software. Those, as mentioned earlier, are some of the best antivirus software you might consider using. All of them are tested and give 100% performance. Please choose any of them and safeguard your device now.