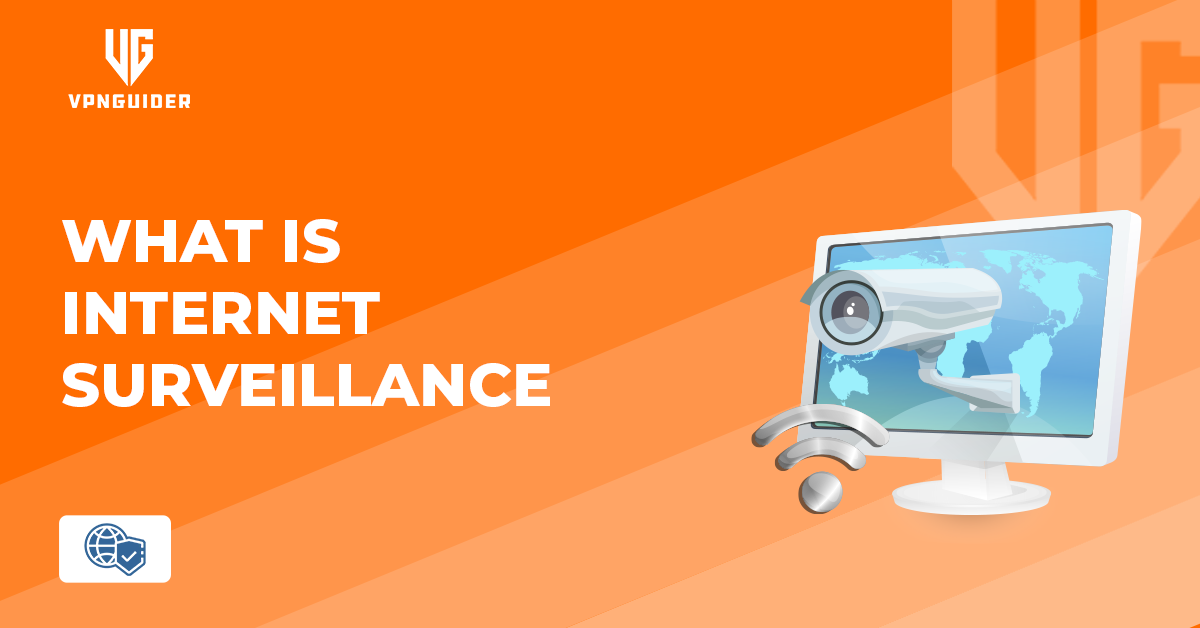 As we crawl into the net world, we get the information we want. From the search word typed to the closing of tabs, we are followed by many other websites, analysing our likings and disliking. But many hundreds of eyes watch our every step in the world of the internet.
It may be "less important" to many – getting spied on the web and being a victim of Internet surveillance every second you spend online. Sadly this surveillance is not partial nor restricted but 100%. You may be astonished to hear that "they" even know your location and many other things connected directly and indirectly to you.
More about Internet Surveillance
Until now, we have seen "behind the scenes" work in the internet world. But what is internet surveillance? It simply is the act of monitoring and logging your Internet traffic by a third party with your permission.
This party is not directly connected with you, neither you have any idea of being "watched". It could be big companies, government agencies, criminals, or a dedicated hacker looking to harm you.
Anyone watching your online activity can come under the "internet surveillance" roof. They not only have access to your network but can even ingress your private space on a serious note.
You might wonder who the leading players in this surveillance game are. So it's generally well known, and big tech companies like Google, Facebook, or Apple store your data and pass it to their channel partners. More interestingly, users allow them to breach their privacy to use their services.
In case of using smartphones for searching purposes, they can Monitor your calls, access your phone records, and track your movement using cell towers, galleries, and playlists. But how do they collect all this data in a small amount of time? Well, it's through "Cookies".
When you visit websites, they store a small piece of data on your computer, known as cookies. These tiny files contain information about your device, other information, and search habits.
FAQs
1. What is Internet Surveillance?
Internet surveillance is the act of monitoring and logging your online data and traffic by a third party.
2. What are the intentions of Internet surveillance?
Internet Surveillance is used for various purposes, such as tracking anyone's movement or financial transactions. But the most common use of internet surveillance is spying on search habits for marketing purposes.
3. How can I prevent internet Surveillance?
Internet surveillance is tough to tackle in reality but can still be prevented using encryption tools and shutting down unwanted services. The use of a VPN is very effective in the prevention of internet surveillance.
How can we prevent ourselves from Internet Surveillance?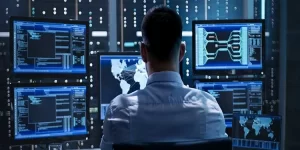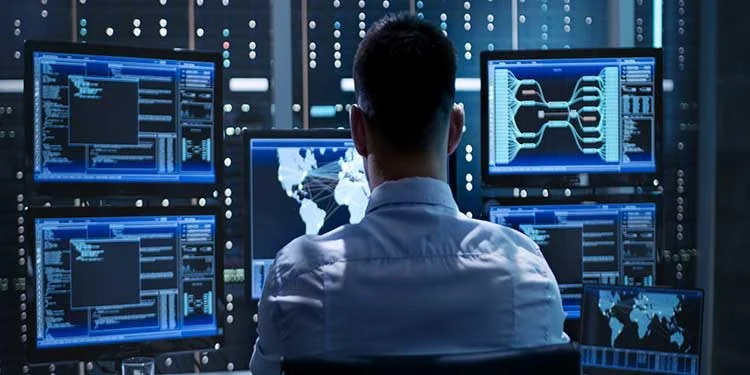 Recently, tech giant Google announced that it would no longer track info in Chrome as of their recent update. This is a bit safe as it should not store cookies – a backdoor entry to a third party. But on the safer side, we can always switch to more privacy-driven browsers.
Another thing is to use websites with the "https" prefix. The 's' stands for secure, ensuring your network and data security. Also, turning off unnecessary services like "location", "mic", and "camera" is advisable for activities that do not include such "actions". This will minimise the hazard and keep you safe from cybercriminals to some extent.
Use VPNs
The best solution is to use a Virtual private network to access the internet. A VPN, or a Virtual Private Network, is an online service that encrypts your Internet traffic and hides your IP address. You can carry your internet activities, keeping your identity under wraps.
Also, there are many encrypted alternatives for chatting and emailing. Make use of those services to enhance your privacy.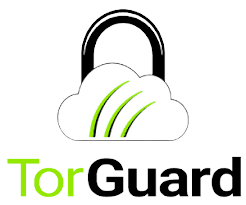 TorGuard is a good no-logs VPN
Strong no logs policy
Fast same-country speeds
Works with BBC iPlayer
Wide range of features
Ad and malware blockers
Available on :
Conclusion:
Internet surveillance is a new technology that tracks every internet using individual's activities. It grants access to their personal information, networks, and economic transaction passwords and data. So users must be careful with their online activities to save themselves from unwanted eyes.
Turning off unwanted services and using a secure network is one way to prevent yourself from internet surveillance. Also, VPN can be a very handy tool to secure data and network from over-lookers.
For more sensitive work and transactions, the encryption technique is beneficial.