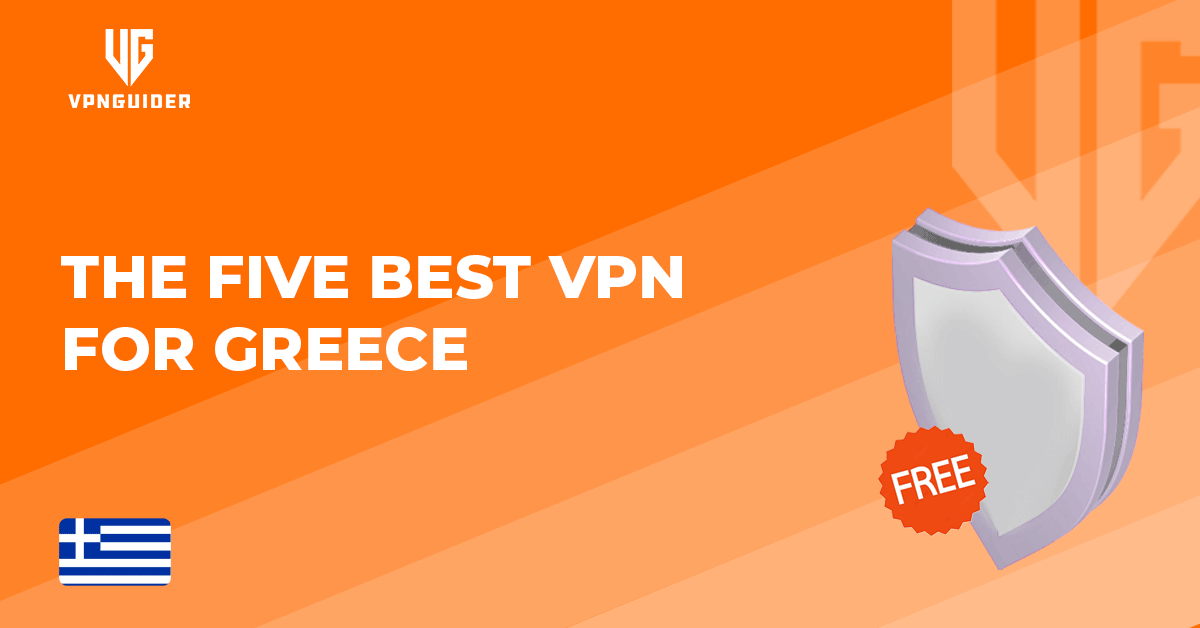 Are you looking for the best VPN for Greece to access the blocked content? Or do you want a Greek IP address for making hotel reservations or shopping? If yes, then you've landed in the right place. This article informs about the best VPN for Greece and why and how to use a VPN in Greece. So, let's begin with it. If you're living or travelling to Greece, you'd find many of your favourite TV shows or movies blocked in the region. Because of the regional restrictions imposed by the government or streaming services, these are unavailable in your area.
In the same way, if you travel away from Greece, then again, you may get blocked from viewing your home content. Thus, use the best VPN for Greece. The Virtual Private Network encrypts your internet traffic that routes it to the VPN server. You can select the server of your choice. The VPN server routes your data traffic to a country of your choice. It also replaces your actual IP address and redirects your data traffic through an encrypted tunnel, where it undergoes the encryption process.
As a result, you pretend to look like to use the internet from that location and can circumvent restrictions on various streaming sites like Amazon Prime, Alpha, and Netflix. Using the Best VPN for Greece means your data traffic remains encrypted and protects it from prying eyes. No one, including your ISP, government agencies, and hackers, can't view your online activities. Before we get into the best VPN for Greece, let's first discuss Greece's internet censorship situation.
Data Laws and Internet Censorship in Greece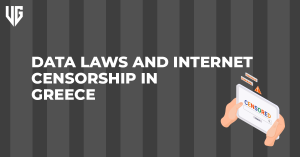 Unlike other European countries, in Greece, you experience internet censorship. The Greek government censors certain web pages, websites, piracy sites, and torrent sites. There are around 400 gambling sites that the government banned. Moreover, the metadata is stored for 12 months. According to the freedom house reports, the country has witnessed an inevitable decline in the press's freedom during the last five years.
The press has been restricted from adverse reporting regarding government strictness or any other sensitive matter. It won't be incorrect to say that journalists' and activists' right to confidentiality has become seriously endangered. In Greece, journalists who firmly believe in freedom of speech are pressured to remain silent using legal means. Although freedom of speech gets directly prohibited, the Best VPN for Greece is still the perfect solution.
If you're a journalist in Greece who wants to express opposing views about the ruling body, you can use the Best VPN for Greece as a permanent solution. The military-grade encryption allows the Greek netizens to access the content they wish without knowing about their web browsing activities. They are vulnerable to the laws imposed, and only VPN encryption can save them.
Essential Things to Look for in the Best VPN for Greece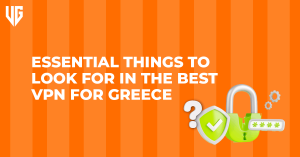 Some VPNs claim to provide exceptional service and performance but, in reality, when tested, fail to give the desired results. It is why you can't just use any Best VPN for Greece. The following are some essential factors that you must look for in the best VPN for Greece. Please note that we reviewed the Best VPN for Greece based on the below criteria:
An extensive server network
Unblock streaming content from Netflix, Amazon Prime, Hulu, Disney Plus, and others.
Robust encryption
Advanced security boosting features such as a kill switch.
Strict no-log policy
Compatibility with major operating systems.
Effective customer support.
Can You Access the Blocked Content in Greece?
The simple answer is a yes! Let's understand the entire process with this example. Suppose you want to access a blocked gambling site in Greece, so the only way is to use the Best VPN for Greece. When the government or the surveillance agencies wish to ban any website or service, they notify the ISPs in this regard. When attempting to access the site, a Greek user can't and receives an error message.
The request first goes to the ISP; when they see any banned URL, they send an error message that they can't reach the site. But, with a VPN, nothing happens like this. As soon as you connect with the Best VPN for Greece, it hides your actual IP address and replaces it with the one given by the VPN server. Once the data traffic becomes encrypted, it is routed through the VPN server in any remote location other than your original location. You appear to use the internet from a different place to access all the blocked websites in Greek.
Your ISP and government surveillance agencies won't know about your activities because your data is protected with encryption. Because of encryption, no one can see the information you send over the internet. Without the decryption keys, no one can see your data traffic, and you remain anonymous over the web. When you use a VPN to connect with a server in a country like Greece, where the sites are blocked, you can access them. Even if you choose a server in the Netherlands, you can still access the blocked gambling sites banned within your jurisdiction.
Streaming services limit their services to particular locations. Like you use a VPN to access the blocked sites; similarly, you can use it to watch the regionally blocked content. If you're in Greece and want to watch the Wimbledon competition, it's possible that you can't watch it because the streaming channel is unavailable in your region.
With the best VPN for Greece, you can bypass the censorship filter, connect with a server in the UK and watch the sports event. With a UK IP address, your incoming traffic will look like a resident is accessing the channel. Moreover, you can also unblock the streaming services like BBC iPlayer, Netflix, Hulu, DisneyPlus, and more in Greece.
VPN Boosts Online Security
As mentioned earlier, the press's freedom has been significantly reduced in Greece, making journalists live like hell. Using a Best VPN for Greece in such circumstances helps increase your online presence. A VPN, by changing your physical location, permits journalists to express their views freely. When you use the internet without a VPN, your ISP can view all your online activities, including the sites you visit, the information you send and receive, and the time you spend on a website. But when you browse the internet with a VPN, nothing much happens because it encrypts and hides your activities.
ISPs are also famous for keeping a record of your online activities. They attach your IP address with your actions and sell it to other advertisers, third parties, government, and law enforcement agencies. Sometimes it is for money, while seldom, they're forced to hand over the government's data. For instance, if you download a torrent without a VPN, your service provider can know about it. They might also investigate if what you download is legal or not. If not, you can face a fine or end up in jail by law enforcement bodies. Hence, again, this is why you should use a VPN in Greece.
Steps to Install a VPN in Greece
Below we've listed the step-by-step instructions to install a VPN in Greece. Follow them and enjoy browsing.
Purchase and subscribe to one of the best VPNs in Greece.
Download and install the VPN app on your device.
Launch the VPN software and log into your VPN account upon completing the download steps.
Pick up a server of your choice and tap to connect.
Now, you receive an IP address of the country from where you've chosen the server. You can now access any content or blocked websites.
Are Free VPNs Worthy to Use in Greece?
Free Best VPN for Greece is easy to find and use. They sound tempting to the users because they don't cost any money. Instead of costing you money, they risk your online privacy and security. They don't encrypt your data traffic and lack advanced security boosting features. The VPN can't compete with the protection provided by a premium VPN and thus should be avoided. These free services are just a business model that profits the company, not the user.
Using a free VPN service provider can be a reason for spreading malware and ransomware onto your device. The company collects user data, targets them with unwanted ads, and makes money. Moreover, these free services have limited server and data usage. You have limited data usage that you need to use for a month. The bandwidth is not enough for proper streaming, browsing, and torrenting. As a result, the user experiences slow and unreliable speed connections.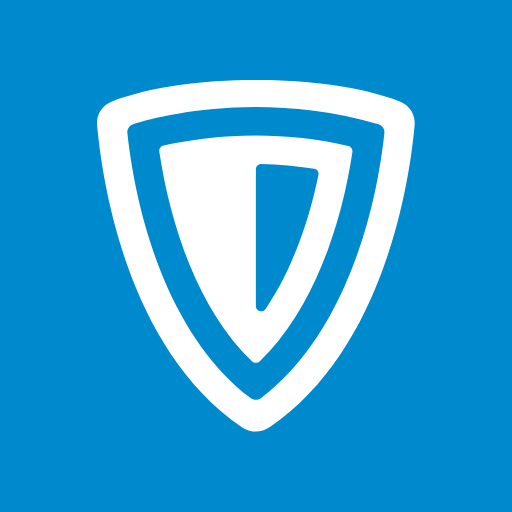 Simple & low-cost VPN aimed at beginners
Good levels of security and privacy
Very affordable subscription plans
No WebRTC, IP and DNS address leaks
Free proxy browser extension and 7-day free trial
4,800 servers in 81 countries
Available on :
Final Thoughts
Greece has internet censorship, and thus you should use a VPN here for a secure browsing experience. Every individual has a right to protect their online privacy and security the way they want. You can't trust government policies because they can change at any time. The best way to prevent panic is to start using a VPN and remain anonymous while browsing.