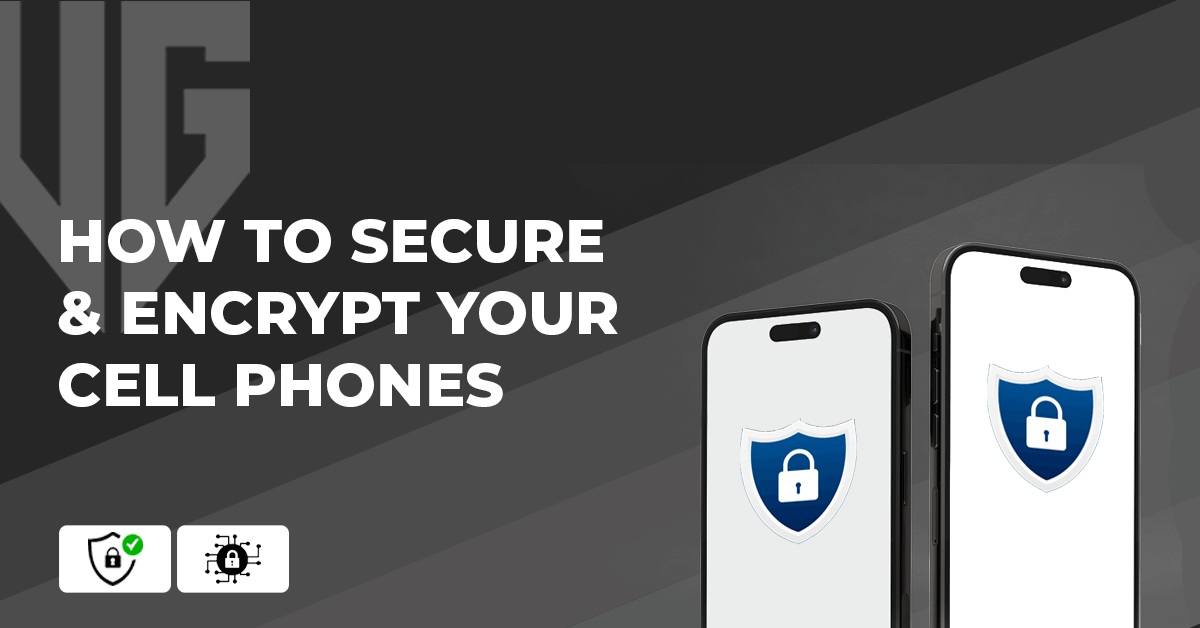 How to Secure and Protect your Cell Phones?
Protection for cell phones like android encrypt phone or apple devices means the data (like credit card information, social security numbers, addresses, or any other personal information) that is entered into the phone will be jumbled up, making it illegible to anyone who might be trying to steal your information. To unjumble the information, it has to be unlocked using a password, PIN, or another key that identifies you as the owner of the information.
Security and privacy are hot topics, with company data leaks, hacking, and ransomware rising. With the daily increase in data breaches, users are paying more attention to android encrypt phone and other devices. However, someone gaining access to your mobile device is often a devastating avenue of attack.
Encryption for cellphones means your device protects sensitive data from third-party and other unwanted entities. There are two famous mobile phone operating systems, Android and Apple. Apple has its own robust security features, whereas Android is vulnerable in different security aspects.
Therefore, Android mobile users must know how to encrypt android. From personal data like pictures, contacts, and bank details to corporate data like customer details, employee information, and additional sensitive information, encryption keeps the data on your device safe from spying eyes. To protect against this, there are a few measures you need to follow for encryption for cell phones and get robust security.
Encryption for cellphones is easy, and many phones have enabled encryption settings by default. However, to encrypt your cell phone device must be unrooted and should have a minimum of 80% battery charging.
If the encryption process is interrupted due to any reason, you're more likely to lose access to all the data on your device. Thus, it is advised to run a full backup and then head toward the encryption process. Although, a dedicated backup feature in a cell phone can be your best bet. You can perform the backup through the online service app.
How to Encrypt Android?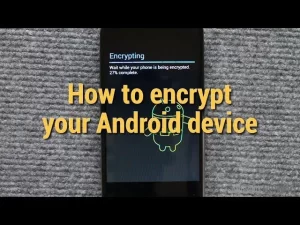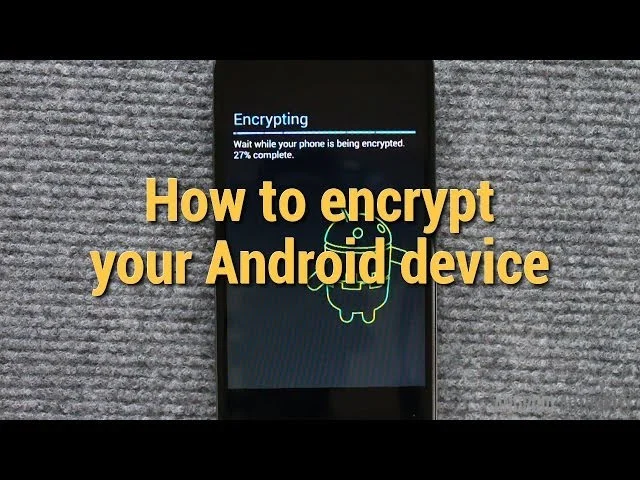 Is the Android encrypt phone worth it? The android phone encryption process varies slightly depending on your Android version. Initially, you have to check the Android version your cell phone uses. However, the standard way to encrypt your Android phone is, Enter Android Settings > Tap "security" or "security & location"> Select "encryption & credentials" or "encrypt phone"> Dismiss warnings > Wait for your phone to be encrypted.
Once you have tapped through these settings, your phone will start encryption. This would take about an hour to finish, so leave your cell phone until the process is complete. This is important for android encrypt phone, as any interruption would result in total data loss because it has already been partially encrypted.
Encryption was added to Android phones back in version 2.3 (Gingerbread), released in 2010. That said, the setting was not easily accessible without some hacks before version 3.0 (Honeycomb) on tablets and version 4.0 (Ice Cream Sandwich) on smartphones, both released in 2011.
Thus, If you're using a version of Android from almost a decade ago, you should easily be able to start android encrypt phone process and ensure that your data is protected. Contrarily, if you're still using a device running Android 2.3, the process becomes significantly more complicated for android encrypt phone, requiring third-party applications and accounts.
FAQs
1. How to Android Encrypt Phone?
Android Encrypt phone is essential, but there are other ways to secure it. The company also provides other measures for encryption for cell phones: Use Face lock or Finger Lock Change Auto-Lock Setting Set Data to Auto Delete Encrypt Android Backups Use Find My Device Remember to keep the phone plugged in until the android encrypt phone process is complete.
2. How Do I Lock The Screen on My Amazon Fire Tablet?
There are a few quick steps you can take to add a passcode to any Amazon Fire Tablet: Enter the Settings Menu Select Security and Privacy Select Lock Screen Passcode; Pin or Password Write it twice to confirm it Select Finish
3. Where Can Encryption be Used?
Encryption can be used in the following three areas: Whole Device Encryption App and File Encryption Public Wi-Fi encryption
4. How Do I Encrypt my Phone ?
There are the following steps in encryption for cell phones: Charge the battery of your phone Set up a Passcode or Pin from the security settings Press the "Encrypt Phone" option in the security settings
5. What is the benefit of an android encrypt phone?
Android encrypt phone procedure is necessary as data breaches are increasing daily. All users should follow relevant measures to protect their digital identity.
How to Encrypt iPhones?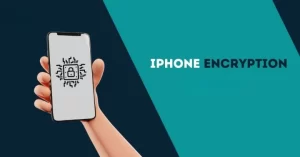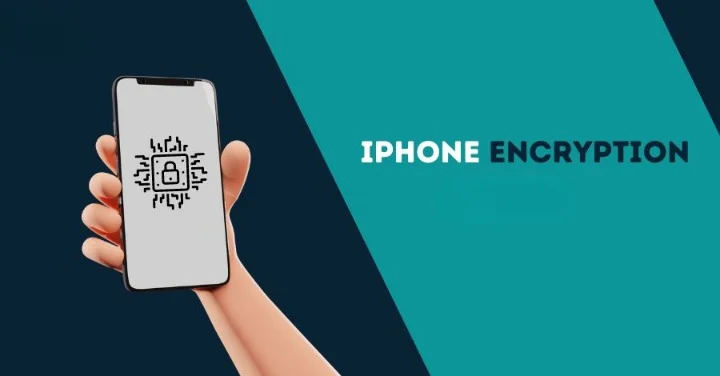 In the smartphone industry, encryption for cell phones is more robust when you own an iPhone. It is one of the major competitors, and its security policy is why people choose an iPhone. The data privacy of the users has always been Apple's top priority. When a person uses an iPhone, he stores various information, like pictures, contacts, emails, transaction details, and more. Thus, it entails the use of encryption on iOS devices.
It's effortless to encrypt an iPhone, and it's already encrypted if its passcode is protected. To verify, Go to Settings > Navigate to Touch ID & Passcode > If your passcode is turned on, there will be a small message below the Erase Data option saying, "Data Protection is enabled". If your passcode is turned off, then turning it on will automatically switch on encryption, also known as Data Protection.
Apple uses military-grade AES-256 encryption for iPhone encryption. 256-bit encryption is considered a robust encryption standard and provides an outstanding level of security for data stored in an iPhone.
When you encrypt your iPhone, you ensure that no unauthorised entity or individual has access to your data. Without encryption, data stored in your iPhone will be in its original form. If an unauthorised person gains control of your device, all data stored on it is easily accessible.
Once your phone is encrypted, the data in it is scrambled, and only the decryption key can unscramble it. This ensures nobody can access your data, even if your phone is lost or stolen.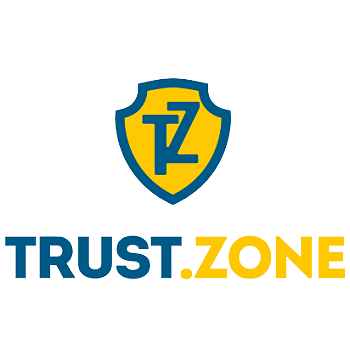 Based in the Seychelles Islands, can't be forced to give any customer information
Competitive prices
Great speeds and reliability
Robust leak protection settings
P2P torrents allowed
Dedicated IP addresses
Available on :
Is Encryption for Cell Phones Worth it?
Despite the few limitations, encryption for cell phones is a powerful technology you should utilize if you are concerned about data security. Mainly if you use android phones because android encrypt phone is necessary to utilize as there are more security problems in android compared to Apple devices. Cellphone encryption can help you secure your data very effectively when used along with other security measures.
Most users have modern phones running up-to-date operating systems, and their phone's encryption is enabled by default on both iPhone and Android. Moreover, it is a soft no – if we're talking about whole-phone encryption. You can install a security solution and always take care of the apps you wish to download.
Additionally, if you are a frequent user of public Wi-Fi, VPN software would be beneficial to protect your data. It is more accessible and convenient for users to set up a VPN service rather than proceeding with an android encrypt phone.