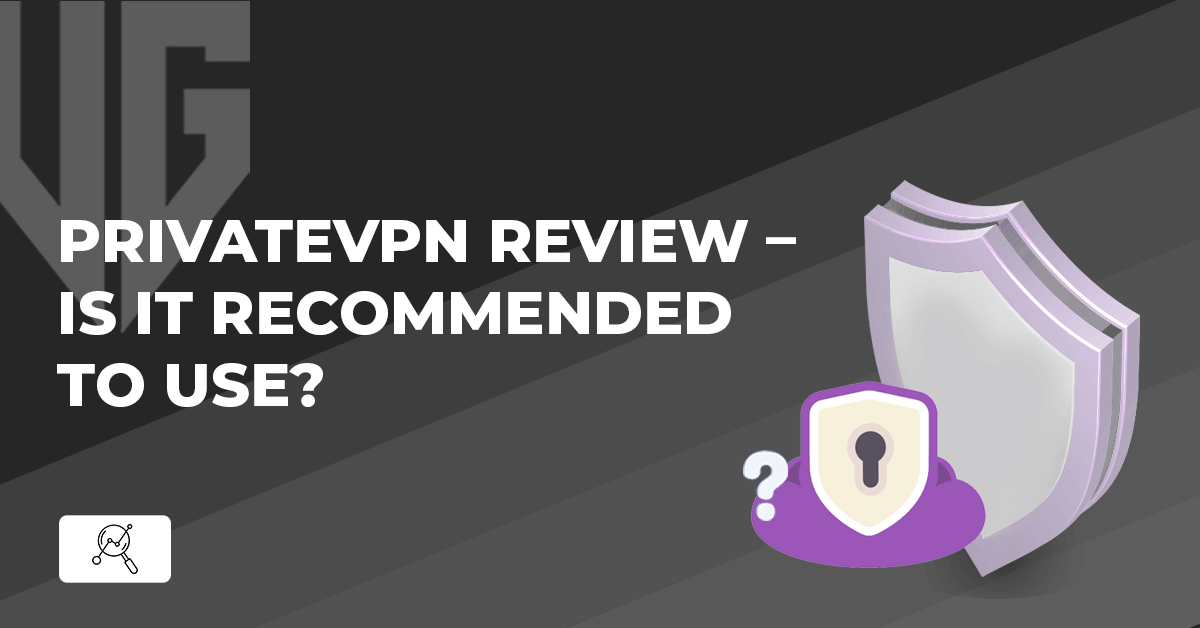 I was looking for a reliable VPN provider with 10/10 performance and features. I found PrivateVPN, and to test how private it is, I tried it and compiled this PrivateVPN review. This PrivateVPN review will answer all your questions. Is it secure? Does it support Netflix and torrenting? Is it a fast VPN? and much more? Let's dive into the detailed PrivateVPN review to know all the answers.
General Overview of PrivateVPN
PrivateVPN is not a big name in the VPN industry. But, I must say that it's not less in performance when compared to some best VPNs. The Sweden-based VPN provides an all-around performance despite having a small server network. It gives off quite decent and impressive download and upload speeds. With a PrivateVPN, you'll get the same great anonymity and privacy level as NordVPN, ExpressVPN, and Surfshark VPN.
Thus, I would be named as one of the fast VPNs. The speeds are above average; you can use it for gaming, accessing Netflix, and even torrenting. You know what? All these benefits cost you $2.07 monthly on a two-year subscription plan. Moreover, you can also avail the discount deal. Sounds great! PrivateVPN is one of the most affordable VPNs in the competitive market. I love it for being so impressive, and recommend it to others.
But, the only drawback I found was customer support. Although when I tested, things were smooth, the other time, I faced significant issues. Thus, they need to look into this matter. Before we start our detailed PrivateVPN review, the first overview of the pros and cons of PrivateVPN.
Pros and Cons of PrivateVPN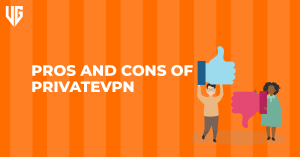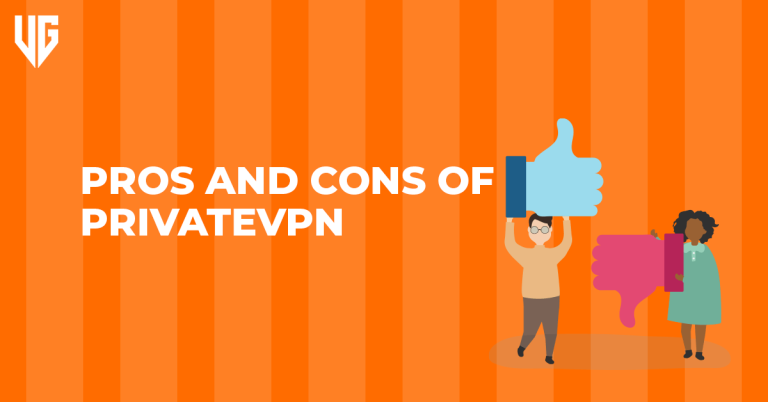 Mentioned below are the pros and cons of PrivateVPN.
Pros:
Affordable
Above-average speeds
Firestick apps work with streaming sites.
No DNS, IP, and WebRTC leaks
Offers free trial
Supports torrenting
Zero-log policy
Unblocks Netflix and other major streaming sites.
User-friendly apps for all major devices and operating systems.
Cons:
Absence of the DNS Smart feature
Customer support is not always available.
Small server network
No log audit
Lack of split tunnelling feature
Hold on to your nerves, and let's start the PrivateVPN review.
Do PrivateVPN Offer Fast Speeds?
PrivateVPN is the fastest-growing VPN that maintains fast speeds and stable connections. The rates are pretty decent and, when compared with top names, remain in the race. For this, users should appreciate PrivateVPN. Despite having a small server network, speeds don't impose any problems. We tested PrivateVPN for speed and concluded that speeds are fast (above average).
It is a fast VPN but not the fastest. Testing speeds on many servers shows that PrivateVPN gave outstanding speed. Each server's speed differs from the other. But it was more than enough for online games, streaming, and downloading torrent files. To sum up, PrivateVPN speeds are consistent and reliable.
Does PrivateVPN Unblocks Netflix and Other Streaming Sites?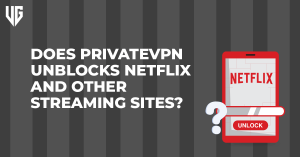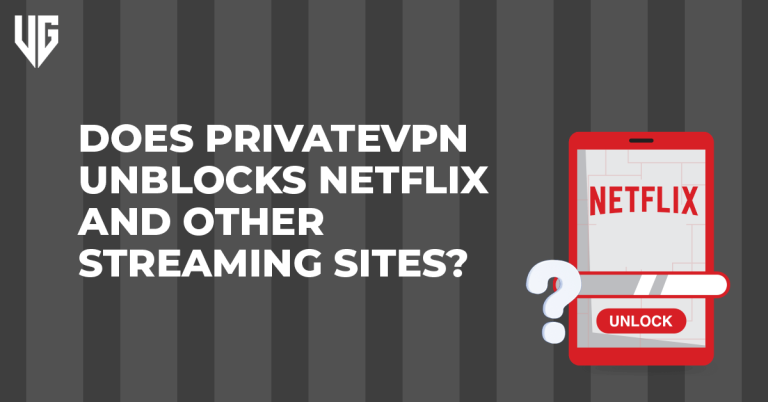 A crucial reason to use a VPN is to access Netflix and other banned streaming sites. Most VPNs claim to unblock Netflix and other streaming sites. But when tested, they fail to fulfil their promise. When I tried PrivateVPN, so all the servers cleared Netflix. Unlike other VPN providers, PrivateVPN has provided a list of servers with the best streaming results. PrivateVPN has 32 dedicated Netflix servers with 17 different Netflix libraries. PrivateVPN has special Netflix servers in Canada, Italy, Germany, Peru, the UK, and the US.
If you look for more specific and advanced streaming sites like BBC, Hotstar, and RTE, then again, PrivateVPN is the perfect option. These are the services that most VPNs fail to unblock. But, PrivateVPN comes with a different strategy. With a PrivateVPN, you can stream other sites. It includes Amazon Prime Video, BBC iPlayer, Disney Plus Danzu accounts, and Hulu. Even the Amazon Fires TV stick works well with PrivateVPN-so you can also watch geographically restricted content on your TV.
Although PrivateVPN is the best streaming VPN, that comes at a low price. But, there lies a big drawback. PrivateVPn has a small server network, so the speeds get affected while streaming. Users might experience a slow pace, and this is highly frustrating. As a whole, PrivateVPN is a suitable option for streaming.
Does PrivateVPN Is a Good Choice for Torrenting?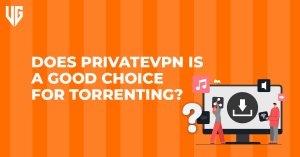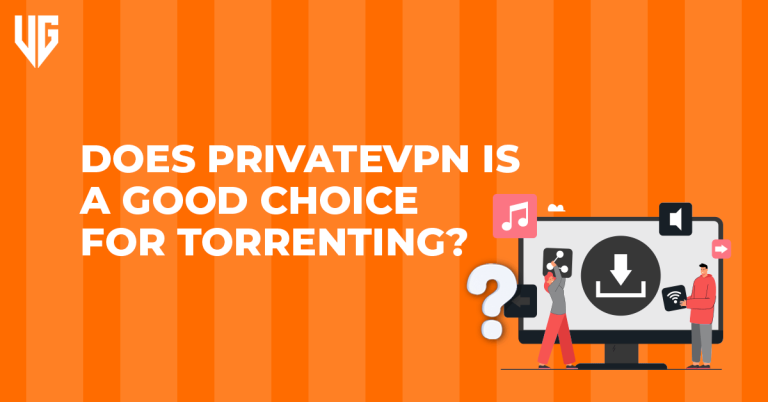 Yes! PrivateVPN allows unlimited bandwidth to its users, making it an excellent choice for torrenting. I tested PrivateVPN for torrenting and was yet again impressed by the results. The VPN allows unlimited P2P file-sharing by securing your IP address. The presence of the port forwarding feature makes the torrenting process completely anonymous. Sounds great! PrivateVPN has a dedicated IP server list.
For fast results, they recommend choosing the servers from the given list. After a detailed analysis, we learned that PrivateVPN has its own no-log DNS server. It is yet another achievement of PrivateVPN. Are you thinking about how? The presence of a no-log server clarifies that there's no third-party involvement in settling your DNS requests. It is now clear that with PrivateVPN, the P2P process remains private.
Bypass Censorship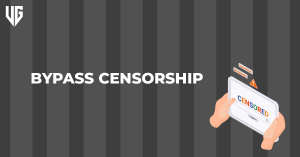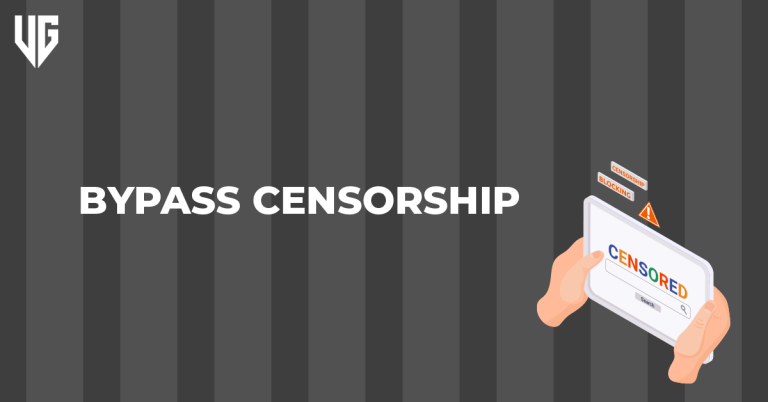 PrivateVPN is the best VPN when it comes to bypassing censorship. If you are in China, Iran, Russia, KSA, Turkey, and UAE, you can use PrivateVPN and circumvent all restrictions. The VPN provider has a unique privacy-boosting feature known as the Stealth server. It is specially designed for bypassing restrictions. Thus, if you want to use a VPN in high-censorship countries, activate the Stealth mode and freely enjoy the internet.
Is PrivateVPN Good for Gaming?
PrivateVPN doesn't have a Smart DNS feature. It means that if you're using PrivateVPN, it won't function on your PS4, Apple TV, and Xbox.
Is PrivateVPN Safe to Use?
A big yes for this. Without any doubt, PrivateVPN is a trusted and safe VPN. PrivateVPN uses the highest international encryption standard. The VPN uses a military-grade AES-256 cypher with a 2048-bit DH key. The top-notch encryption level ensures that you remain completely anonymous while keeping your internet security.
It is righteous to say that PrivateVPN is private and keeps your data and online activities protected. The VPN uses the best security protocol, i.e., OpenVPN. When PrivateVPN underwent an encryption test, the results were identical to their claims. Moreover, there was no proof of DNS, IP, and WebRTC leaks.
What Security Features Make PrivateVPN Offer?
PrivateVPN comes with a variety of security-boosting features. These features guarantee complete anonymity to the users. Some of these features include:
A kill switch
Port forwarding
Stealth servers
Kill Switch
The VPN has a by-default kill switch that protects drop connections. Moreover, the automatic kill switch ensures that there aren't any DNS or IP leaks when the VPN connection is lost. The incredible thing about PrivateVPN's kill switch is that it is WFP based. It has two layers of security, meaning more online security during VPN use. One of these layers is a kill switch, and the other is an application kill. It's up to the users to choose application kill according to their preference. To my satisfaction, I tested the kill switch and found it works completely fine. It is coming back to the kill switch.
Port Forwarding
PrivateVPN also supports port forwarding. It is a plus point, making it a great competitor in the market. Even some of the top-ranked VPNs like NordVPN don't have this feature. Port forwarding is a transparent way to secure your IP address. It hides all the servers from unwanted access. It speeds up the downloading torrent process and allows you to host online games. Wow! It means that PrivateVPN is a budget-friendly gaming VPN too. Yet, you need to check the server list to see which server has this feature to set up a device. It's an impressive and valuable feature to have in a VPN.
Stealth Server
Luckily, PrivateVPNs have these servers that help users in China access the internet. These are specially designed servers to bypass strict restrictions. They are available for all devices. Be it your desktop, Amazon device, Android, or Apple device.
Split Tunneling
Unfortunately, PrivateVPN doesn't offer a split tunneling feature. However, most of the PrivateVPN competitors do have this feature. It is a big drawback. With a PrivateVPN, you can't exclude any app from using the VPN connection.
Zero-Log Policy
Despite belonging to the 14 eyes jurisdiction, PrivateVPN doesn't keep logs. I was a bit doubtful about their log policy. But, after reading their privacy policy, my doubts were cleared. They have mentioned that they don't store any user logs. Have a look at yourself.
The only thing for which I was worried was their log audit. There's no proof of a log audit. It looks shady, but this is also a fact that since its emergence, PrivateVPN isn't in the news for storing users' logs. This adds another plus point to PrivateVPN's reliability.
Pricing Plans
Price is of great importance when you choose a VPN. It is as important as the security a VPN provides. Everyone wants to enjoy VPN service at an affordable price, and PrivateVPN fulfils those standards. PrivateVPN is one of the cheapest VPNs that, despite being reasonable, gives an outstanding performance. The VPN offers three noteworthy plans. Please have a look at their subscription plans:
One-month plan for $8.10. Save 26%
Three months plan for $5.03. Save 54%
Two years plan for $2.07 per month. Save 81%.
Payment Methods
PrivateVPN accepts all payments in USD. But when it comes to payment methods, they receive all primary payment methods. The payment methods include Direct Bank Transfer, Payson, and Stripe. If you want to remain anonymous while making a payment, you can pay through Bitcoin.
Free Trials and Refund Policy
PrivateVPN offers a 7-day free trial. If you want to test the VPN first, you can opt for a free trial that most VPNs don't. Moreover, you can ask for a refund after subscribing if you aren't happy with the services. PrivateVPN offers a 30-days money-back guarantee. But keep in mind that you have only 30 days to request a refund.
PrivateVPN and Customer Support
Like all other VPNs, PrivateVPN also has customer support. Sadly, their customer support isn't very effective. Keeping the pace of advancement, they do have a live chat option. But it isn't available all the time. The live chat box appears to be in either green or red colour. If not, then you can use an online form for your issues.
You can also send an email to their customer support department. But we all know their response is not as quick as the live chat. Although they have a separate FAQs page, they should improve their live chat feature to increase credibility.
FAQs
Is PrivateVPN compatible with other devices?
PrivateVPN is a user-friendly VPN that's compatible with all major devices. These devices include; Android, iOS, Linux, Mac, and Windows. The VPN also has dedicated Android, iOs, Mac, and Windows apps. But, you need to manually install apps in Kodi, Linux, and compatible routers.
How vast is the server network?
PrivateVPN has more than 150 servers spread in 60 countries. All the servers are quick in performance and never fail to impress the users.
How many simultaneous connections does it allow?
When it comes to devices, PrivateVPN allows six simultaneous connections at a time. You can consider it the best VPN for home use.
Rating
After a detailed PrivateVPN review, I rate PrivateVPN 4.7/5—wondering why not 5/5. Well! Because it doesn't have a log audit. It is vital to satisfy the customers about the rising doubts on Privacy Policy. Moreover, the live chat option needs to improve, and most importantly, the absence of a split tunnelling feature is disappointing.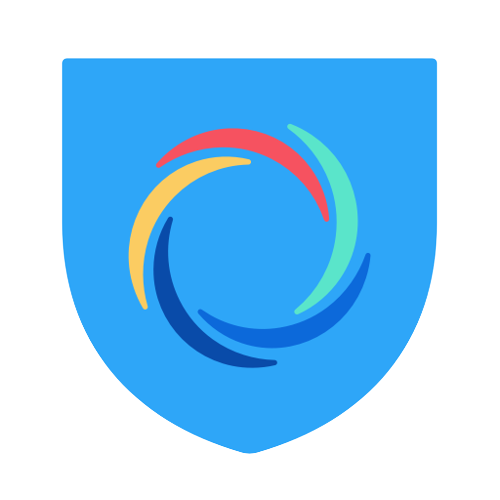 As the name signifies; the service shields your data like no other
Very good speeds especially across short distances
Apps are free of IP, DNS & WebRTC leaks
Premium version unlocks HBO, Hulu, DAZN, & allows torrenting
Large VPN server network: 80 countries
User-friendly VPN apps for popular devices
Available on :

Do I Recommend PrivateVPN?
After our PrivateVPN review, I do recommend it to others. PrivateVPN has all those essential features which are required for the best VPN. It has a complete package. It is affordable, offers fast speeds, and has robust privacy. Also, it unblocks Netflix and allows unlimited torrenting. So, why not try PrivateVPN once? Visit www.privatevpn.com and download the VPN soon.