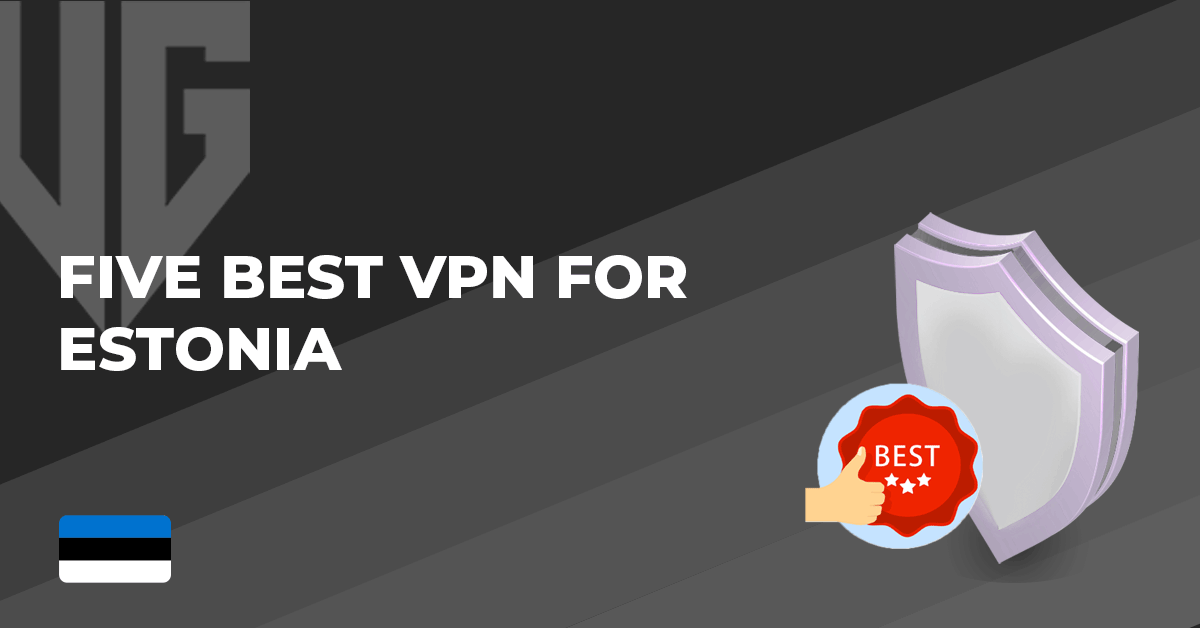 One of the fundamental reasons to use the Best VPN for Estonia is to unblock the streaming sites and watch the blocked content. No matter how much internet freedom you enjoy in the country, you'd be blocked from accessing certain websites and services. It's because the services themselves limit access to certain countries. This article will inform you if you are searching for the best VPN for Estonia to access geo-blocked sites.
Estonia is one of those countries that enjoy a high level of the internet except for a few restrictions on accessing the internet. According to the 2020 Freedom on the Net report, Estonia has the most unrestricted internet after Iceland. The government of Estonia does not impose any legal control over the internet. In all this, only a VPN can help you. Read the remaining part of the article and learn about the best VPN for Estonia.
The country is free from government-imposed restrictions or even disruptions to internet connectivity. Even the government has no legal authority to cut off the internet connection in any situation. Like, if there's a state emergency, you can freely use the internet. Moreover, there are quite a few blocked websites in Estonia.
The cultural, social, and political content is readily available to all users. There have been events where online content is removed, which is not a big problem. Most of these events happen when the civil court demands to remove defamatory content or comments.
Data Retention Laws in Estonia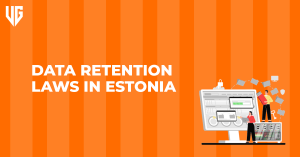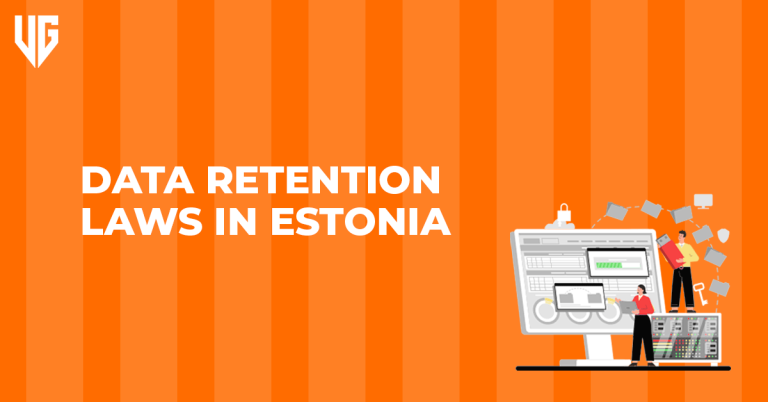 Several legal acts regulate data protection and privacy laws in Estonia. Some of the most famous and prominent ones include:
The Personal Data Protection Act
The GDPR
The Constitutional Act of the Republic of Estonia
The Cybersecurity Act
The Electronic Communication Act
The Public Information Act
Article 111 of the Electronic Communication Act 2005 asks telecom companies to keep users' communication data for at least a year. The collected data was later used to identify the duration of the call, location, and to whom the user called. The article further explains the type of metadata that needs to record (both via the telephone and mobile phone) by network services and the ISPs. Later, the article grants permission to extend the data retention limit for an unlimited time.
It was done as necessary for national security and in the interest of public order. In 2014, the Estonian Human Rights Center called it a violation of an individual's privacy. The Court of Justice of the European Union declared the implemented directives invalid. Since then, there have not been any changes in Estonia's provisions. The collected data is only used to fight severe crimes, misconduct, and civil prosecutions.
Why Use the Best VPN for Estonia?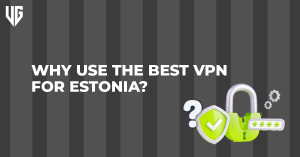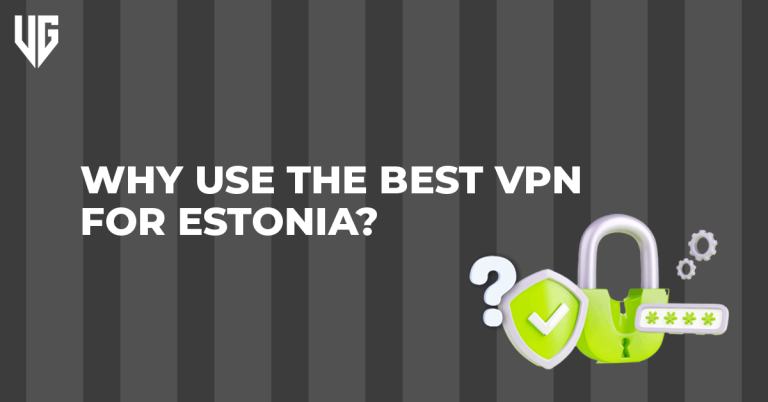 Though Estonia provides free and open internet, it blocks access to some websites, including gambling sites. These sites don't come according to local legislation, but if it's your favourite site, you can still access it by connecting it with the Best VPN for Estonia. If you are connected to a public wifi network, then the Best VPN for Estonia will shield you from hackers invading your privacy. With a VPN, you can always keep your activities private and outside the spying eyes.
The best VPN for Estonia will work for you if you are in a remote country and want to connect to your blocked bank account. It changes your IP address and virtual location and connects you to a server in your home country. Using a VPN outside Estonia, you can access your Chase and Well Fargo online banking service without interruption. Streaming services have banned access to specific locations. You can watch your favourite TV shows and movies with the best VPN for Estonia.
If you want to access US Netflix, BBC iPlayer, or even Disney Plus, you can use a reliable Best VPN for Estonia and make your streaming experience worth amazing. In Estonia, self-censorship is not widespread, and online debates are open. But, sometimes, the administrations remove the comments on discussion boards and news websites. The best VPN comes with several advanced security and bypassing features that circumvent the censorship filters and allow the user to watch the blocked content.
Some popular websites have a specific code of conduct and policies that can cause certain content to be taken down. If you fear that if you raise your voice, you can be in danger, it is always a great idea to use a VPN. When you use any such service while connected to the Best VPN for Estonia, the VPN makes you anonymous, and the administration would never know who the person is. You'd remain safe and protected, and no one could learn about your identity. The transparency report reveals that Facebook deleted seven content items from July to December 2018.
The social media app does it on a request from the Estonian government. In another situation, a company limited access to hate speech content. The Estonian Human Rights Centre reported it. If you're a social activist or journalist, all these things create hurdles in your work. It's better to use the Best VPN for Estonia to track all such things.
Features to Look for in the Best VPN for Estonia
Selecting the best VPN for Estonia is a lengthy process. To make things easy, we did most of the work for you. After testing and reviewing several Best VPN for Estonia, we came up with five essential features that should be present in the best VPN to use in Estonia. Below are the features that make up the best VPN for Estonia:
Strong Encryption
A fundamental reason to use a VPN is that it enhances online security. Thus, it is vital to choose the most secure VPN. You can judge the security level by knowing a VPN's encryption level. The best one provides AES-256-bit encryption. The highest encryption level protects the data from all snooping eyes.
Speed
No one wants to use the Best VPN for Estonia, which causes connection lags and buffering. Use a VPN that provides fast and consistent speed for streaming, downloading, browsing, gaming, and torrenting. All the VPN mentioned in this post offers reliable connection speed, but you can conduct a speed test for self-satisfaction if you still doubt so.
Streaming Ability
As you can't access unlimited streaming content in Estonia, ensure that your VPN is compatible with all streaming sites. The best VPN unblocks streaming content from Netflix, BBC iPlayer, Amazon Prime, Disney Plus, Hulu, HBO, and more. It should use advanced censorship filters or features that make bypassing censorship easy.
Network Size
It is another vital feature that you shouldn't neglect. Use a VPN with an extensive server network because more servers mean that you have more options. If one server is running slow, you can connect to the other, which works fine.
No-Logging Policy
The ISPs are famous for storing user data and selling it to third parties for money or the government. If you don't want this to happen, use a VPN that follows a transparent no-log policy. It means the VPN won't keep your information, like IP address or browsing history, to reveal your real identity.
Software Compatibility
Use a VPN compatible with all major operating systems and preferred devices. All the VPNs mentioned here are compatible with Android, iOS, macOS, Windows, and streaming devices like Apple TV and Chromecast. If a VPN doesn't support your device or OS, then there is no use for it. Thus, check the VPN software compatibility before making the final decision.
How to Get an Estonian IP Address?
If you're searching for how to get an Estonia IP address and unblock the restricted content, then you're at the right place. Follow the step-by-step instructions and get the Estonian IP address from anywhere in this world:
Look for a VPN that offers Estonian servers. You can select anyone from the list given in this article.
Select a premium plan and subscribe to their service.
Download and install the VPN app on your device.
Enter your credentials and log in to your account.
Choose a server and tap to connect.
Now, use any geographically restricted Estonian service. You can use it without any error or fuss.
Can I Use a Free VPN to Get an Estonian IP Address?
No, we don't recommend users use a free VPN to get an Estonian IP address. These free services come with a small server network. As many people want to get the Estonian IP address, these services are flooded. If you use them, you'll likely experience slow speeds, which is not what you want. VPNs are for boosting your digital privacy, but the opposite happens when you use a free VPN. Several free VPNs on the app store contain malware and Trojan Horses that aim to infect your device.
Also, these services fail to encrypt the data traffic and are useless from a security-enhancing perspective. Suppose you want to stay protected and enjoy the benefits of an Estonian IP address. In that case, we recommend using a reputable premium VPN with advanced security features and a strict zero-log policy.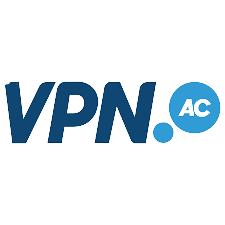 A fast and private service that even works in China
Excellent privacy & security features
Unblocks China with obfuscation tools
Quality & secure servers
Sensible privacy policy
Fast speeds
Available on :
Final Thoughts
Estonia is among the most accessible countries regarding internet laws and censorship. The users don't have to face any strict regulations by the ISPs and the government. Protecting digital privacy is the right of every individual. Thus, they should use a VPN and keep themselves and their activities anonymous. Use any of the above-mentioned best VPNs for Estonia and browse as you wish.