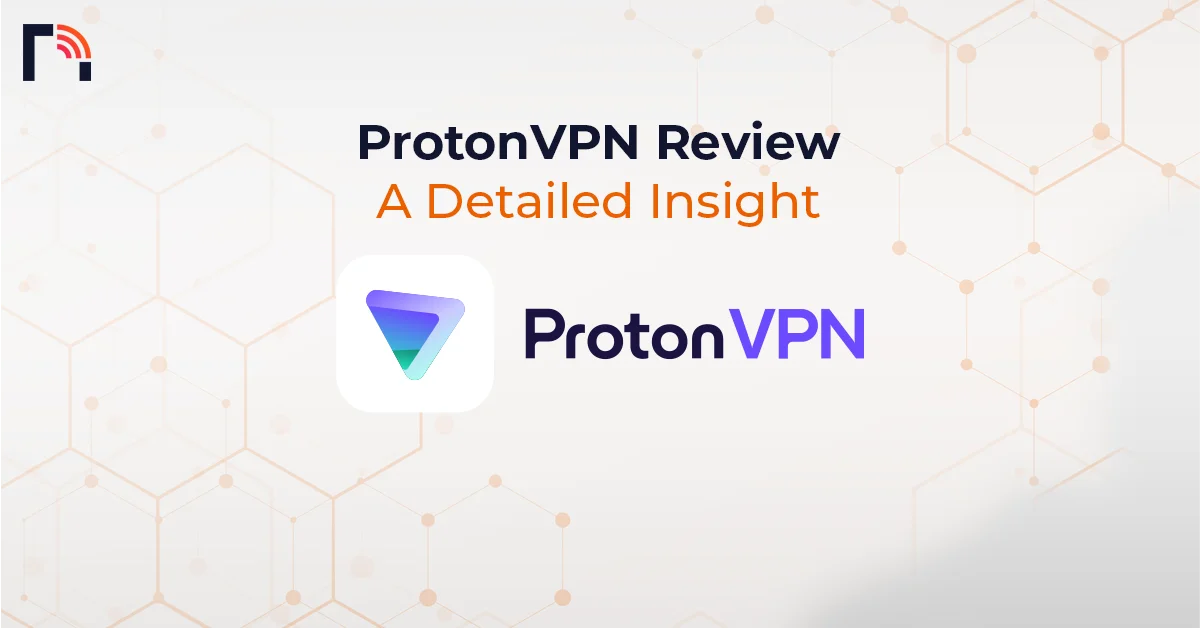 I recently heard about the new ProtonVPN and decided to test it for speed, encryption, privacy, and streaming. I subscribed to the paid version of the VPN and pushed it to check if all its claims were valid or not. I will share a detailed ProtonVPN review, which will answer all your questions. You might have questions like, is ProtonVPN an alternative to NordVPN and ExpressVPN? Or If it's affordable or not. So, the wait is over. Let's get started with the ProtonVPN review.
General Overview
ProtonVPN is a recently launched VPN. It started its services in 2017 and is a product for ProtonMail users. But, with time, it has become a notable name in the VPN industry. ProtonVPN is a good VPN. You can consider using it if your prime purpose is to use VPN limits to maintain robust online privacy and security. Yes! You heard, right? Despite being new in the market, ProtonVPN provides the end-users with a top-notch level of protection.
It uses military-grade AES 256-bit encryption along with OpenVPN protocol. It belongs to Switzerland's jurisdiction. The country has no laws on storing VPN users' data, meaning you are safe using ProtonVPN. If you're looking for a VPN, especially for torrenting, then ProtonVPN is the right choice for you. It supports P2P file sharing, and you can also use it with Tor. Yet, it is not an excellent choice for streaming, playing online games, and bypassing strict censorship. ProtonVPN unblocks Netflix with some technical issues.
Moreover, the speeds are not satisfactory, especially with long-distance servers. Hence, you can't watch your favourite blocked movies and TV shows in HD. Before we get into the detailed insight of the ProtonVPN review, look at its pros and cons.
Pros & Cons of ProtonVPN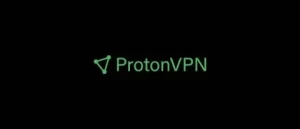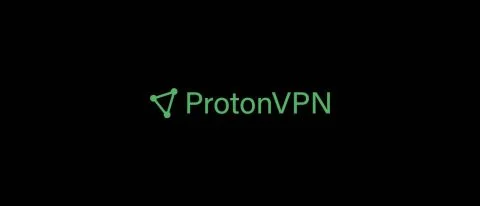 The following mentioned below are the pros and cons of ProtonVPN.
Pros:
Compatible with all major devices and platforms

Free and paid versions

Easy connection with Tor network

Robust security

Reliable to use

Unique Secure Code server network for extra security

Unblocks Netflix and other major streaming sites

Zero-log policy
Cons:
No live chat feature

Lacks DNS Smart feature

The premium plan is pricey.

Slow speeds

Small server network
Let's get started with the detailed ProtonVPN review.
Does ProtonVPN Offers Fast Speed?
ProtonVPN is a fast VPN, but their speeds lag. The speed test results were shocking. The results show that ProtonVPN gives off a good and decent local rate. But, when tested for long-distance connection, speeds were pretty slow. The subscription plan you choose impacts your connection speed. If you choose a basic plan, you can't access all servers. But, with a plus and visionary Plan, you can access all servers, and the speeds are fast. As a whole, ProtonVPN is a slow VPN. It's not at all recommended for unblocking various streaming sites.
Does ProtonVPN Unblocks Netflix?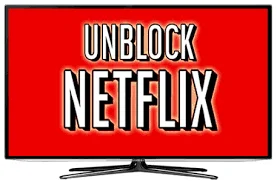 Almost every country has some restrictions on the internet. To enjoy free internet, people switch to the use of VPNs. Most VPNs claim that they unblock Netflix, but all their claims proved wrong upon testing. With ProtonVPN, you can access Netflix. But it depends on your subscription plan. You can't access Netflix by using a free version or the basic Plan. To access Netflix, subscribe to Plus or the Visionary Plan.
Unfortunately, ProtonVPN is not the best VPN for streaming. After testing it for Netflix, I don't recommend it to others. A small server network takes a long time to load Netflix content. The wait is pretty long, and it frustrates the users. Moreover, only four VPN servers outside the US can unblock Netflix. These servers exist in India, Italy, Switzerland, and the UK. The issue is not the server number, but Netflix libraries are also fewer. If you're looking for the best streaming VPN, I recommend using either NordVPN or ExpressVPN. ProtonVPN, when tested for other streaming sites, the results were quite impressive.
With ProtonVPN, you can watch blocked content from other streaming sites. These include; Amazon Prime, BBC iPlayer, Disney Plus, and Hulu. But since speed and loading time is the main issue, it is better to choose some other better options.
Does ProtonVPN Support Torrenting?
Yes, ProtonVPN supports limited torrenting in both free and premium versions. It has special dedicated P2P file-sharing servers. You can find these servers in your VPN app. Moreover, it also comes with an automatic kill switch. So, no worries about getting caught while torrenting. Upon testing with BitTorrent and uTorrent clients, I faced no issues downloading the torrent files. The results were pleasing at first, but after an in-depth analysis, I was a bit disappointed.
As mentioned above, ProtonVPN doesn't allow unlimited torrenting. It has only five specialized torrenting servers in five countries. These countries include Iceland, the Netherlands, Singapore, Sweden, and Switzerland. If downloading the torrent from a distant location, be ready to experience slow speeds. As a whole, ProtonVPN is a decent choice when it comes to torrenting, but it is not the best option to choose.
Bypass Censorship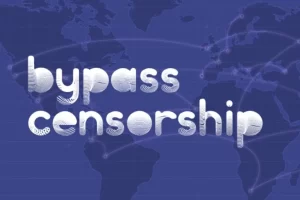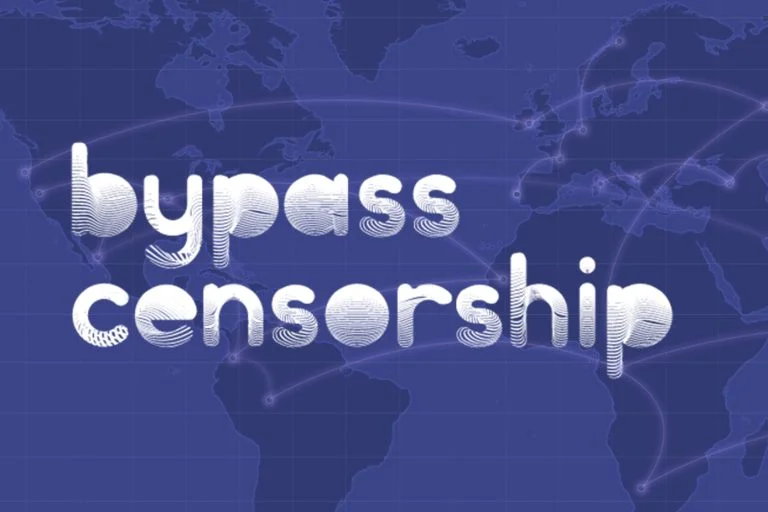 Sadly, like other top VPNs, ProtonVPN doesn't work in China. China is among those countries that follow strict censorship. To circumvent it, users rely on a VPN. Before, ProtonVPN did work in China. I checked online forums like Reddit. People were talking about using ProtonVPN in China. But, ProtonVPN has recently updated its website and mentions that Proton VPN isn't functioning in China.
According to ProtonVPN, the Chinese Government is restricting access to ProtonVPN. The service providers are looking into this issue. They are working to devise a solution, but ProtonVPN can't help you in China.
Does ProtonVPN Is a Good Choice for Games?
No, ProtonVPN is not suitable for playing online games. It even doesn't function on other streaming devices. Like PrivateVPN, ProtonVPN doesn't have a DNS Smart feature. This feature's prime use is to unblock the video content on all those that aren't compatible with a VPN. As a result, ProtonVPN can't function on the Amazon Fire Stick TV, Apple TV, PlayStations, and Xboxand is not recommended for online games.
Does ProtonVPN Keep Your Activities Private?
Yes! It is safe to use ProtonVPN. The VPN provider has its headquarters in Switzerland, which falls outside the jurisdiction of the surveillance alliance. Switzerland is not a part of the European Union, meaning the Data Retention Laws doesn't apply to the country. Moreover, the government isn't a part of any other intelligence group. It is a privacy-friendly country that immensely respects other users' privacy.
The country follows privacy laws. But, it doesn't mean that they spy on users' activities and keep track of records. ProtonVPNfollows a strict no-log policy and clarifies they don't preserve any proof that can expose the users. To sum up, ProtonVPN gives outstanding results regarding anonymizing online activities. It keeps online activities private and leaves no way to disappoint users.
DNS & IP Leak Protection
ProtonVPN comes with excellent security-boosting features. It includes built-in DNS and IPv6 leak protection. As I wanted to test their claims, I decided to run a test. For satisfaction, I tested ProtonVPN for both DNS and IPv6 leaks. The results were pleasing as no leaks were found.
ProtonVPN Encryption Standards
ProtonVPN is among the safest VPN to use in this era. The VPN provider anonymizes your online activities by masking your actual IP address and replacing it with another IP address. The VPN provider uses military-grade AES 256-bit encryption along with the RSA-2048 key. It means that ProtonVPN provides high-end security to its users. Thus, you don't need to worry about revealing your online identity with a ProtonVPN. Moreover, ProtonVPN has some security-enhancing features as well. It includes:
An automatic kill switch,

A port forward secrecy feature

A split tunnelling feature.
Not all ProtonVPN apps have these features. Read the remaining ProtonVPN review, and you'll get your answers. When it comes to security protocols, again, ProtonVPN is not less than its competitors. ProtonVPN uses OpenVPN and IKEv2 protocols. They are the safest protocol and guarantee robust security. Sounds amazing! Another exciting thing about ProtonVPN is that its apps are open-source. It means that anyone can view them, and they can contribute to their development if they find any vulnerability. I haven't discovered such a feature in any other VPN till now. This shows how loyal and dedicated ProtonVPN is to its users' security.
Secure Core Server Network
It is yet another unique security-boosting feature of ProtonVPN. The Secure Core works like a double VPN and creates a double VPN tunnel. The tunnels secure the connection from possible attacks. The Secure Core directs internet traffic to various servers before they leave the VPN network. But, the Secure Core server network is available only in Iceland, Sweden, and Switzerland. Also, you can't access it if you have a basic subscription plan.
Zero-Log Policy
ProtonVPN has a transparent privacy policy. They keep no track of your IP address, bandwidth, connections, and browsing history. Could you have a look at their privacy policy?
I found ProtonVPN's privacy policy impressive until I came to know that they log some connection timestamps. It was pretty alarming, but the service provider clarified that timestamps don't have any information that can reveal you're true identity. They do so to protect the user account from any potential attacks.
In January 2019, a Swiss court requested the company to provide users' information. The service providers failed to provide any relevant information, and this clears that their words were right.
Pricing Overview
ProtonVPN offers four plans. The first one is free, and the other three are premium. All three methods have different prices and offer different features too. Plus and Visionary plans offer the best service, but their prices are high. Check out the ProtonVPN subscription plan:
The basic Plan costs $4 per month. Save $12 now.
Plus Plan costs $8 monthly. Save $24.
The visionary Plan costs $24 each month. Save $72 now.
There are discount deals available at the moment. You can avail of ProtonVPN's service at a low price because otherwise, the prices are way too high.
Payment Methods
ProtonVPN accepts payment through credit/ debit cards, direct cash, and cryptocurrency. The service accepts payments in USD, Euro, and Swiss Franc. It has various payment method options available for users.
Free Trial and Refund Policy
ProtonVPNs offers a 7-day free trial option. If you want to check the VPN first, sign up for a free service. In fact, after a subscription, you can also ask for a refund. ProtonVPN offers a 30-day money-back guarantee. If you're unhappy with their services, message them, and you'll get a refund. But, if you have bought the subscription through bitcoins, it isn't easy to get your money back.
Poor Customer Support & No Live Chat Feature
Customer support is a business strategy that plays a vital role in attracting the customer base. Almost every VPN has knowledgeable customer support and a 24/7 live chat option that's always ready to assist the users. But, when it comes to ProtonVPN has poor customer support. Moreover, the VPN provider doesn't offer a live chat feature. There is no one to assist the users instantly, and they have no option left other than waiting. It is something annoying and frustrating.
You can contact the customer support team by email. But it's not necessary that you can receive a reply soon. I tried to get them as I was facing an issue connecting to Netflix servers. I was highly disappointed that even after 48 hours of waiting, I didn't receive a response. Although the website has a FAQ section, it has all the necessary and relevant information about manual guides. But, sometimes, some technical issues need to be resolved soon. It is only possible when you have a live chat option, regardless of the time.
FAQs
Is ProtonVPN compatible with major devices and platforms?
Gladly, ProtonVPN is compatible with all major devices and platforms. It includes Android, iOS, macOS, Windows, and Linux. It also offers apps for these devices, but you need to configure them manually if you use them.
Are all the apps user-friendly and offer the same security features?
All of these apps are simple and user-friendly. Everything is quite clear, but it takes a few seconds to load. It is a drawback when compared with some best VPN apps. Another drawback of ProtonVPN's app is that not all apps have the same security features and protocols. After analyzing the apps, the Windows app is the best in all regards.
Windows: It uses the OpenVPN and IKEv2 protocol and has a kill switch and split tunnelling feature.
Android: It uses both OpenVPN and IKEv2 and has a split tunnelling feature. But the Android apps don't have a kill switch.
Mac OS: As compared to other apps, macOS apps are not much reliable. It uses only the IKEv2 protocol and has a kill switch. It lacks a split tunnelling feature.
iOS: Again, the apps are not very impressive. They only use both OpenVPN and IKEv2 protocols and lack a kill switch and a split tunnelling feature.
How many servers does ProtonVPN have?
ProtonVPN has a small server network. It has 1,077 servers in 54 different countries. You can check their website; it has a list of all servers. Only if you have a plus or visionary subscription plan, then can you access all the servers.
Does it offer a refund policy?
Yes, it offers a 30-days money-back guarantee.
Rating
From our ProtonVPN review, I rate ProtonVPN 4/5. Although it provides an excellent level of anonymity and security to the users, the speeds are slow. Also, it's not recommended for streaming, playing online games, or even bypassing censorship.
Do I Recommend ProtonVPN to Others?
If you're looking for a VPN for only privacy and anonymity, then I would recommend ProtonVPN. Otherwise, I won't.