Five Best VPN for Romania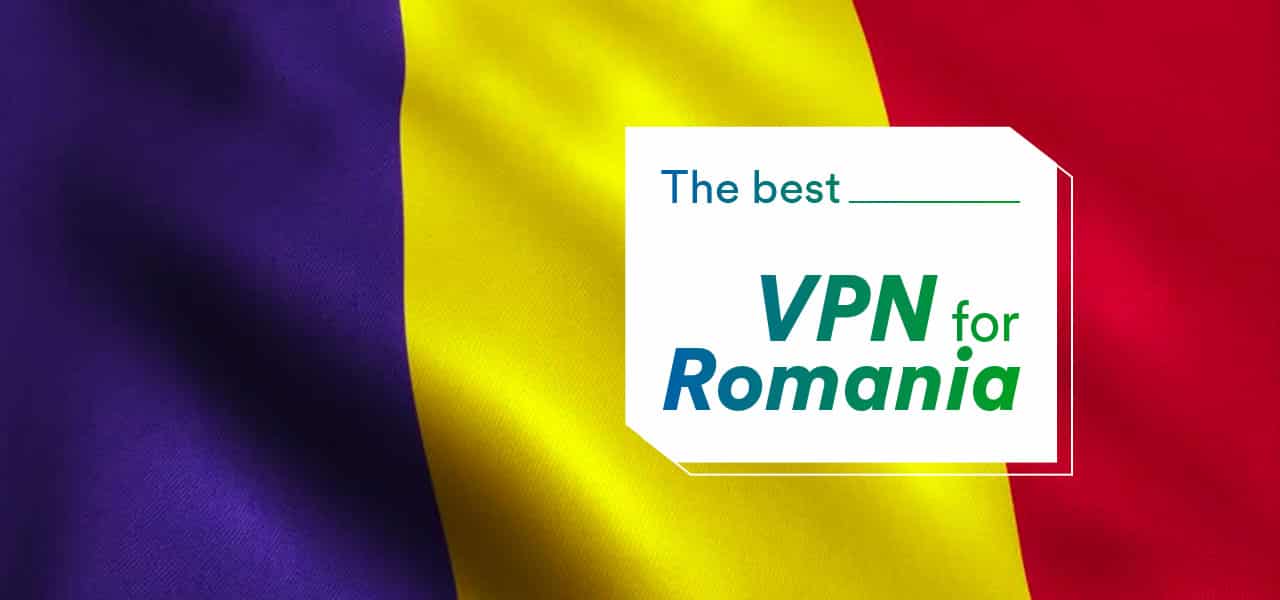 If you're in Romania, then you need to use the best VPN for Romania to access the blocked streaming libraries in your country. This article informs readers about the best VPN for Romania, how to choose a VPN in Romania, and why there's a need to use it. If you want to know the answers to these questions, stick with us until the end. Romania is among one the European countries that exercise great online freedom.
The government supports the individual right of freedom to expression, and thus the users can speak freely on the web and access an unrestricted internet.  If you're in Romania, then again, you'll face limitations in the form of geo-blocked content on streaming devices or other websites that can limit your activities over the internet.
Also, cyber criminals are monitoring the users' activities to target them. It is one main reason for increased cases of data and privacy breaches. All these reasons led to encouragement in using the best VPN for Romania.  Before we recommend the best VPN to use in Romania, let's first overview Romania's data retention laws. So, let's begin with it.
Data Retention Laws in Romania
Romania doesn't follow any mandatory data retention laws. But being an EU member state, the country is bound to follow the data retention directives as followed by the European Union. After receiving many complaints about the internet's misapplication, the European Union decided to impose comprehensive data retention directives in all EU member states.
These directives were implemented on every citizen of every country. These laws came into effect in 2006 and violate the individual right to internet privacy. Under these directives, the service providers and the telecom companies can store user data for six months to two years.
The Romanian Constitutional Court found that the enforced data retention laws breached Romania's constitutional provisions, and thus, these directives were declared unconstitutional. The national act that executes the data retention rules violated obligations that protect freedom of speech, the privacy of communication, and the right to intimate personal life.
The Role of the European Commission
In 2011, the European Commission asked the Romanian government to draft a new bill. The bill transfers the directive and issues a reasoned opinion under Article 258 of the European Union's Functioning Treaty.
The treaty states that if any member state failed to fulfill an obligation, it should provide a reasoned opinion on the matter after allowing the concerned state to submit its observation. But if the state doesn't follow the opinion within the commission's period, the matter may come to the Court of Justice of the European Union. Later, new legislation was drafted.
The Romanian Senate, media houses, and the Romanian Data Protection Authority rejected it. They believe that the new legislation was unclear. Also, the civil society group didn't support it. The Romanian government also rejected sponsoring the proposed set of rules.
Only the Minister of European Affairs supported the drafted law and faced criticism, but all eyes were on the European Court of Justice, who had the right to accept it or reject it. In May 2012, the proposed legislation got accepted in Parliament with 197 votes. Three hundred twenty-two Parliament members didn't take part in the voting process, while 18 opposed them. In 2013, the European Commission abolished the violation procedure that was open in 2011. In 2014 again, these laws were declared unconstitutional by the Constitutional Court of Romania.
Why Use a VPN in Romania?
Internet freedom in Romania remains under the grey shadow. The country follows mandatory EU data retention laws, and thus, you need to use a VPN to protect your digital privacy. You won't get caught using a VPN for Romania because the registered VPN companies do not abide by the mandatory data retention laws.  In 2015, the government restricted gambling sites and introduced a new phase of internet censorship in Romania.
The social activist criticized these restrictions as it opens new room for online surveillance. A VPN can always help you in accessing any blocked site. It assigns you a new IP address and changes your virtual location so you can easily bypass the censorship filters and access the restricted sites with complete anonymity.
If you want to download the torrent file, then a VPN can mask your identity and secures your torrenting experience. As a whole, using a VPN in case of no restrictions is not wrong in any way. Everyone should be responsible for protecting their online privacy, and using a VPN is the best way of doing it.
How to Choose the Right VPN to Use in Romania?
By now, you'd have a better idea that you can't use a VPN right away. To make a VPN work effectively in Romania, you need to consider some essential factors. To use a VPN for  Romania, make sure that the VPN you choose comprises the following basic elements.
Unlimited Bandwidth
When choosing the right VPN for Romania, make sure that it offers unlimited bandwidth. A VPN that doesn't come with a data cap means that it doesn't limit your data usage, affecting your web browsing, streaming, and torrenting experience.
Server Size
Another essential factor that you can't ignore while choosing the best VPN for Romania is the server size. By server size, it means in how many countries the VPN server network is spread. Always select a VPN with an extensive server network because it makes the connection process fast. Also, it allows you to connect to more blocked libraries, gaming servers, and native browsing experiences.
Robust Encryption
The best VPN is the one that uses the industry's highest encryption data to secure your data traffic. The VPN you select must use AES-256-bit encryption standard, OpenVPN UDP/TCP protocol for security, and L2TP protocol for fast speed.
Advanced Security Features
Besides encryption, another vital factor is the advanced security features that increase your online security. Ensure the VPN has an impressive kill switch feature that safeguards your IP address when the VPN connection gets dropped. Also, a VPN should have a port forwarding feature, double VPN, and protect against VPN leaks.
Speed
No matter if you want to access the geo-blocked content or want to secure your browsing experience, you'll be needing a VPN that comes with fast speed. Use a VPN that provides quick and consistent speed so you can enjoy a flawless browsing and streaming experience.
Streaming Abilities
If you want to access various blocked content in Romania, the VPN you select must be compatible with most streaming platforms and local TV channels. The VPN should have anti-VPN technologies that bypass the restriction filters and allow you to watch unlimited streaming content from Netflix, BBC iPlayer, Disney Plus, Hulu, and others.
How to Use a VPN for Romanian?
Once you've chosen the best VPN to use in Romania, the next step is installing and starting using it. For the majority of people, establishing a VPN is an uphill task. But it isn't really if you follow the correct steps. The following are the steps to use the best VPN for Romania. Make sure you don't skip any steps:
Select any best VPN for Romania from the list mentioned above and subscribe to it. For Romania, we're choosing NordVPN.
Download and install the VPN app on your device.
Follow the installation steps that appear on your screen. Once you're done with these steps, open the VPN app and log in to your VPN account.
Pick up a server of your choice and tap to connect.
You're now connected on a VPN for Romania. You can now access the restricted, blocked content, download torrent files, and increase your online privacy by keeping your activities anonymous.
Can You Use a Free VPN for Romania?
The majority of the users find free VPN service providers tempting as they don't cost them money. You can use free VPN providers in Romania, but we won't recommend it to anyone.
The free service providers don't encrypt the data traffic and hence fail to increase their online security. Another factor that makes free VPNs vulnerable is that they keep user data logs. It includes their IP address, browsing history, connection timestamp, location, and more.
The collected information is then sold to third parties to earn money. It is one reason why most users see many advertisements while they browse the internet. It brings great frustration and annoyance while you are streaming on Netflix or playing online games.  Moreover, the free service providers come with a speed limit.
They have a limited monthly bandwidth which is less and not enough for streaming, torrenting, and online games. These services are not reliable because they don't offer security features like a premium VPN; hence, if you want to secure yourself while being online and invest in a reputable premium service provider if privacy matters to you.
Final Thoughts
By now, you know about the best VPN for Romania. Our recommended VPNs give the best performance in Romania. We suggest you use any one of them and secure your web browsing experience.