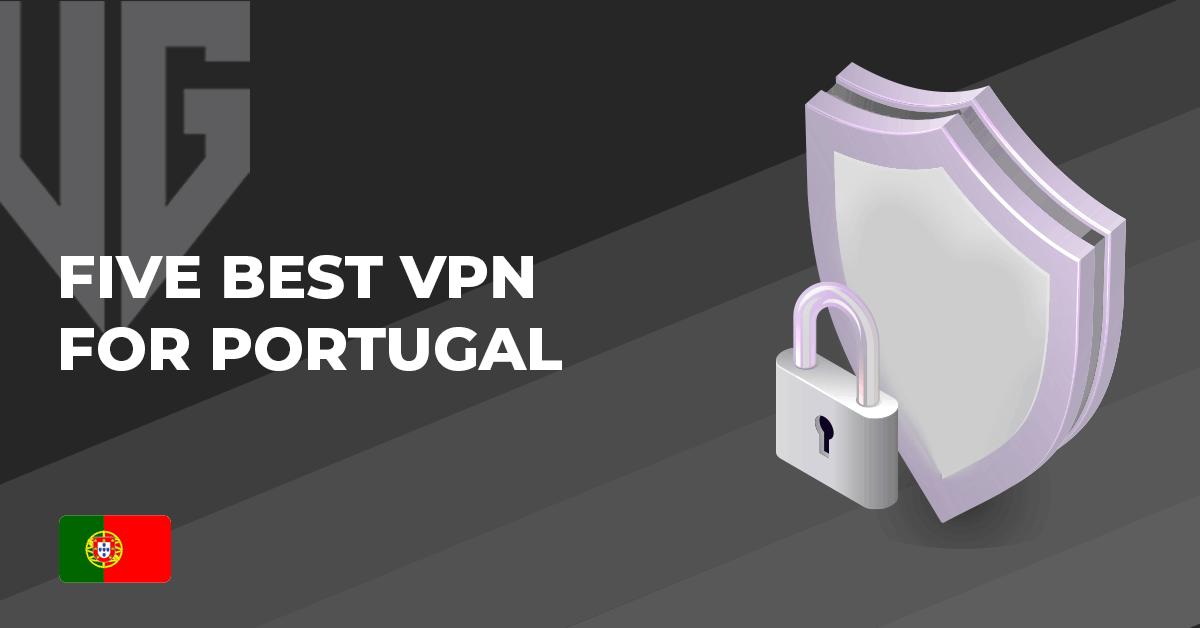 This article informs the reader about the best VPN for Portugal. If you live there or visit the place for holidays or work purposes, don't forget to use a VPN. Before recommending you the best VPN for Portugal, we tested several VPNs and then came up with the five best ones. So, if you want to get more knowledge about it, then jump into this article. Privacy has become one of the most significant concerns of this modern age. Nothing is more important to us than digital privacy.
Advance Technologies
The hackers now use advanced technologies and tactics to trick the users and get hold of their valuable data. The recent Avast survey about Fleecewear apps is the perfect example of how scammers take much money from netizens. Now, users are aware of protecting their online data and privacy. The best way of doing it is to use a reliable VPN. Using a VPN means that your data traffic undergoes an encryption process, and it also hides your actual IP address. In this way, you remain anonymous on the web and strengthen your online security and privacy.
Portugal is among those countries that offer anonymity to their users and respect their right to freedom of expression. It is still suggested to use a VPN in Portugal to access geo-blocked content and prevent surveillance and data collection. To get more insight into the topic, read the remaining part of the article.
Internet Censorship in Portugal
Until 2017, the Portuguese government had an approach that favors the users to enjoy free access to the internet. Portugal's constitution protects free speech. It means that bloggers and journalists can speak their minds without any fear. There are no harsh restrictions on freedom of speech. But the country follows laws that prevent degrading ethnic or religious minorities. Also, the government is being restricted from interfering with the privacy issues among their families and homes. All this makes it clear that people in Portugal enjoy a significant level of online freedom. But, there is another side of the picture as well.
According to the Freedom in the World Report for 2020, the country scored 96/100. But, the internet in Portugal is somehow restricted. Portugal abides by the European Union's net neutrality laws. They banned users from accessing any torrenting sites because of severe copyright violations. It shows that Portugal doesn't allow complete internet freedom to their citizens. The global pandemic has also regulated the surveillance laws in Portugal. Reports reveal that from February 2021, the state has the right to control the citizens' internet access. It was decided to prevent network congestion and secure the state's sensitive services data. It is one main reason why users fail to access streaming platforms like Netflix and YouTube.
Are Any Blocked Sites in Portugal?
In 2015, the Portuguese court ordered the ISPs worldwide to block the most famous torrenting site, The Pirate Bay, and its proxies. It was the first event in the history of the country that a website faces being banned. A few months later, again, the Ministry of Culture announced to block other websites that infringe the copyrights or promote any illegal gambling.
European Union Net Neutrality Protection
In 2015, the European Union passed a set of rules for all member states, including Portugal. Under these laws, each state must protect the individual right to unrestricted internet. But, it faced significant criticism as there were many loopholes that the companies can misuse. The individual nations have the right to strengthen their net neutrality laws, and countries like Estonia and Netherlands have done it. In 2018, Portugal's national communication regulator asked the country's three leading ISPs to amend their pricing models within 40 days. They do so they come by the EU's net neutrality laws.
So, as a whole, Portugal doesn't have the same online surveillance level as in France, UK, or Italy. It is still essential to use the best VPN for Portugal to secure their online browsing experience.
Why Use a VPN in Portugal?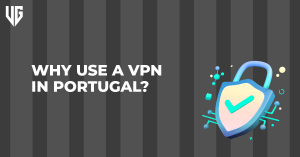 Portugal is an open country when it comes to accessing the internet. No matter how much leverage you have for the internet, it is always helpful to use a VPN and enhance your digital privacy. If you are in Portugal, then you should use a VPN for the following mentioned reasons:
As mentioned before, torrenting sites are banned in Portugal. If anyone attempts to connect to any torrent site, they received an error message displaying that the service isn't available in your region. Here a VPN comes into play. You can use a VPN to download torrent files anonymously. The best VPN for Portugal protects your IP address from getting exposed while you torrent. Also, it ensures that your entire torrenting experience remains secure and anonymous.
A VPN allows you to circumvent censorship and access the geo-blocked streaming content and services. The best VPN for Portugal is an excellent choice for accessing the content from Netflix, Amazon Prime, YouTube, BBC iPlayer, and Hulu within and outside Portugal.
You can enhance your online security and privacy. A VPN hides your actual IP address and replaces it with the temporary IP address. It also changes your virtual location, and as a result, your ISP, governmental surveillance agency, or any other snooping eyes can't see your online activities. You can enjoy a safe and secure web browsing experience.
A VPN is the best solution to bypass ISP throttling. The best VPN provides you fast connection speed that makes your web browsing, streaming, and torrenting experience worth amazing. If your ISP notices that you are consuming excessive bandwidth, they start throttling your connection without your knowledge. The slow internet speed results in great annoyance, thus preventing it from using a reliable VPN provider.
A VPN allows you to make hotel reservations, shopping from various e-commerce platforms like Alibaba, Amazon, Shopify at a discounted price.
How to Select the Best VPN for Portugal?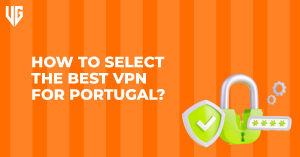 Choosing the best VPN for Portugal is an in-depth research process. You need to examine some essential factors while selecting the VPN you want to use in Portugal. To make your work a bit easy, we've short-listed the determinants; let's review them one by one.
Number of Servers
Always choose a VPN that provides you a Portugal's IP address. It is crucial as without Portugal's IP address; you can't access the Portuguese content. To have a Portuguese IP address, your VPN should have a server in most of the countries. It makes the connection process easy and allows you to access your desired content from other foreign lands without any restrictions.
Compatibility
Using a VPN that's compatible with a wide range of devices and operating systems is yet another feature you shouldn't neglect. A VPN that's compatible with most devices and OS means that the VPN won't restrict you from using the VPN on any device. Ensure that the VPN you select works on Android, iOS, Mac, Windows, and Linux.
Logging Policy
Another vital feature to look at in a VPN is the service provider's logging policy. The best VPN for Portugal is one that doesn't store any user information or data. Read the privacy policy of the VPN and make sure the company follows a strict no-log policy. If your VPN stores your log, it can put you in great trouble, so be cautious.
Fast Connection Speed
As mentioned earlier, you need to use a VPN in Portugal to increase your internet speed. When you choose a VPN, make sure that it doesn't slow down your connection consistently. It must offer fast, consistent, and reliable speed across all the servers with the least connection lags and buffering.
Security Features
Another vital factor that you must consider while choosing the best VPN is its security features. Ensure that the VPN comes with a variety of advanced security features that boost your security level. The VPN offers AES-256-bit encryption, a secure encryption protocol, a kill switch, VPN leak protection, and a port forwarding feature for torrenting.
How to Use a VPN in Portugal?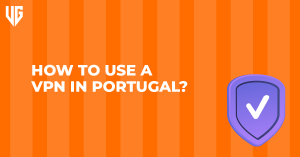 If you want to benefit from a Portuguese IP address, you need to use the best VPN for Portugal. Setting a VPN in Portugal is simple and takes a few minutes. Below are the five steps for setting up the best VPN for Portugal:
Subscribe to a reliable VPN for Portugal as listed above.
Download and install the VPN app according to your device.
Open the VPN app and log in to your VPN account by entering relevant credentials.
Connect to a server of your choice from the list of servers given by the service provider.
Open a new web browser tab. Connect to any geo-restricted streaming site if you are in Portugal or the local Portuguese channel outside the country. You're now connected on a VPN and enjoy surfing the web as your wish.
Fastest VPN
Best VPN 2023
Free for 3 Months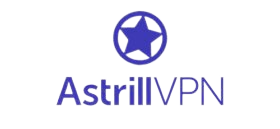 Fast, Secure, and Anonymous VPN
Works with popular platforms & Services
Try it for free for 30 days
Optimized for private & secure downloads
Chrome, firefox & Edge extensions
No web logs & no IP/DNS Address Leaks
Available on :

Final Thoughts
Internet access in Portugal is somehow free and unrestricted. You can enjoy accessing the free and open internet, but considering the current cybersecurity situation, it has become mandatory to enhance your online security and privacy further. You can use the best VPN for Portugal to boost your digital privacy. We recommend you use one of the best VPN for Portugal and secure your browsing experience.