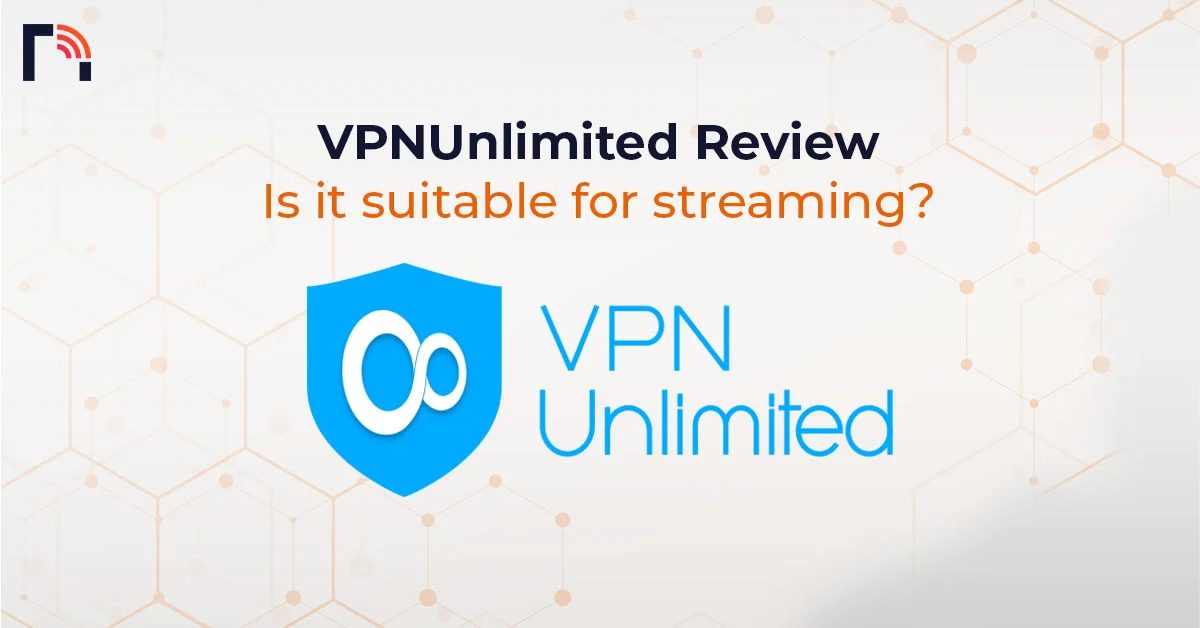 This small network VPN provider offering almost 500 servers doted around 80 locations seems alarmingly unreliable, specifically with its US-based 9, 5, and 12 eye jurisdiction. After looking around the internet regarding this VPN service, I came across mixed reviews, so I decided to run a few tests of my own and compile everything I found. As a TLDR, this table here sums up most of the features and information describing this VPN service:
| | |
| --- | --- |
| Features | Descriptions |
| Number of servers | Has a small network of 500+ servers in more than 80+ locations |
| Log Policy | There is a strict no-logs policy. |
| Streaming | Unblocks US Netflix, Hulu, Amazon Prime, iPlayer, and Disney+, HBO through some servers. |
| Torrenting | Allows fast, speedy, and secure torrenting through dedicated P2P servers and encryption protocols |
| Compatible operating systems | It works on Windows, Linux, Android, iOs, and Mac. |
| Browser Extensions | Available for Chrome, Firefox, and Opera |
| Simultaneous Connections | Simultaneous connections for up to 10 or more devices |
| VPN Protocols | Uses secure OpenVPN, L2TP, IKEv2, Wire Guard, and KeepSolid's Wise protocol. |
| Pricing | Costs 7.99 USD per month |
| Payment Methods | Along with the conventional payment method of credit/ debit cards, it allows secure online and crypto payments. |
Along with the above-mentioned conventional features, VPNUnlimited gains popularity through several other remarkable features it offers.
Speed Testing
A slow internet connection is nothing short of frustrating. Hence, speed testing is one of the first things to look for in a VPN. to gain reliable results during speed tests; the best way consists of connecting to various servers several times a day and checking speeds through different tests. I was satisfied with what this VPN offered when I went ahead with this test. There was only a 5-6% reduction in speeds compared to the non-VPN connection, specifically with the US-based servers.
We only saw a slight decrease in speeds when connected to the UK-based servers and the servers based in Malaysia. Moreover, when we checked rates by clicking through various protocols, we got satisfactory results too. Apart from facing a slight lag in their Wire Guard protocol, all the other VPN protocols provided a speedy connection.
Is it suitable for streaming?
Since the world has gotten amidst this global pandemic, streaming sites have gained a larger audience than ever. Amidst this, gaining unrestricted access to movies and TV show libraries is an absolute delight. Unfortunately, geo-blocking at Hulu, Netflix, Disney+, Dazn, and iPlayer seems the ultimate show stopper.
Over the past few years, most VPNs have also been unable to get past this strong geo-blocking shield. Therefore, we decided to tread those uncharted territories through VPNUnlimited, and the outcome was a pleasant surprise.
Netflix Streaming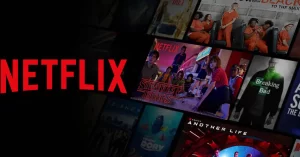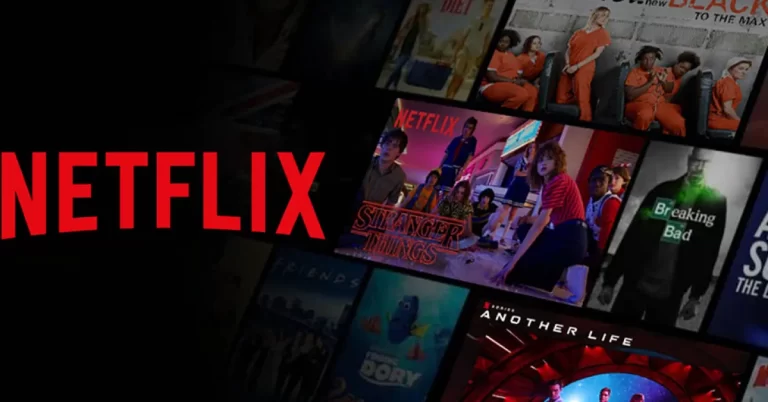 Since Netflix put up its infamous geo-block in 2016, only roughly 65% of VPN providers have been able to bypass it. Luckily, VPNUnlimited has also made it to that list and has a few US and Canadian servers unblocking Netflix. Apart from that, if any specific US server that Netflix has blocked, VPNUnlimited can help users access that through the Smart DNS feature. Moreover, the streaming speed was relatively good, with little or no buffer time, and the video quality remained superior.
BBC iPlayer Streaming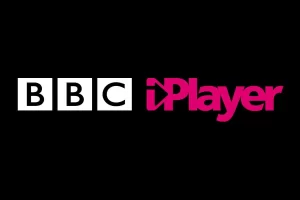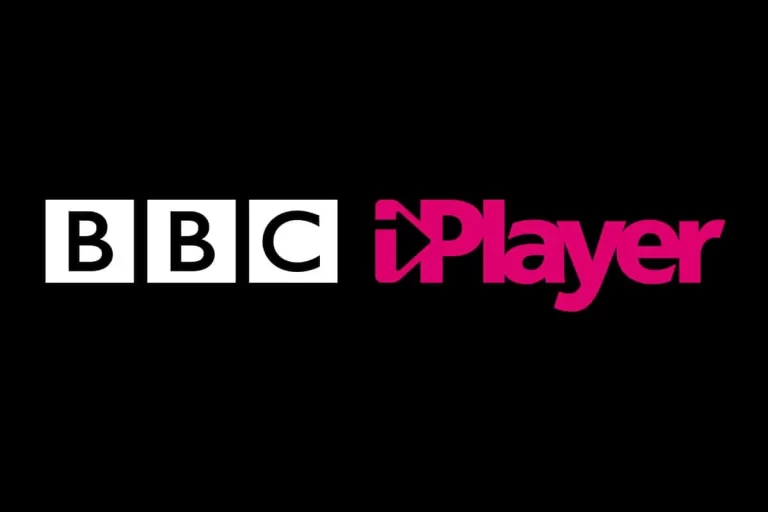 Streaming the BBC iPlayer outside of the British Isles remains another nuisance along with Netflix due to the Geo-block by this streaming site. However, VPNUnlimited promises to get past this issue through a few simple and easy steps. To stream BBC iPlayer outside of the British Isles, you only need to launch the VPNUnlimited application > connect to the streaming BBC iPlayer server> create the UK account for iPlayer.
While creating the UK account for iPlayer, it is crucial to put in the provided postcodes by VPNUnlimited on their official website. With these steps in place, you can move forward to streaming your desired show or channel. If VPNUnlimited gets blocked by one of the many BBCiPlayer servers, users can still access the streaming site through Smart DNS. This is not a securer option as it doesn't provide online anonymity; however, it does help bypass geo-blocking.
Disney Plus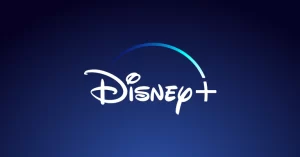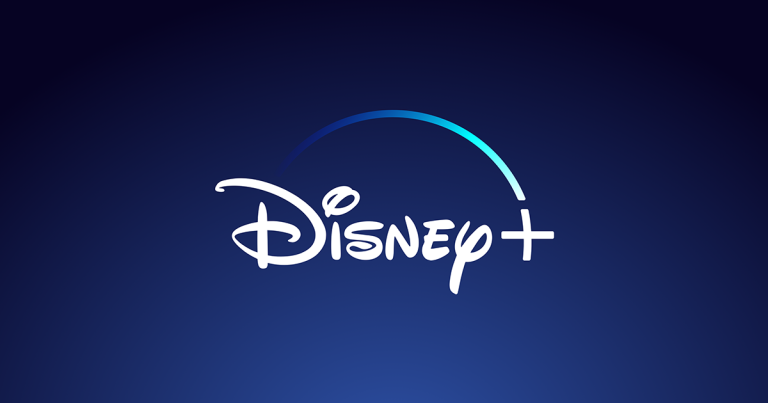 DisneyPlus is available only for a few selected countries, so using it while travelling can be a proven hassle. However, with VPNUnlimited, I found various US servers working exceptionally well with it. If I came across any server that was blocked, I tried using it after activating Smart DNS, and I smoothly bypassed the geo-block.
Amazon Prime, HBO, Hulu, HotStar Streaming
On its official website, KeepSolid claims that VPNUnlimited works unexceptionally well with Amazon Prime, HBO, Hulu, and HotStar. I tried to use each service through various servers, and it was satisfying to see each service working well. In case of any geo-blocking that I came across, I used Smart DNS, which helped me bypass it smoothly. Apart from that, VPNUnlimited also offers smooth streaming with good speeds and little buffering.
VPNUnlimited for Torrenting?
VPNs are used for several reasons apart from gaining online anonymity, such that:
Accessing public WiFi networks securely while travelling

Torrenting without having to face legal charges
Torrenting is something most users coming from strict and heavily censored countries need. After all, who would like to pay hefty fines just for getting their hands on their favourite book, movies, TV show, Music, or even a video game? However, unlike every other VPN provider, VPNUnlimited is somewhat against torrenting. In one of its FAQs on site, there is a grumpy statement frowning upon torrenting itself.
I further looked at their recommended torrenting page. However, they have generously allowed legal torrents for which, although they don't offer P2P servers, there is a Socks5 proxy available, which supports torrenting.
Is Keep Solid VPNUnlimited Really "PRIVATE"?
When it comes to the privacy provided by a VPN provider, there are a few specific things that should starkly remain into consideration, such as:
Jurisdiction

Logging Policy

Encryption protocols

Specific privacy features it offers
While looking at these privacy aspects of VPNUnlimited, here is what I came across
2. Jurisdiction
Keep Solid VPNUnlimited is a US-based VPN provider, a country which is one of the infamous 5/9/14 eyes surveillance countries. These countries are bound by a surveillance alliance and demand strict monitoring of information. This is probably one significant drawback in terms of privacy that we have come across. Since it is based in the US, it is possible that it might be a sneaky collector of information or might keep some logs. We, therefore, delved into its logging policy.
3. Logging Policy
For VPN service rooting in one of the infamous 5/9/14 eyes countries, Keep Solid VPNUnlimited offers unexceptional privacy and security. It promises a fairly strict log policy upfront. However, a deeper delve into their privacy policy threw the company into a "shady" light. Despite being completely "log-free," their privacy policy reveals a small amount of general information they collect once a user logs into the KeepSolid app or visits the website. This consists of:
Device name, code, and manufacturer

Preferred language by the user

Timezone

Connection time

Name of the WiFi network

Amount of traffic in each session with dates
It was also revealed that Keep Solid often stores the name of user accounts of the app's device. Albeit this is minor primarily information, it is still in the hands of a stranger, which is again an uncomfortable thought. The VPN network also stores IP addresses, which it holds after each session. Here again, the term "no logging of activity" seems somewhat misguiding since we can't be sure if the IP addresses are removed.
The only way we could have been sure of a complete no-log system is if they had a third-party log audit report to support their claims. Therefore, to further settle our minds on this matter, we searched the internet for any previous "privacy scandals" associated with it. After a thorough search, we couldn't find any dirt on them, so their No logs policy seems believable.
4. What Encryption Protocols do they offer?
VPNs ensure privacy through encryption protocols, and VPNUnlimited protects user privacy through secure and robust VPN protocols. It uses the OpenVPN protocol, one of the most powerful VPN protocols. OpenVPN protects user privacy through the strongest AES-256-bit encryption cypher, which offers industry-level protection.
However, suppose users feel the need to use any other VPN protocol. In that case, VPNUnlimited allows users to manually change to any desirable protocols such as IKEv2, L2TP, KeepSolid Wise TCP/UDP, IPSec, or WireGuard.
Open VPN Protocol
After OpenVPN, the IKEv2 protocol is a common preference. This VPN protocol is designed to handle the SA attribute by encrypting the two enjoined network entities through one symmetric encryption key. This encryption key remains dedicated to encrypting and decrypting all the information passing through the enjoined network entities: the VPN and client.
IKEv2 Protocol
The IKEv2 is considered secure as it supports all IPSec's latest encryption algorithms, including AES, which is the strongest. It is ideal for users requiring a relatively fast connection. Additionally, it is easy to set up and good at re-establishing relations in case of network interruptions.
KeepSolid Wise UDP and TCP Protocol
VPNUnlimited also comes with its own KeepSolid Wise UDP and TCP protocols, a scrambled but secure version of the OpenVPN protocol. KeepSolid Wise is further developed with the latest Stealth technology that helps bypass VPN blocks in schools, offices, and strictly censored countries.
KeepSolid Wise is available for use across platforms, whether Android or Windows. iOS. macOS and Linux. Along with KeepSolid Wise, another secure VPN protocol offered by VPNUNlimited is WireGuard.
Wire Guard Protocol
WireGuard is a relatively new VN protocol that was first developed and later released by Linux. It is now available across platforms and promises to bypass even the securest IPsec and OpenVPN protocols in terms of security. For encryption, it uses advanced cryptographic primitives such as:
HKDF for key derivation

ChaCha20 for symmetric encryption

SipHash24 for hackable keys

BLAK2s dor hashing and keyed hashing

Curve25519 for ECDH
These cryptographic measures are known for the privacy and security they offer. The use of such state-of-the-art cryptography and its background association with Linux vouches for the protection provided by WireGuard. Even in KeepSolid VPNUnlimted, it is considered one of the most secure VPN protocols despite being in the beta phase.
Other security features
VPNUnlimted offers several security features that help maintain users' online privacy and anonymity, such as:
Kill Switch Protection
No matter how stable a VPN connection is, drops in network connectivity are a regular part of being online. This is specifically an issue with unstable internet connections. If you have a WiFi connection that regularly keeps dropping and connecting, your VPN connection will remain unstable. At times even the shortest possible disruption can reveal personally identifiable information for strangers to exploit. Whatever the reason, with instability, there is one main concern. Who is protecting online data when the VPN is not connected?
To protect users from privacy issues, VPNUnlimited offers Kill Switch protection. This feature automatically turns off the internet connection if there are disruptions in the VPN network. Without KillSwitch protection, users might browse the internet, unaware that the VPN no longer protects them. This feature remains crucial for every privacy-conscious person online, including journalists, politicians, or ordinary users living under heavy censorship.
VPNUnlimited has an actively working kill switch on the Windows version of their application. For macOS and iOS, the kill switch works only with IKEv2 protocols, while for Androids, it is only available for Android 8.0 or higher.
Mailbox security
Our inbox is one of the most secret compartments- a messenger service or our email ID. Since there are a plethora of memories in pictures and other personal information, email security remains crucial to online privacy. VPNUnlimited allows this unhindered access to privacy through "personal VPN Server" or "Personal Static IP." It allows users to have a personal dedicated IP address that is tied to their Email account. However, this is a premium service and requires separate subscriptions.
Multi-Protocol VPN
As depicted by its name, Multi-protocol VPN is a VPN service that allows users to choose from more than one VPN protocol. Admittedly a single protocol VPN does the job; however, using a Multiple-Protocol VPN allows users flexibility in their options and added security. Additionally, having a MultipleProtocol VPN helps prevent accidental VPN blocking. As each protocol uses separate ports to access a network, these posts get blocked by network administrators to avoid dangers. In such a case, with Multiple-Protocol VPN, users can easily switch protocols on the go.
Malware Detection
Along with providing privacy and anonymity, VPNUnlimited further provides online protection too. For this, it comes with a particular DNS Firewall designed to intercept DNS resolution for identified malicious websites and thus protects your device from malware infection. Moreover, this DNS Firewall also helps block sites with annoying ad pop-ups or undesirable content. Users can also create a custom blocklist to block any website they want.
App Exceptions feature
This feature is quite like the split tunnelling feature available in various other VPN networks. With split tunnelling, users can exclude any application they like from the VPN network. However, this feature is only currently available for the VPNUnlimited Android application. Users who wish to use it can find it on the "settings" screen.
Costs and Payment Methods
KeepSolid offers a total of five payment plans for anyone who might be interested in buying it, which are as follows:
MonoDefence Payment Plans
$10.99/month, which includes a Passwarden subscription

$69.99/yearly, which includes a Paswarden subscription
Other Payment Plans
$9.99/month

$59.99/year

$199.99, which is a lifetime plan
All these plans allow a total of 5 device connections. Users can also upgrade these available device slots and add five more for a year at $7.50/month.
Payment Methods
Buyers have several options for carrying out payments, such as credit cards, online payment options, PayPal, and Bitpay. Amongst these, the most secure form of payment is BitPay for anyone unwilling to disclose any form of identity whatsoever. KeepSolid offers a 10% discount for anyone willing to make payments through PayPal. It is also worth noting that payments through PayPal and credit cards automatically renew. Users will have to cut off auto-renewal manually to stop that from occurring.
Free Trial
VPNUnlimited offers a 30-day money-back guarantee for anyone who wants to stop using their services. After subscription, customers can ask for returns, which the team carries out smoothly without any hassles or annoying questions. However, this payment return is only possible through PayPal and a Credit card or debit card. If anyone decides to pay through BitPay, the return wouldn't be possible as transactions are anonymous.
Customer Service
VPNUnlmimted offers 24/7 live chat support, which is fast and responsive. I decided to give it a fair try out of curiosity, and I was surprised by how quickly and politely they responded to my queries. Since it was a mere trial, I stuck to asking basic questions. At first, I received the reply no through their dedicated live chat support chatbox, but I submitted it on the email. I went in asking for their support for streaming Disney plus, and to my surprise, within 20 mins, I was pinged with an answer in my inbox. I further gave the little chat box on their official website a try to see if they responded well, and again I was surprised to receive a quick response within seconds.
FAQ
Is VPNUnlimited any good?
I found VPNUnlimited working unexceptionally well, whether in terms of privacy and security or streaming. The speeds are relatively decent, and the customer service is fast and responsive. The only drawback is the unavailability of dedicated P2P support. Moreover, the logging policy also seemed a bit concerning; however, since they have had an immaculate record so far, and there are no incidents of information leaks or privacy leaks, it all seems satisfying.
One thing that can alleviate its privacy status is the third-party no logs audit that various VPNs such as Surfshark, ExpressVPN, and NordVPN offer, proving how secure a VPN is.
Is VPNUnlimited free?
VPN Unlimited is not free and offers five different pricing plans for anyone to use. Free VPNs are programs that are known to provide no privacy and security. After all, why would anyone do that for free when information is worth a lot of money when people sell it online?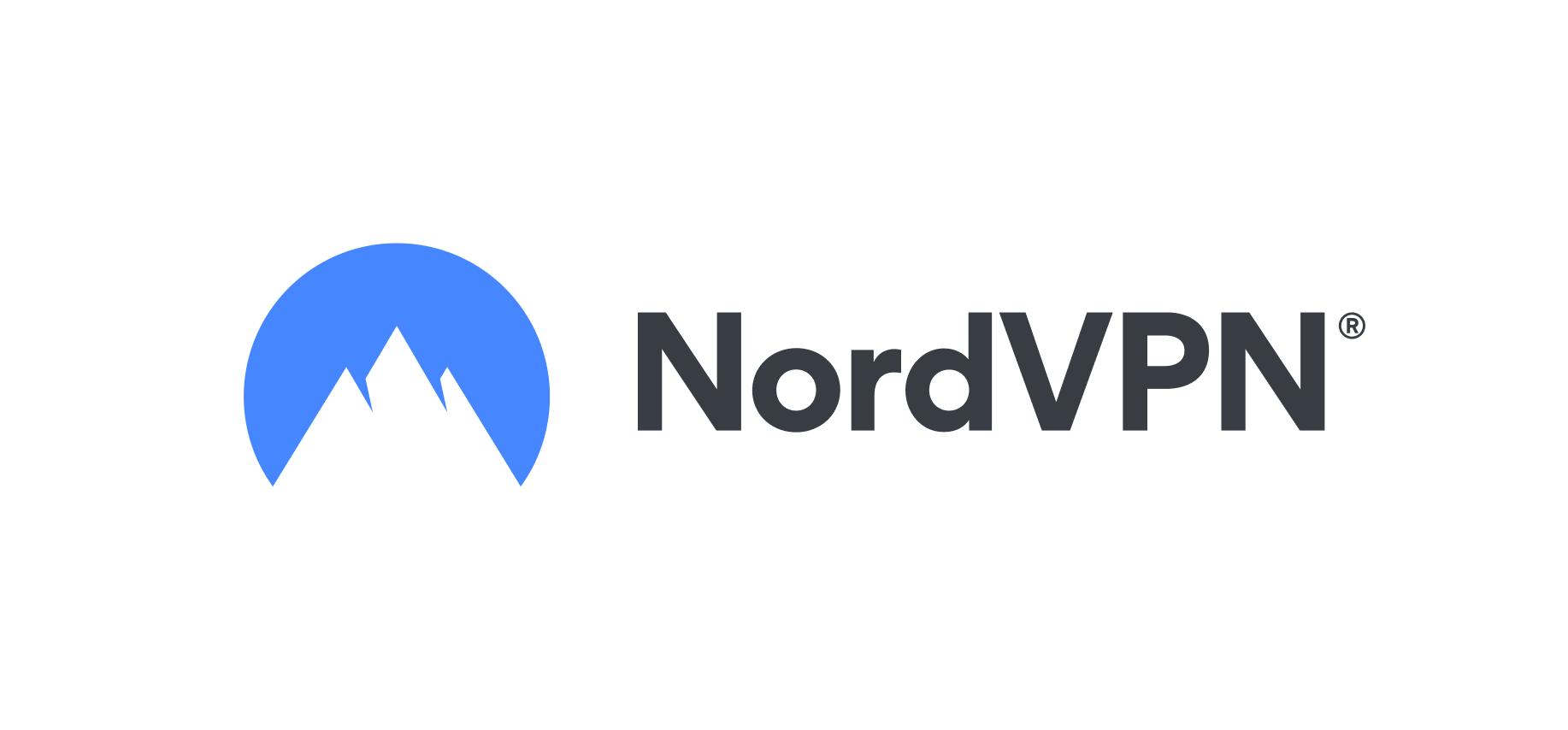 The cheapest top VPN
Streams Netflix, Amazon Prime Video & more
Very fast speeds across its server network
Zero-Logs and no IP or DNS leaks
Supports torrenting on most servers
Cheaper than other top VPNs
Available on :

conclusion
All in all, I found VPNUnlimired to be an outstanding VPN service. However, their pricing is a bit high. In terms of privacy and security, their service is satisfactory. All they need is a third-party VPN log audit report and torrenting support, which would make this VPN service even better.