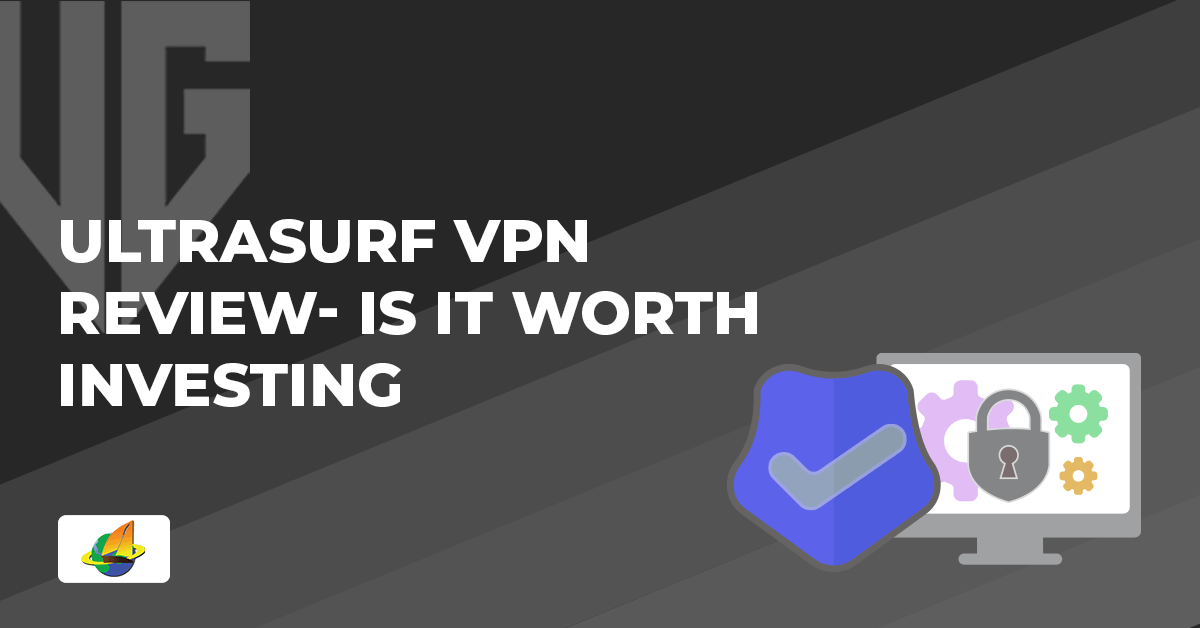 There are several kinds of VPN providers, both free and premium, which we don't know. One such free VPN is the UltraSurf VPN. UltraSurf has been in the VPN industry since 2002, but it didn't manage to make a good name and reputation among the users. We performed in-depth research on this VPN but didn't gather much information. We compiled the information we obtained in this UltraSurf VPN review form. So, let's begin with the UltraSurf VPN review.
General Overview
Unlike many other service providers, the VPN is free and has no premium plan. You can start using the VPN but download the VPN app on your desired device immediately. Being a free VPN, it doesn't keep user logs per its website claim, but we can't trust them. Moreover, the customer support is not very impressive. The VPN provider doesn't have the live chat option. Also, it lacks the kill switch feature. However, the best point is that it works like a Proxy and allows you to surf the web anonymously. Now, let's dive into much detail about the UltraSurf VPN review.
Pros & Cons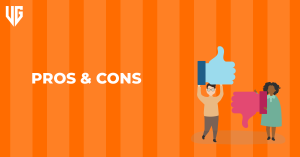 The following mentioned below are the pros and cons of using UltraSurf VPN:
Decent speeds as compared to other free VPNs
Unblocks Netflix
Easy to download and use
No-log policy
It lacks a kill switch
Compatible with Windows and Android
It doesn't work in China
Not good for Torrenting
Poor customer support
Allows only one device to connect at a time
Does It Offer Fast Speeds?
Despite being a free VPN, UltraSurf VPN provides fast speeds to the users. It is somehow surprising, but it does happen. We also tested the VPN to check the rates and were shocked that it provides fast speeds. Thus, if you are on a local journey or need immediate internet access, download the UltraSurf VPN. It won't be wrong to say that UltraSurf VPN is among the few free VPN providers that offer fast speed. You should try it out if you want to use it once for speed. Also, many people don't want to invest in a VPN to use UltraSurf VPN.
Does It Unblock Netflix?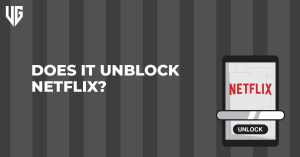 We tried to test this on our own, dig out some information from various online forums and concluded with mixed opinions. When we tested the VPN for accessing Netflix, it unblocks the streaming service, but we experienced connection lags, and the video quality was not high resolution. However, people on the online forums make the shocking revelation that their Netflix experience was excellent. And they're pretty satisfied with UltraSurf's performance with Netflix. They may have any nearby servers that allow a buffer-free connection.
Is It a Good Option For Torrenting?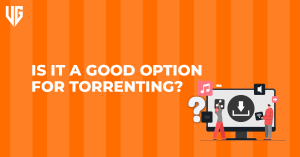 For torrenting and P2P file-sharing, you must use a VPN with robust security and privacy. The VPN must have advanced security boosting features and protection against VPN leaks. Unfortunately, the UltraSurf VPN lacks these features. Since it is a free VPN, we can't assure you that it won't involve leaking your data. Moreover, the VPN server should have dedicated P2P servers for torrenting, which UltraSurf doesn't have. All these things make it the worst choice for torrenting.
Does It Work In China?
No, it doesn't function in China. The Great Wall of China follows strict censorship. They adopted every possible means to detect the VPN traffic and later banned their service within their region. Some top VPNs fail to work well in China, and we can't expect a free VPN like UltraSurf to do wonders. Thus, if you want to use a VPN in China, choose NordVPN, ExpressVPN, or SurfShark VPN.
Is UltraSurfVPN Safe to Use?
A free VPN can never be 100% safe and secure to use. It lacks basic encryption standards, robust encryption protocols, and advanced security features that enhance the user's security level. The same thing goes with UltraSurf VPN. It doesn't even have a kill switch, which means it won't protect you when your VPN connection goes down. Thus, if you want to use a free VPN that is much better in security, use TunnelBear or Windscribe VPN.
Does UltraSurf VPN Store User's Logs?
Their website claims that the VPN provider follows a no-log policy. There isn't any event in the past where the UltraSurf VPN name was highlighted in leaking user data. It is a good sign, but we have severe issues with it. A free VPN cannot be involved in storing users' logs. They make money by selling the collected user information to the third-parties and advertisement companies.
Moreover, a free VPN is vulnerable to malware and cyber-attacks. Since the security they provide is not high, it is easy for malicious agents to get into your network and compromise your data. Thus, be careful while using UltraSurf VPN.
UltraSurf VPN Review: Logging Policy
Does It Offer Excellent Customer Support?
The UltraSurf VPN has quite limited customer support options. It lacks a 24/7 live chat option. You have to use email support to get your issues resolved. Asking for help via email is time-consuming, and using a free VPN service will take some time. In other words, it means that with UltraSurf VPN, don't expect that you'll get an answer to your queries any time soon.
To confirm our doubts, we dropped an email to the UltraSurf VPN help centre, and after 48 hours, my query was not resolved. UltraSurf's email support is slow, and there's no guarantee that your problems will be listened to because you're not paying them for using their services. However, on their website, you can find installation and setup guides that can help you out. An FAQ section answers users' fundamental questions before using your service.
FAQS
Is it compatible with all major devices and platforms?
It is only compatible with Windows and Android.
How vast is its server network?
There is no such information regarding the UltraSurf server network.
Is it a free VPN?
Yes, it is a free VPN with no premium plan.
Is it easy to use?
Yes, you can download the desktop or Android app with a click and have no issues using it.
Rating
We'll rate the UltraSurf VPN 2.9/5 because it is a free VPN that is unreliable and vulnerable to users' online privacy and protection.
Do We Recommend UltraSurf VPN to Others?
After the UltraSurf VPN review, we won't recommend it to others. No matter how fast the speeds it provides, it can never compete with a premium VPN's performance. The security is average and unreliable; thus, you should consider using another VPN provider instead of UltraSurf.
Now let's begin with the Opera VPN review: