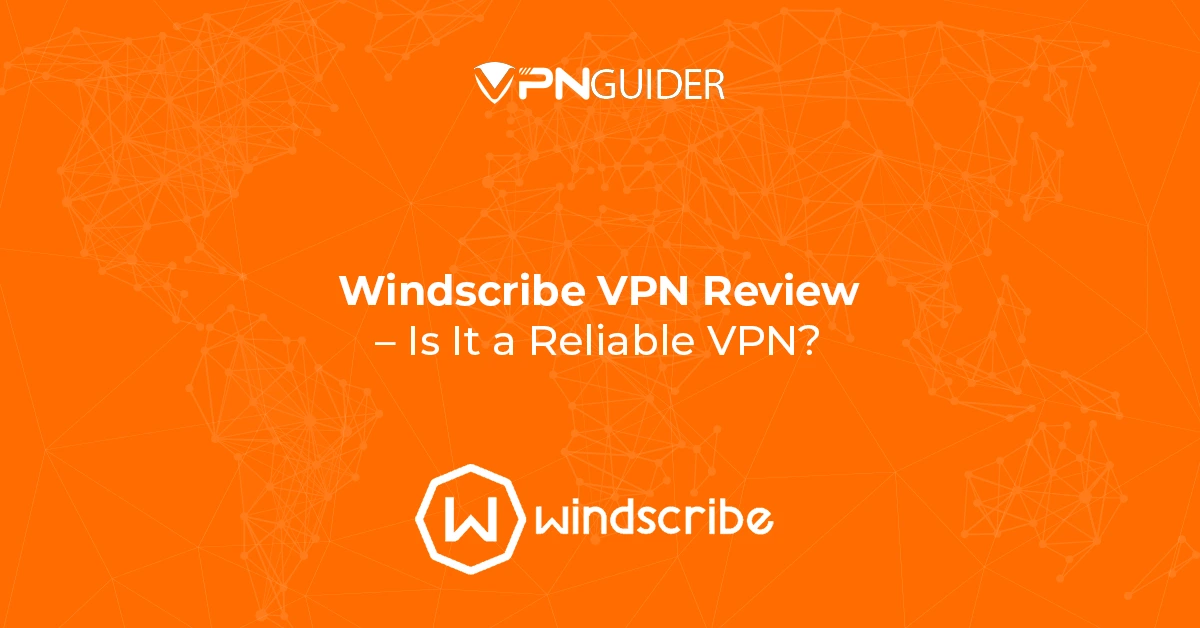 So, let's dive into the Windscribe VPN review. Windscribe is a Canada-based VPN that belongs to the five-eye jurisdiction. It comes in both free and pro versions and is one that's reliable to use. The paid versions are more secure and come with great features. It is an ideal option for torrenting, unblocking Netflix, and bypassing censorship. In this Windscribe VPN review, I will discuss everything I discovered while reviewing the Windscribe VPN.
Bandwidth with limited tools to access
While the free version only allows 10 G.B. of bandwidth with limited tools to access. Windscribe offers reliable security. The service provides built-in security features. It uses military-grade encryption and OpenVPN protocol for safeguarding users' data and online activities. Moreover, it provides a shady logging policy but no proof of the log audit. You can avail of all these hallmarks at quite a reasonable price.
This includes a double VPN feature, an ad, and a malware blocker. There are significant drawbacks which I discovered during the Windscribe VPN review. The customer support is also up to mark. Also, the speeds are a bit slow compared to the big names in the VPN industry. Windscribe VPN is a good option for anyone who has started using a VPN. Or someone who's looking to change their service provider. It's a general overview. Now, let's kick off with the Windscribe VPN review.
Pros & Cons of Windscribe VPN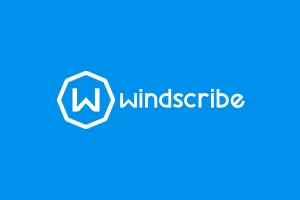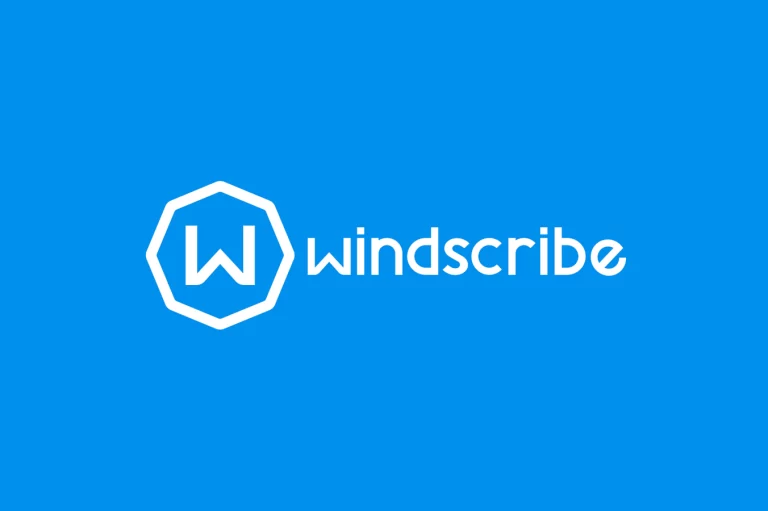 Mentioned below are the pros and cons of Windscribe VPN. I gathered these points after a general analysis.
Pros:
Advanced security boosting features

Available in both free and premium versions

Bypass censorship filters

Browser Extensions

Compatible on major devices and platforms.

It unlocks various Netflix libraries, Hulu, Amazon Prime Video, and YouTube.

It allows torrenting and P2P on the majority of the servers.

No data caps

No DNS, I.P., and WebRTC leaks.

Offers stealth mode

Safe and reliable to use

Unlimited bandwidth and simultaneous connections
Cons:
Belongs to five-eye jurisdiction

No log audit
Here's the Windscribe VPN review.
Does Windscribe VPN Offer Fast Speeds?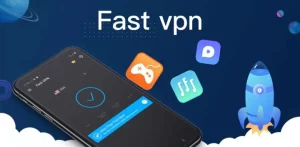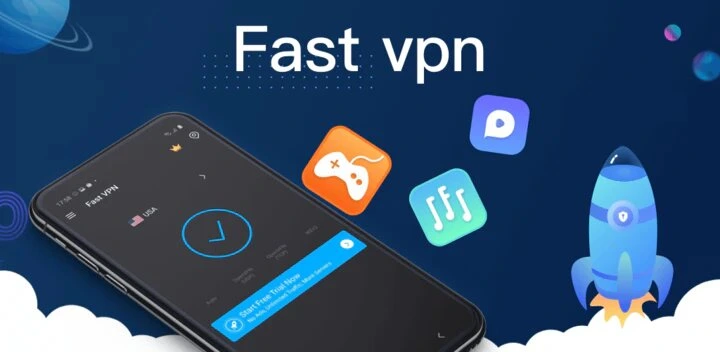 One of the most crucial aspects while picking a VPN is fast and reliable speed. Slow and inconsistent speeds frustrate the users. No matter what purpose you're using the VPN, you always want a VPN that offers fast connection speed. Windscribe has decent and above-average rates. It meets our standards while connecting with the local servers. The speeds were quick and consistent, with no connection drops.
But, when tested for long-distance/ international servers, the results show variation. There was a striking connection drop, and speeds were also inconsistent on some servers. Windscribe is a reliable VPN with acceptable speeds. It isn't the fastest VPN at all. However, the speeds are enough for streaming, torrenting, and playing online games. I can't compare it to the fastest VPNs like Nord and ExpressVPN. If fast speed is your main concern, you should consider any other option.
Does Windscribe Unlock Netflix?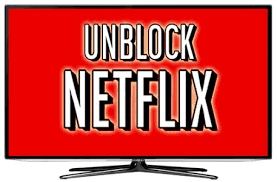 The best VPN is the one that helps the user in accessing the blocked content. A VPN hides your original I.P. address and replaces it with the one assigned by your service provider. This way, you access the geo-restricted content on Netflix and other streaming sites. Windscribe consists of dedicated Netflix servers that make unlocking Netflix easier. The servers are named Windflix. They are present in the servers tab, and you can find them.
Windscribe for Netflix
To verify their claims, I tested Windscribe for Netflix. I was glad about the results. It was working completely fine with U.S. Netflix. The speeds were good enough to stream in H.D. quality. I also unblock many other Netflix libraries in Canada, Japan, and the U.K.
The only way to access B.B.C. iPlayer is through a proxy, but it's not secure. Moreover, it also unblocks Amazon Prime, Hulu, and even YouTube. But, when I tested it for the B.B.C. iPlayer and Disney Plus, the results were not what I expected.
As a whole, Windscribe is a good option when it comes to streaming. The speeds are good and allow the user to stream various restricted content. You can enjoy all these benefits in both versions, which is a plus point for Windscribe VPN.
Does It Allow Torrenting?
Yes! With Windscribe VPN, you can download torrent files using most of their servers. It comes with optimized P2P servers making it the right choice for torrenting. The speeds are also good and won't trouble you during torrenting. I also tested the VPN for Torrent I.P. leaks. It was pleasing that there were no leaks found. Thus, you can carry out your activities without any fear. As the VPN belongs to Canadian jurisdiction, always choose a server other than Canada, the U.S., and the U.K.
Does Windscribe Function in China?
China is famous for putting strict internet restrictions on its people. In the past, it was challenging to access free internet in China. Most VPNs fail because China imposes a ban on internet use. But, Windscribe VPN bypasses censorship restrictions. You can now access Gmail, Facebook, What's App, and YouTube in China using Windscribe VPN. The VPN has some connection modes and a unique Stealth Mode(Double VPN feature).
This feature is rarely found in VPNs, and Windscribe is one of them. It masks the traffic coming from OpenVPN inside a T.L.S. tunnel. It helps in circumventing restrictions and makes you accessible to the internet world.
Is Windscribe a Gaming VPN?
You can also fix it on your router and connect it to PS4 and Xbox. It means that Windscribe VPN allows you to play online games. Moreover, it has browser extensions for both Chrome and Firefox. The connection results are outstanding and make your browsing experience worthwhile. Sounds interesting.
Windscribe Encryption and Security Standards
Windscribe is a trustworthy VPN provider. It takes users' internet privacy seriously and protects it by every possible means. The VPN uses AES-256 bit encryption and OpenVPN (UDP/TCP) tunneling protocol-the safest among all other protocols. It encrypts your data and disguises your actual I.P. address from all prying eyes.
It permits the user to choose between the two OpenVPN connections. Both of them differ from each other. U.D.P. is fast but not much reliable, but TCP offers consistent links. You need to change the protocol settings manually, so make sure you do it before using the VPN. It also consists of a SHA512 authentication key and a 4096-bit R.S.A. encryption. These keys are best for providing a top-notch level of privacy and security. It was impressive that Windscribe VPN was right with its claims. They claim to offer the ultimate level of protection, and there's proof of it. In the last few years, the service provider isn't involved in any security breaches. For robust protection, it offers various advanced security features. One of them is the Perfect Forward Secrecy feature.
Encryption keys
It ensures that the encryption keys are used once during the sessions. It has a SOCKS5 proxy. This proxy's prime purpose is to make the torrenting process easier. Furthermore, there is a unique named feature, I.e., Firewall. It works the same as the kill, switch-meaning you remain safe if your connection drops. There's a split tunnelling feature as well. It allows you to select which apps you want to encrypt during the VPN connection. Windscribe is a safe VPN. It makes no promise regarding users' security and thus stays in the race for the most secure VPNs.
Windscribe VPN- Ad Blocker
Windscribe VPN maintains the high-level privacy of its users. For this purpose, they come with a customizable ad blocker called R.O.B.E.R.T. The blocker is a unique feature available only in Windscribe VPN. It protects the user from all kinds of harmful and malicious content. It is available in both versions, but the free version comes with a limited range. You can choose from the list of things you want to block. It includes:
Advertisers

Adult content

Crytominers

Trackers

Gambling sites
It is an excellent feature that promotes a safe environment on the web.
Does Windscribe Keep User's Logs?
Windscribe's headquarters is in Canada, a partner of the global surveillance alliance. The country follows laws under which the data-sharing groups collect users' data. At present, there are two most dangerous laws which log users' browsing data. First is the Copyright Modernization Act. Under this act, the I.S.P.s retain user data for six months. The Canadian Security Intelligence Service (CSIS) also gathers users' data to track people.
The service providers keep minimal logs, so they don't follow a no-log policy. The purpose behind it is to make sure that the service is running in the right way. Windscribe claims that all such information can't reveal you're true identity, so there is nothing to worry about. The service provider logs the following information.
It is hard to believe their words, especially when there is no proof of the independent log audit.
Pricing and Payment Insights
You can buy Windscribe VPN at a reasonable price. It offers a monthly and a yearly plan. When compared, the monthly plan is a bit pricey. But I recommend buying it for the long term and then going with the annual subscription. Here's a look at their pricing plan:
One-month plan costs $9.00 per month.
A one-year program costs $4.08 each month.
An exciting thing I found while reviewing the prices was that it allows you to plan your own. It means that you can build a plan according to your location. They don't follow the mainstream method when it comes to accepting payment.
Their mode of payment includes:
American Express

Bitcoin

Master Card

PayPal

Paymentwall

Visa Card
Refund Policy
Like other VPN service providers, Windscribe does have a refund policy, but it's restrictive. Most VPNs offer a 30-day money-back guarantee. But things are different with Windscribe VPN. There is a three-day request for a refund, and you'll get it under a particular circumstance. You will be refunded if you have used less than 10 G.B. of data. Also, you have to write a written request for a refund.
Windscribe VPN's Customer Support
During my Windscribe VPN review, I found that Windscribe's support system does not meet the standards. It offers a live chat option, email support, and a resourceful online guide. But, the drawback is they only understand the English language. At least they should have a translator option for non-English language speakers. In this way, they're losing customers, especially those looking for quick and spontaneous responses.
FAQS
Is it compatible with other devices and platforms?
Windscribe VPN offers dedicated apps for all devices and platforms. It has easy-to-use and installs apps that keep on improving. The service provider also provides unlimited connections, which means you can use many devices simultaneously. It is compatible with:
Android

iOS

macOS

Linux

Kodi

Android T.V.

Amazon T.V.

Apple T.V.
Does Windscribe offer a free version?
Windscribe VPN has both free and paid versions. If you are unwilling to invest in a VPN for a while, you can use the free version. Windscribe offers one of the best free versions of their service. But, it comes with certain limitations. The free versions are not enough to fulfil individual needs; the same is valid with Windscribe. They have a limited bandwidth of only 10 G.B. each month.
Also, you can't access every server and can experience slow speeds. As per the recent update, Windcribe allows streaming and torrenting on free versions. It is a great initiative, and most VPNs don't offer such things. But I still recommend using the pro version as it is secure and transparent.
Does it have a diverse server network?
Windscribe have 110 server location in 63 countries.
Does it belong to the five-eye jurisdiction?
Its headquarters is in Canada, a member of the five-eye jurisdiction.
Rating
After reviewing Windscribe VPN, I'll rate it 4.4/5. It is an excellent choice to use if you are a beginner. But with speeds not being the fastest of their competitors, I can't rank them as the leading VPNs in the market.
Do I Recommend Windscribe VPN?
After reviewing Windscribe VPN, I do recommend it to others. It offers excellent privacy and comes with great security features. Also, you can stream Netflix and be involved in P2P file sharing. So, as a whole, you should try Windscribe VPN but be aware of their logging policy. It is alarming, and one can't forget that they log users' information.