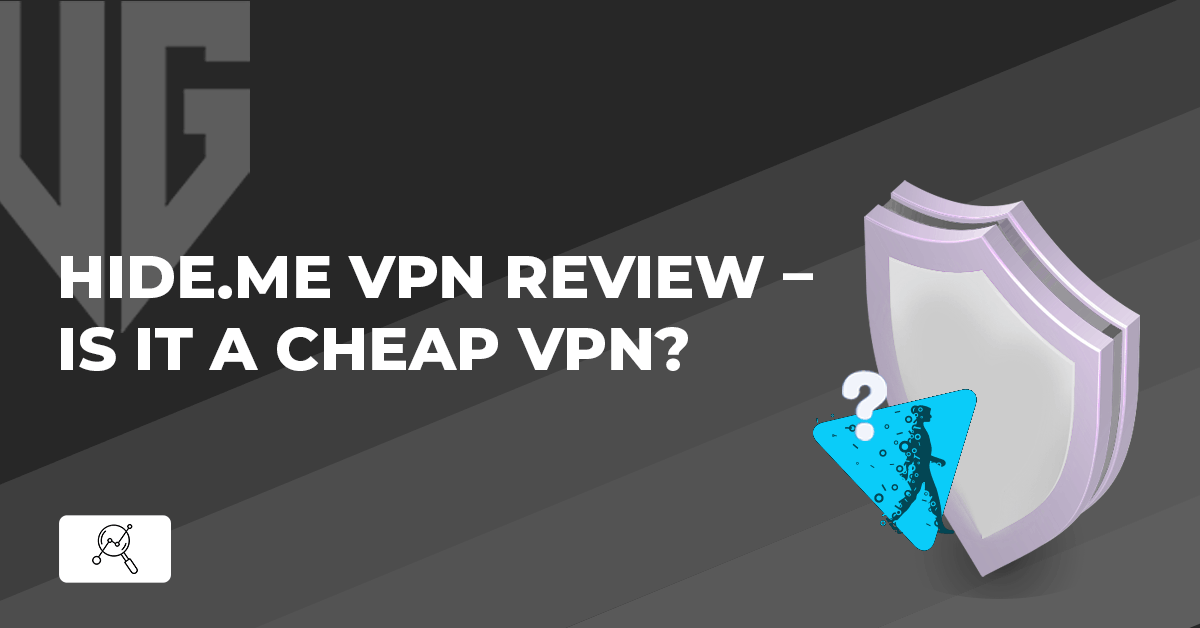 During the past few weeks, I have been spending all my time testing various VPNs. I wanted to check if they are honest with their claims or not. In this regard, today, I have come up with the Hide.me VPN review. I hope you'll try Hide.me once after reading its review. So, let's jump into it.
General Overview
Hide.me is a secure VPN that is not recognized as the other best VPNs available in the market. It offers excellent online privacy to its users and comes with a wide range of security features. It uses 256-bit encryption and protects against all kinds of data leaks. Like Windscribe VPN, Hide.me is also available in both free and paid versions. You can enjoy the paid conversion with a 30-day refund policy.
Although the free version only allows 10 GB of data per month, it is highly secure and can be used as an alternative to paid versions. The premium plan is expensive and didn't even provide such exceptional service for which they charge such an amount. The service provider has its headquarters in Malaysia and comprises 1800 servers in 70 different states. During our review, I found that the VPN is faster but not faster than the top five best VPNs. The speeds are reliable and allow you to perform activities for which you have bought their services. It has special dedicated servers for streaming and torrenting. You can enjoy US Netflix with Hide.me.
Moreover, it is compatible with all devices and even routers. It has a strict no-log policy and provides outstanding customer support to its users. However, during the Hide.me VPN review, I discovered several drawbacks too. The VPN has some problems that affect user experience, and the company desperately needs to fix them. It is not the right choice either for gaming or bypassing censorship.
Also, you might face speed issues on long-distance connections. As a whole, Hide.me is the best choice for beginners. It prioritizes your online privacy and safeguards your data and identity from snooping eyes. Before I get into the detailed Hide.me VPN review, let's review its pros and cons.
Pros & Cons of the Hide.Me VPN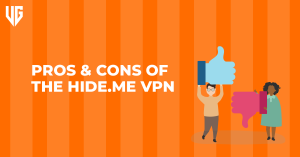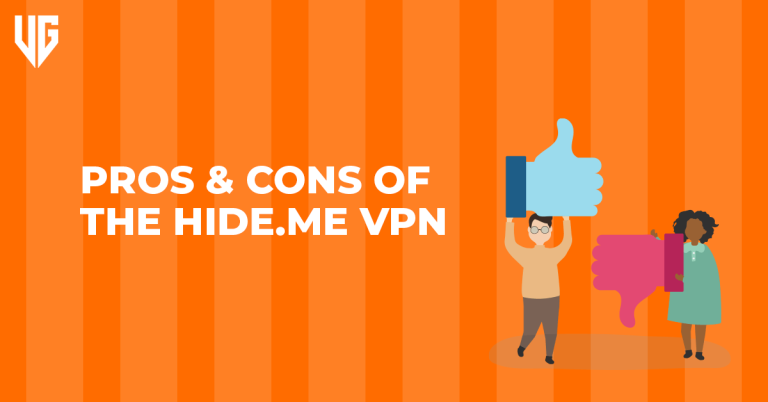 Below are the pros and cons of using Hide.me VPN review.
Pros:
Available in free version
Allows streaming and torrenting
Belongs from a safe jurisdiction
Excellent customer support
No data leaks
Supports OpenVPN, IKEv2, and WireGuard protocol
Unlimited bandwidth
Zero-log policy
Cons:
Overly priced
Not recommended for online games
Not much effective in China
Speeds are not much fast
Now, let's start the Hide.me VPN review.
Does Hide.me Offer Fast Speeds?
Hide.me claims to provide fast speeds. I performed a speed test to check their claim and got a mixed result. I expected somewhat similar results; thus, I wasn't disappointed. The results showed that the speeds were above average. The VPN offers fast and reliable speeds, but it can't compete with some of the fastest VPNs available, like NordVPN. It has good speeds, which are enough for torrenting or accessing Netflix. During my test, I noticed that the rates were quite fast on nearby connections. But, there were drastic connection drops while connecting far away servers.
Does Hide.me Unblocks Netflix?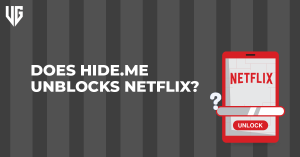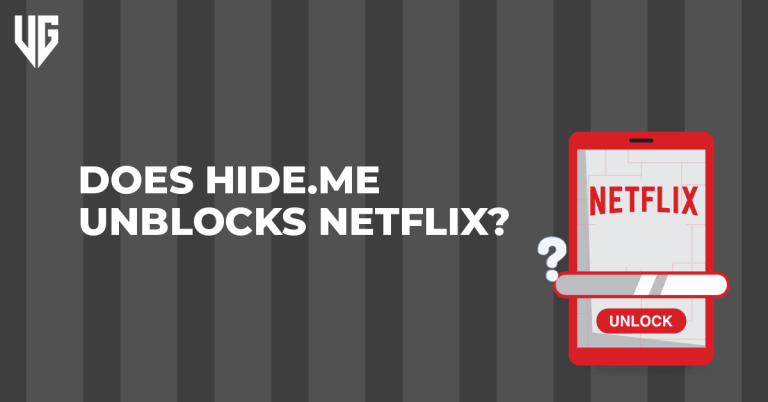 When it comes to streaming, Hide.me is a great option to use. The service provider allows you to access the geo-blocked content on US Netflix. When tested for accessing Netflix, Hide.me successfully unlocks four Netflix servers in four countries. These countries include German, Italian, the UK, and the US. The speeds were consistent and reliable and didn't cause much trouble while streaming. I was happy to see that Hide.me functions on other streaming sites. The other streaming sites include
BBC iPlayer
DAZN
HBO Now
Hulu
PlayStation Vue
Three of the UK servers work great with BBC iPlayer. I didn't experience any problem while streaming, and overall it was a great experience. As a whole, Hide.me is a reliable VPN to stream the US Netflix and BBC iPlayer. However, if you belong to countries other than the UK or the US, you might face difficulty because of the speed and server range. Thus, I suggest checking the best VPNs for Netflix.
Does Hide.me Support Torrenting?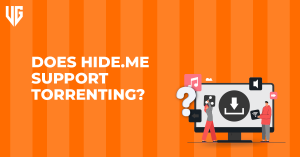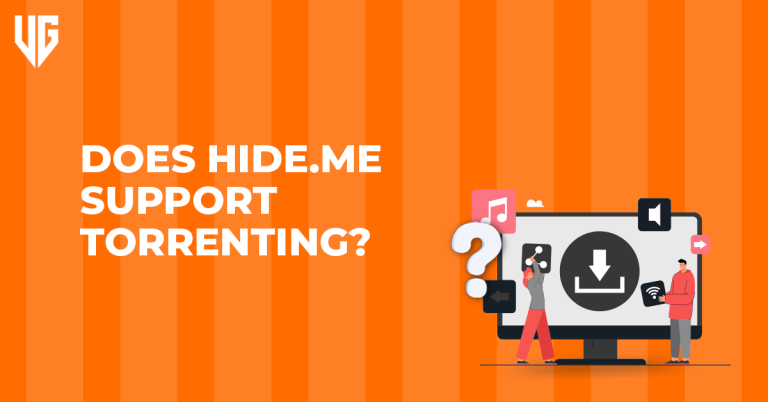 A significant reason to use a VPN is torrenting. It's illegal in most instances, and if you are caught, you face fines and, in extreme cases, imprisonment. Thus, to secure your torrenting experience, using Hide.me VPN review is always the best option. Hide.me is a torrent-friendly VPN. It allows P2P file sharing on a limited server network. To make your torrenting experience more secure, activate the Stealth Guard mode.
By enabling this mode, you protect your entire internet traffic from the service provider. Also, it ensures that you don't connect with your torrent client without securing your connection. You can use Hide.me for torrenting. But if you prefer unlimited torrenting without interruption, you should check other better options.
Does It Function in China?
Yes. Hide.me is among those VPNs that bypass censorship filters in countries like China. It consists of a TLS-Crypt obfuscation tool that circumvents strict restrictions. Furthermore, Hide.me supports SoftEther and OpenVPN UDP protocol that is famous for penetrating Firewall. Thus, you can access free internet in China with Hide.me VPN review.
However, despite having features that break censorship, it is challenging to predict Hide.me performance in China. With the unavailability of the VPN servers and inconsistent speeds, Hide.me is not much effective in China.
Can We Use Hide.me For Playing Online Games?
If you are a gaming freak, then you can easily set Hide.me on your:
In this way, you can access online games. But, before attaching the VPN to streaming devices, you first need to install it on your router. However, because of the not too extensive server network and inconsistent speeds, Hide.me is not recommended for gaming.
Security and Encryption Standards
Hide.me VPN review provides reliable security and protection to the users. It uses the highest encryption standard of the AES-256 bit to safeguard users' data. They ensure that your IP address and browsing activities remain anonymous to the ISP with a high encryption level. Furthermore, if you wish to use a public Wi-Fi network, it is possible with Hide.me.
It encrypts your data and makes it inaccessible to anyone. The service provider doesn't compromise on providing users a top-notch level of security. For this purpose, they support some of the best security protocols, including:
OpenVPN (UDP/TCP)
IKEv2
SSTP
SoftEther
WireGuard
By default, the VPN automatically selects the best protocol. But you can configure it according to your wish. For improved security, it is better to use OpenVPN, IKEv2, and SoftEtherVP protocol. Hide.me VPN comes with advanced security features. The essential purpose of such qualities is to boost the security level. These features include:
A kill switch
Split tunneling
Stealth Guard
A kill switch protects when the VPN connection drops. With the split tunneling feature, you can select those apps you want to secure while using a VPN.
Stealth Guard Feature
It is a unique feature that comes in Hide.me VPN. This feature allows the user to choose any app or service to connect with the VPN. It is an advanced form of split tunnelling that hides your internet traffic from the ISPs. It is handy while you're travelling and hides your data usage. The security boosting feature ensures that you don't use any app, service, or web page that puts your online privacy at risk.
Protection Against DNS & IP Leaks
Hide.me VPN protects against DNS, IP, and WebRTC leaks. I conducted a test to check if the VPN leaks data or not. The results were quite impressive as no leaks were found. Your IP address remains protected, and no one can detect you. Moreover, it also supports IPv6. The dual-stack form system provides ultimate safe connections regardless of whether you are using IPv4 or IPv6. To sum up, Hide.me is a trustworthy VPN that uses excellent encryption, security protocols, and various advanced features.
Logging Policy
Hide.me belongs to the Malaysian jurisdiction which doesn't fall among the global alliance group. The country doesn't follow any strict privacy or internet laws. Thus, it's an ideal place for a secure VPN base. Hide.me isn't bound to follow data storing rules, indicating a no-log policy. But, Hide.me follows a close no-log policy.
They keep a minimal record of your connection data for a brief time. It is done for troubleshooting and deletes the data after a few hours. They only store your connection data. It doesn't include your IP address or your browsing history. It means that nobody can ever detect your identity. Please have a look at Hide. me's logging policy.
To prove their log policy claim, Hide.me also went for a log audit. In 2015, DefenseCode LTD audited Hide.me VPN. It assesses the VPN and certifies it for having a transparent log policy. Even though Hide.me keeps connection logs; it is a private VPN with a close no-log policy that has worked hard to gain users' trust.
Pricing and Payment Insights
Hide.me is a bit pricey. It is why most Hide.me users prefer the free version instead of the paid version. The VPN offers three subscription plans, and the monthly plan is way too expensive. Here's a look at Hide.me pricing plan:
One monthly plan costs $12.95
A six-month plan costs $4.99 per month and $29.95 every six months.
One year plan costs $3.32 per month and $39.95 every 12 months.
Hide.me accepts payment through credit card, cryptocurrency, PayPal, SOFORT, SEPA.
Is There Any Money Back Guarantee?
Like many other VPNs, Hide.me also comes with a refund policy. It allows users to cancel their subscription and ask for a refund within 30 days from buying the subscription plan. You will get a refund in the following circumstances:
You haven't breached the term of services.
Not claimed for a refund before
Refunds are only available on your first orders.
Hide.me And Customer Support
Hide.me provides various customer support options and information that can help new and long-term users. It offers support via a contact form, Facebook messaging, and a live chat option. The live chat feature is the handiest in providing instant replies. Your issues get resolved within a few minutes, and the answers are professional and full of knowledge.
Moreover, an active community, set up guides, and online videos are also available to help the users. In short, Hide.me has excellent customer support. It offers various customer support ways, and the best thing is they're always ready to provide the best service.
FAQs
Does Hide.me have a free version?
Yes, it is available in both free and paid versions.
To which devices Hide.me is compatible?
Hide.me is an easy-to-use VPN. It is available on numerous platforms and devices like:
Android
iOS
Linux
macOS
Windows
Windows Phone
To which streaming devices Hide.me is compatible?
Also, it has native apps for the following streaming devices:
Amazon Fire TV
Android TV
Roku
How many servers does Hide.me have?
Hide.me comes with a standard server range. It is neither too large nor too small. It has 1800 servers spread in 72 countries. The servers are present in most known countries, but the number is less than its competitors.
What is the number of simultaneous connections?
It allows simultaneous connections to ten devices. You can always disconnect the one you're not using and connect the one you want to connect. Visit your connection settings and make the necessary changes in the environment.
Rating
After my Hide.me VPN review, I'll rate it 4.2/5. Although it offers exceptional security to the users, there are other essential areas behind its competitors.
Do I Recommend Hide.me VPN?
One of the fundamental purposes of using a VPN is to protect yourself from spying eyes. Users don't want their ISPs to monitor their activities. To get rid of it, your VPN should provide excellent security, and Hide.me does the same. It offers robust protection and online privacy to its users.
Thus, when it comes to security, I recommend Hide.me because it doesn't compromise safety. But, when it comes to playing online games, torrenting, and bypassing censorship, Hide.me is not the best option. Overall, I recommend Hide.me to beginners and if you're a professional user, then Hide.me is not the option to look at.