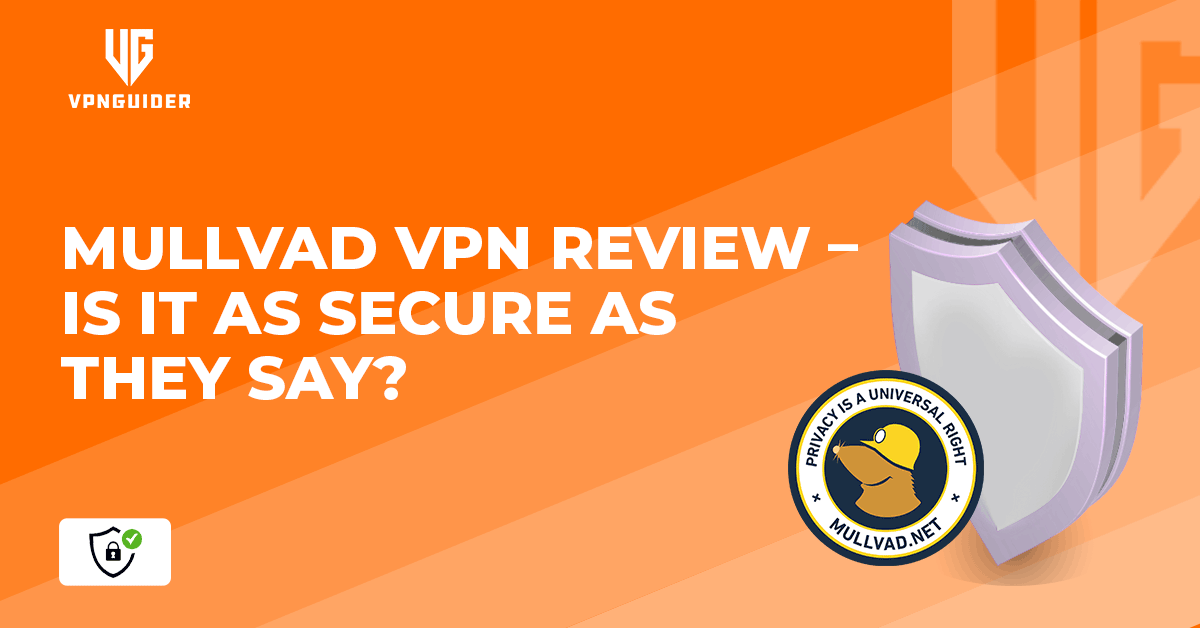 This Sweden-based VPN provider has a high reputation for being one of the most secure VPN providers. The contrast between its excellent reviews on Reddit as one of the best Mullvad VPN providers, its reputation as an exceedingly secure VPN, and its 14-eye jurisdiction piqued my curiosity enough to look into this VPN provider. I subscribed to the service and ran a few tests to see if its reputation precedes it. Here is a general overview of everything I have collected on Mullvad VPN so far:
| | |
| --- | --- |
| Features | Descriptions |
| Number of servers | It has 764 servers in about 36 locations |
| Log Policy | There is a strict no-logs policy with a log audit report! |
| Streaming | It does not promise to stream and doesn't unblock US Netflix, Hulu, Amazon Prime, iPlayer, and Disney+ or HBO |
| Torrenting | Allows fast, speedy, and secure torrenting through all of its servers and have specific torrenting features too such as port forwarding and Sosck5 proxy |
| Compatible operating systems | It works compatibly on Windows, Linux, Android, iOs, and Mac. |
| Browser extensions | There are no browser extensions available |
| Simultaneous Connections | Simultaneous connections for up to 5 devices |
| VPN Protocols | Uses secure OpenVPN, and WireGuard as its primary protocol |
| Pricings | Costs €5 per month |
| Payment Methods | There is a conventional payment method of credit/ debit cards, secure online payments, crypto-payments, wire transfers, and anonymous cash payments |
Speed test: How fast is this VPN?
Connecting to a VPN provider often means a loss of speeds, as internet traffic bounces across various servers. However, good VPNs ensure a minimum drop in speed, so I started with the speed test. I checked the rates at different times of the day while connecting to various servers. I also didn't rely on one particular test but checked speeds through several tests. Before checking Mullvad VPN review speeds, we ran a bare speed test to compare the degree of effect connecting a VPN brought on internet speeds.
I found Mullvad performing exceptionally well, with little impact on internet connection speeds. The maximum reduction in the rate varied from 7-8%. Admittedly connecting to servers a bit farther from my location gave slightly fewer speeds. Apart from these minor bumps in the road, the connectivity speeds were reasonably decent, along with the overall internet speeds provided by Mullvad. Along with checking the rates through various servers, I usually check speeds with different provided Mullvad VPN review protocols to see which one works at optimum levels. However, Mullvad offers only two VPN protocols, WireGuard primarily with OpenVPN. With both protocols, the internet connection was speedy.
Even for daily use, I found Mullvad providing an exceedingly speedy connection. Let it be for streaming on Youtube, torrent or browser downloading, or even during online gaming, and I found the internet connection smooth with barely any hiccups. Additionally, for anyone facing a downgrade in speeds, a Mullvad guide on "increasing VPN speed" is available on their official site. It recommends users experiencing slow speeds connect to TCP network protocol by opening advanced settings. For iOS, Android, and other platform users, Mullvad suggests connecting to TCP 443 for better rates.
Is it suitable for streaming and torrenting?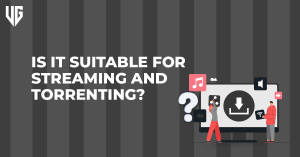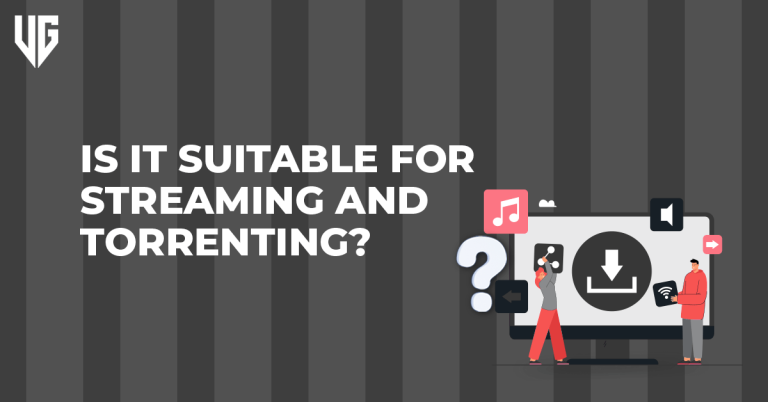 Several factors add to a VPN provider's use and provide privacy, security, and online anonymity. Amidst these uses are streaming and torrenting. Therefore, I checked Mullvad to see its stance on giving speeds, privacy, and ease during torrenting and online streaming.
Mullvad and Netflix
Netflix has long since had a geo-block that allows users access to a specific library targetted for the audience in a particular country. The people living in Italy won't have access to the Netflix library available in California, US. Soon Mullvad VPN review became the ultimate solution to get around these restrictions. However, in January 2016, copywriters demanded exclusivity to their content, and Netflix successfully introduced a massive VPN ban. Since then, a handful of VPN providers have surpassed such high Netflix restrictive measures. I tried to see if Mullvad was amongst those who made it past the restrictions and was disappointed to see that was not the case.
Mullvad and BBCiPlayer, Disney Plus and Amazon Prime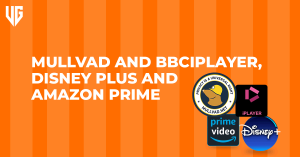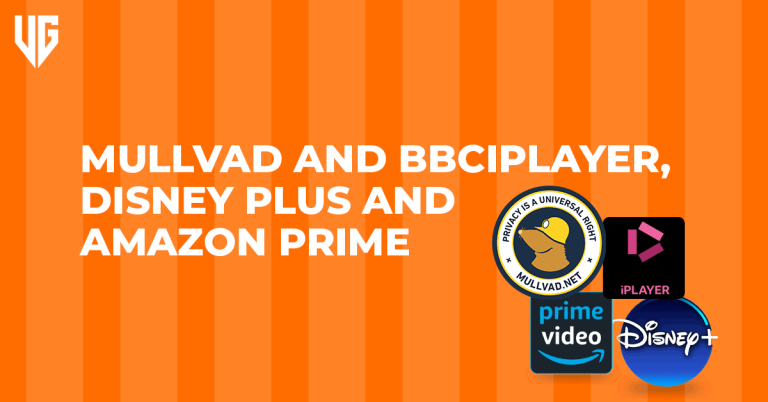 With this pandemic on the go, there is ample time for streaming movies and TV shows. Therefore, I decided to try on other popular streaming sites, such as BBC iPlayer, Disney Plus, and Amazon. However, I was disappointed as none of the streaming sites worked with Mullvad. This wasn't surprising since Mullvad promises privacy and doesn't promise to stream. To be on the safe side, I did contact their support to see their stance on streaming, and this is the response I got:
Does Mullvad Work with Torrenting?
Since torrenting is illegal in most countries and thoughtfully frowned upon by ISPs, torrenting through a Mullvad VPN review is best. This helps bypass ISP throttling and allows users to remain secure while torrenting. At first glance, Mullvad doesn't support torrenting since no dedicated P2P servers are available. However, I gave torrenting a go with the servers I was connected with and was deeply satisfied with the results. The downloading and seeding speeds were both excellent.
There were no drops in the connection, and I didn't find any IP leaks while torrenting, either! Additionally, for added privacy and security support, Mullvad provides a Socks5 proxy, which provides additional security. Moreover, to fully support P2P file transfers and torrenting, Mullvad VPN review also offers a port forwarding feature. The port forwarding feature remains particularly handy while torrenting as it allows users to activate it to increase the number of communicating peers.
With this increased communication, users can freely exchange data with passive nodes. Therefore, it impacts the overall transfer rate of the file, which gets downloaded simultaneously with a more significant number of nodes.
Security and Privacy by Mullvad
Cybersecurity has grown to become an increasingly scarce concept. Therefore as VPNs are tools promising online security, it is crucial to look at the privacy aspects of a Mullvad VPN review connection. To see how secure and private a VPN connection is, it is essential to look into key elements such as jurisdiction, encryption protocols, logging policy, and other necessary security features. While looking into the privacy offered by Mullvad VPN review, the following are the things I came across:
Jurisdiction
Mullvad VPN review lies in Sweden, one of the 14 eyes countries. This jurisdiction is alarming as the countries united under the 5/9/14 eyes alliance demand strict information surveillance. However, Mullvad's reputation as one of the most secure VPN providers evoked my curiosity, so I looked into other privacy and security aspects it offers.
Logging Policy
A VPN provider logging data loses the meaning of using a Mullvad VPN review first! Therefore, it is crucial to look into the logging policy promised by a VPN provider to see if it doesn't log user data. I looked into the logging policy of Mullvad VPN review and was satisfied with what it had to offer. They promise an absolute no-logging policy. They only have access to personal information when users make payments through banks, PayPal, or any other online payment means, report a problem or send an email.
Mullvad promises to handle the data under the General Data Protection Regulation (GDPR) and other data protection laws in these cases. The extent of privacy and security offered by Mullvad exceeds some Mullvad VPN reviews. To ensure confidentiality and anonymity, Mullvad provides anonymous numbered accounts to its users and requires no information such as username, password, or email address when signing up.
The account contains no personal information; anyone can go to Mullvad's official website and create it. This anonymous numbered account only has the account number and expiry date.
Mullvad has a third-party log audit report.
Log audit reports are privacy inspection reports carried out by third-party security vendors. Only a handful of secure VPN providers have a third-party log audit report. This log audit is somewhat of a report certifying that the VPN provider is completely log-free and offers optimum privacy and security. Mullvad VPN review also has a log audit report publicly available to everyone for a good read! This report was conducted by testers from Cure53 and Assured, who spent 20 days thoroughly insect and completing the audit. Nevertheless, it can indeed be said that Mullvad is relatively secure when it comes to online privacy!
What encryption protocols it offers?
VPN protocols are responsible for internet traffic speeds and online data privacy. Looking into VPN protocols allows a better evaluation of the privacy and security offered by a VPN provider. Unlike several other Mullvad VPN review providers offering a plethora of VPN protocols, I found Mullvard VPN offering only two VPN protocols: WireGuard and Open VPN.
WireGuard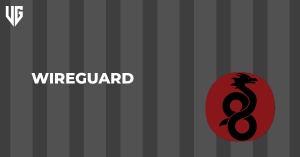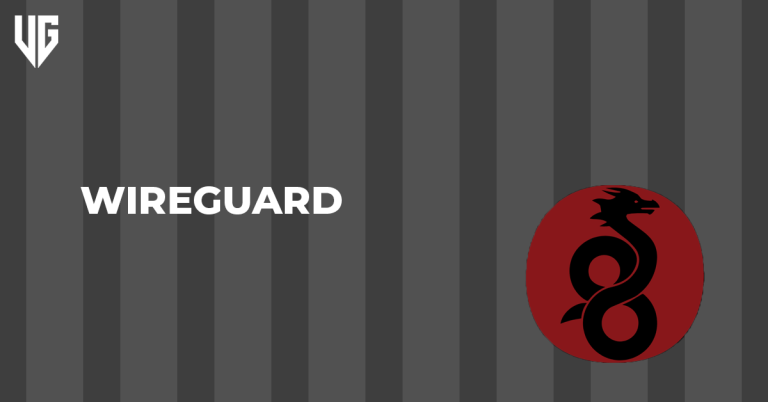 This reasonably new VPN protocol offers optimum levels of security and high speeds. It was initially designed for Linux but is now available across platforms and is widely deployable. Although it is still under development, it has already established itself as one of the most secure and easy-to-use Mullvad VPN reviews. Its high security comes through the use of state-of-the-art cryptography that is:
Curve25519
ChaCha20
SipHash24
HKDF
Poly1305
Noise protocol framework
BLAKE2
Along with such high-end security, WireGuard is also designed for ease of use and simplicity. To use WireGuard on Mullvad VPN review, there is a guide available for users to refer to.
OpenVPN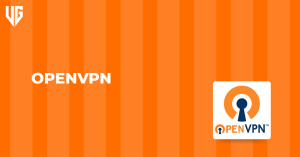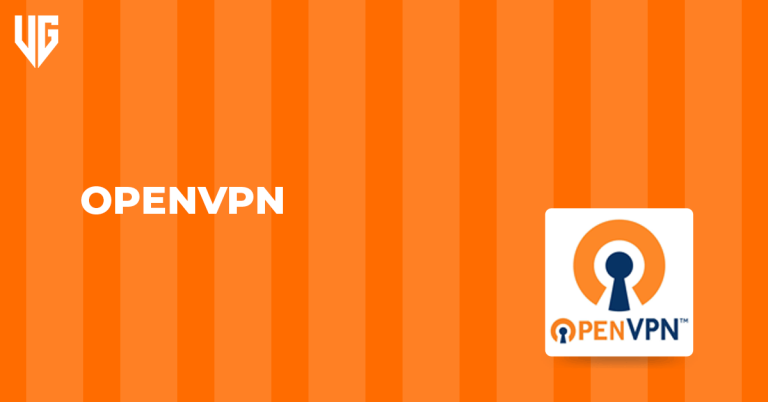 Before WireGruard, this was taken as the most secure VPN protocol. It supports encryption up to AES-256 bit cypher and provides high speeds. Ever since its advent, it has slowly become the standard VPN protocol for most VPN providers in light of the safety and rates it provides. It is also easy to use and is available across platforms. For users who somewhat have trouble with using OpenVPN on their respective devices, Mullvad has specific guides available to help them walk through the process.
Does Mullvad have relevant security features?
Although the jurisdiction, logging policy, and encryption protocols outline a VPN provider's privacy, it is still best to look for other crucial security features. While using Mullvad, I came across various extra features that add up to the privacy and security it offers. I have compiled and described all these features down below:
Kill Switches
The kill switch feature is crucial as it protects your internet traffic if you suddenly lose connection to the internet. Kill switches are essential for avid torrent users. That is because a break in VPN connection while torrent would expose IP address and location to torrent swarms. While most VPN providers promise to offer active kill switch protection, few fulfil this promise. Mullvad offers a built-in kill switch protection, and when I ran my tests on it, I was pleased to find it working perfectly.
IPv6 Protection
The IPv6 is the latest version of the internet protocol. It has only been at work since 1998 and was introduced after there was a shortfall of IP addresses in IPV4. The IPv6 version comes with added security and speed. However, it is yet to be fully adopted by the larger masses. For the most part, only a handful of VPN providers offer IPv6 protection. Mullvad is one of those Mullvad VPN review providers with operational IPv6 support, even for users who don't have this support from their internet service providers. However, IPv6 protection is not available as the default, and users have to turn it on in the setting manually.
Shadowsocks
Internet censorships are a common occurrence worldwide. Let it be within schools or offices in various countries such as China, North Korea, and Iran. Therefore, VPNs offer proxy projects designed to get past internet censorship to allow people to surf the internet without any fears and restrictions. The shadowsocks proxy is an open-source project offered by Mullvad VPN review built to circumvent internet censorship. With this Shadowsock feature, it becomes hard for firewalls to detect internet traffic, allowing people to bypass censorship.
Moreover, Mullvad recommends using this Shadowsock feature along with the VPN connection. These two online privacy and security tools allow users to slip past censorship while concealing their online identity and online activity, private and anonymous.
Multihop VPN
A handful of VPN providers currently offer Multihop VPN technology, and Mullvad VPN review is one of them. The Multihop VPN adds an extra layer of encryption and server to a stable VPN connection. This application method involves chaining or cascading two or more VPNs to provide added security. Mullvad also recommends applying a Socks5 Proxy and Multihop VPN to create a triple-hop solution, each application having a separate exit node.
SSH Tunneling
SSH Tunneling is another method to get past censorship and restrictive firewalls. For Mullvad VPN review users, it is available for Windows, OS X, and Linus. It is available on port22. For users looking to implement SSH tunnelling, Mullvad has specific guides on their official site to walk them through the process.
How much does Mullvad VPN cost?
Unlike other VPN providers, Mullvad only offers a monthly basis subscription. They maintain a standard price of €5, which has remained constant since they launched in 2009. Although they don't have specific year plans, they allow users to pay in advance for a year or keep up with monthly payments. No matter what the situation, the price remains standard.
Payment methods for Mullvad VPN
Mullvad allows payments through several methods, from credit/debit cards to online payment methods such as PayPal and Swish. People can also pay through Bitcoin, Bitcoin cash, or bank wire. Users paying through Bitcoin get a 10% discount due to less administration and lower fees.
Does Mullvad offer a free trial?
Mullvad offers a 30-day money-back guarantee for users who are not satisfied with their services. However, this free trial is not applicable for cash payments due to anti-money laundering regulations and Bitcoin payments due to untraceable payments.
Customer service.
Although Mullvad doesn't have a live chat option, they offer email support. Anyone having issues or queries regarding their services can contact them through email support. I got them to question streaming sites and received a reply within 20 minutes!
FAQ
Is Mullvad VPN free?
No, Mullvad VPN review does not offer free services. Free VPNs are not recommended for use as they have an underlying motive. Free VPNs are not reliable, and they provide slow speeds.
Is Mullvad VPN useful?
Mullvad VPN review, all in all, is a secure and decent VPN service. Admittedly it does not have the best content unblocking, and the application itself is somewhat basic. But, they provide high security and fast speeds, which is fair enough!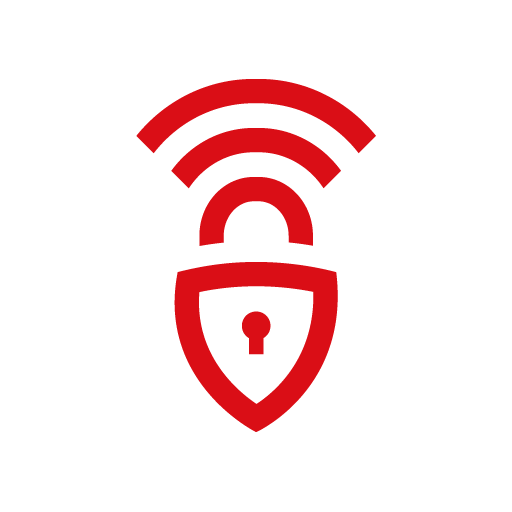 A basic VPN available on its own or as part of a security suite.
Moderately fast same-country speeds
Fast torrenting on free & paid plans
Protection against DNS leaks
Simple and easy-to-use VPN apps
Connect up to 35 countries
Available on :
Conclusion
To sum up, I would recommend Mullvad to anyone trying to remain secure and anonymous online. However, if you need a VPN for streaming, then Mullvad is not your provider!