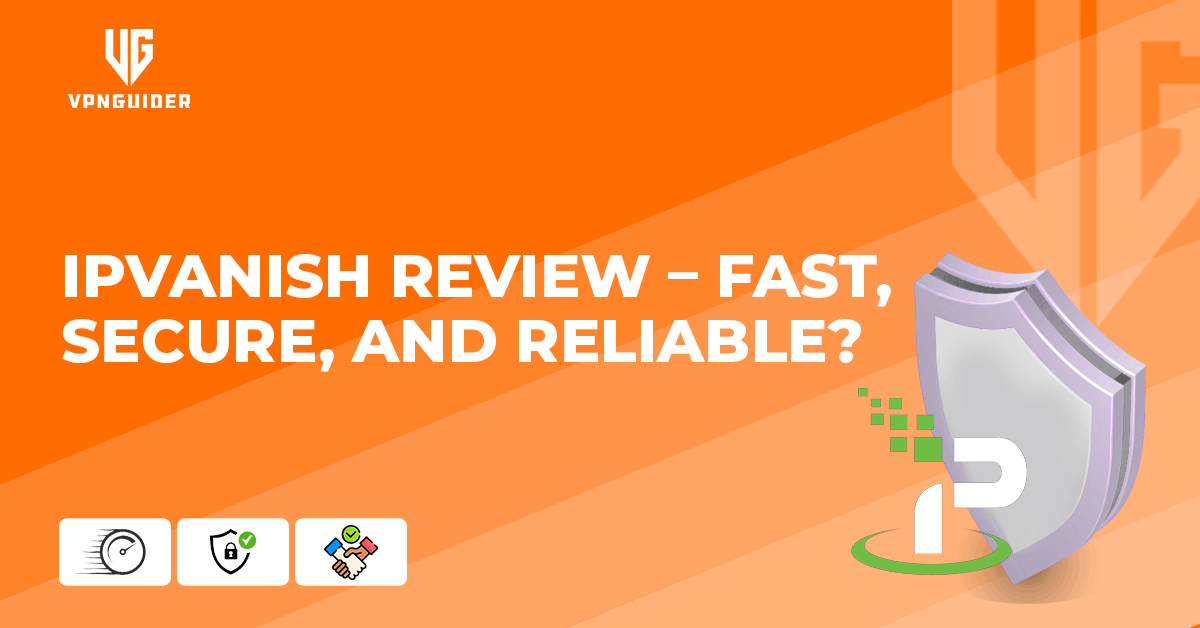 If you are looking for a fast, reliable, and secure VPN, try out IPVanish VPN. I recently heard about this service provider and decided to test it for a detailed IPVanish review. I thought it would not cost me much, but I was wrong. IPVanish is not the cheapest VPN in the market. I bought the best premium plan for myself and started testing. I tested it for security, streaming, and torrenting and ran several tests before I compiled this IPVanish VPN review. But, I was glad that IPVanish sticks to most of their claims. You might be curious by now. So, let's dive into the IPVanish review.
General Overview
IPVanish is a US-based service provider that adheres to strict internet laws. The VPN is perfect for Amazon TV Fire Stick, Android, and Kodi devices. With IPVanish, your IP address and online activities remain hidden. It uses the highest encryption level, and security protocols guarantee complete anonymity from spying eyes. Moreover, IPVanish comes with built-in advanced security features.
These features ensure that in no way your online security is at risk. These features include a kill switch, SOCKS5 Proxy, and split tunnelling. The service provider takes care of data leakage and protects against DNS and IP leaks. IPVanish offers impressive speeds. The speeds are fast and consistent. Although it is not the quickest VPN like NordVPN, you can consider it it's alternative. Also, the presence of SOCKS5 makes it an ideal choice for P2P file-sharing. During testing, I found some significant downsides to using IPVanish. They claim to follow a strict no-log policy but are leaking users' metadata. It is hard to believe that a service provider that offers the best encryption standards informs users' data.
There's a big story behind IPVanish's log policy, and you'll know about it later in this IPVanish review. IPVanish is not the right choice when it comes to streaming. Although it consistently unblocks US Netflix but fails to unblock BBC iPlayer and Disney Plus. It means that IPVanish allows limited access to geo-blocked content. IPVanish isn't the best option in China and other high-censorship countries. In some states, the VPN is forbidden to conduct business. But, it produces outstanding results and is a tough competitor.
Pros & Cons of IPVanish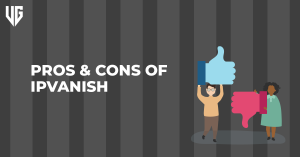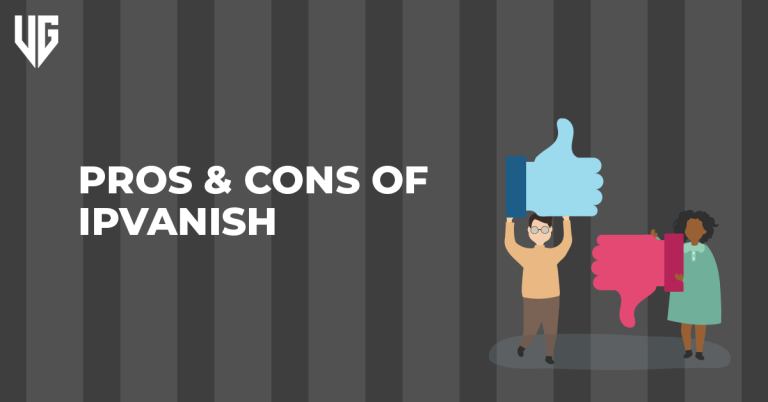 Following are the Pros and Cons of IPVanish
Pros:
Advanced security features
Best for Amazon TV Stick and Kodi
Fast and consistent speeds
No data leaks
Reliable to use
Responsive customer support
Supports unlimited and anonymous torrenting
Unlimited data caps
Cons
Belongs to 5 eyes, nine, and fourteen eyes jurisdiction
It doesn't work in China
Fails to unblock BBC iPlayer and Disney Plus
Shady logging policy
Now, let's begin with our detailed IPVanish VPN review.
Is IPVanish Fast?
IPVanish is among the fastest VPN in the VPN market. The connections are reliable and stable; it takes a few seconds to connect with the VPN server. Upon testing IPVanish for speed, I was glad about the results. IPVanish gives off a fast pace on both local and long-distance connections. On the long-distance relationships, the speeds were not as slow as expected. It means you can access the internet with unlimited bandwidth. To sum up, IPVanish offers enough rates of high-quality streaming and P2P file-sharing.
Does IPVanish Work With Netflix and Other Streaming Sites?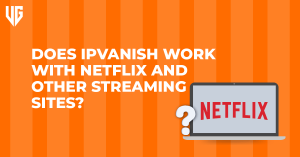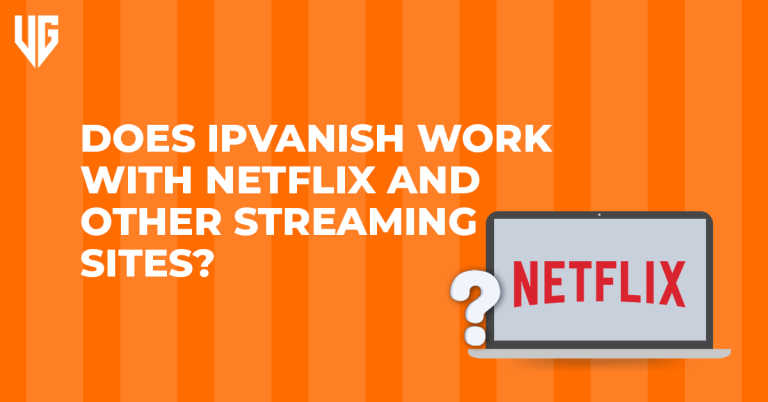 The best VPNs are the ones that unblock Netflix without any trouble. The netizens are always behind the VPNs that can bypass geographical restrictions. Luckily, IPVanish is one of them. It allows accessing Netflix on all US servers. But, as a whole, it is not an excellent option for Netflix and other streaming sites. IPVanish lacks dedicated servers for streaming. Because of this, some servers won't work to unblock streaming content on Netflix. Despite having fast speeds, it takes a long time to load, making the streaming process frustrating. Thus, I won't recommend IPVanish for accessing Netflix.
But, if you want to either access Amazon Fire TV Stick or Kodi, then IPVanish is an ideal choice. It has dedicated VPN apps for these platforms, which are user-friendly yet simple. These apps allow users to access geo-blocked content in high quality. I tested IPVanish on my Amazon Fire TV and was glad about the results. The loading time was quick, without any buffering and interruptions. Quite impressive. But, IPVanish doesn't unblock BBC iPlayer, or Disney Plus.
IPVanish used to unblock BBC iPlayer, but now the service providers block its servers. Similar is the thing with Amazon Prime Video and Hulu. For excellent streaming and accessing the blocked content, IPVanish is not recommended. But, if you want to stream on Fire TV or Kodi, there isn't any better option than IPVanish.
Does IPVanish Support Unlimited Torrenting?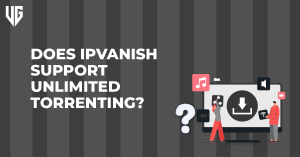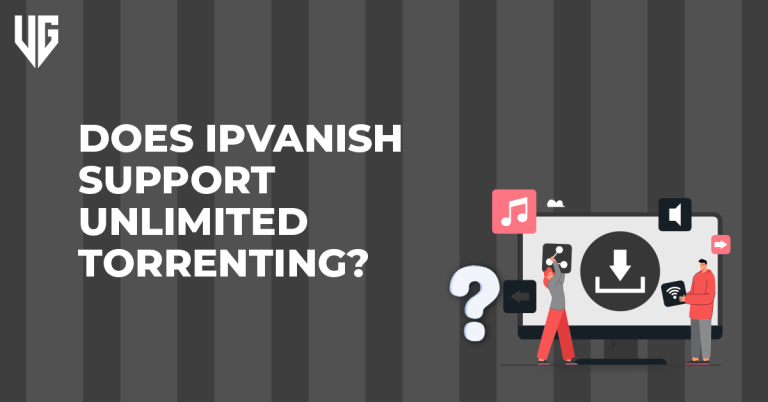 IPVanish is an ideal choice for downloading torrents anonymously and safely. It allows free P2P file-sharing on all servers. The website hasn't many claims about torrenting. But, when I downloaded torrent files, the speed was fast, and no torrent leaks were found. It means that with IPVanish, your P2P file sharing experience remains hidden.
As a whole, IPVanish is among the best VPNs for torrenting. Moreover, the VPN comes with a SOCKS5 proxy. It helps in obscuring the IP address while torrenting. You can download torrents on any platform or device compatible with IPVanish. This also includes Kodi, which is a plus point. Are you convinced or not?
Bypass Censorship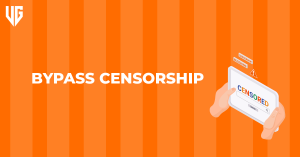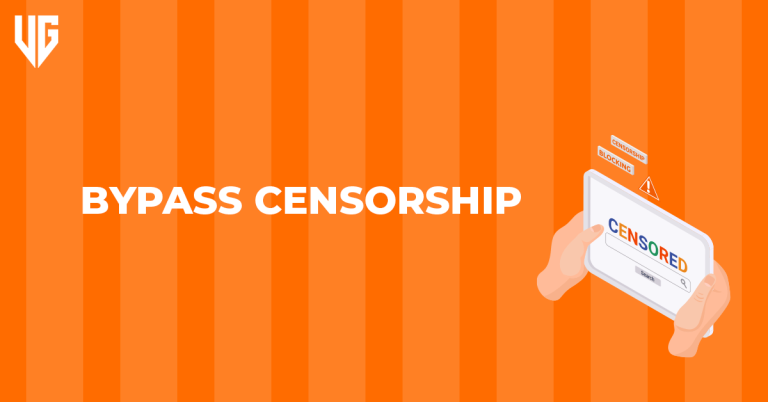 Despite having an extensive server network, IPVanish doesn't work in China. Five countries, including China, have blocked the IPVanish domain. These countries include Qatar, UAE, KSA, and Kazakhstan. Moreover, the other six states have banned IPVanish from doing any business. Thus, if you live in a highly-censored country and want to stream Netflix or use Facebook, use NordVPN and ExpressVPN.
There's another way to circumvent censorship, and it is to use Tor with a VPN. You can pretend to connect to the Onion network by connecting your VPN with Tor. In this way, you can bypass any censorship or restriction. But Tor has its disadvantages, like slow speed and no OpenVPN protocol. Thus, we don't recommend it to be used with IPVanish in any high-censorship countries.
Is IPVanish a Gaming VPN?
Yes! IPVanish offers fast and consistent speed and has an extensive server network. Also, it comes with a kill switch and DNS leak protection making it an ideal choice for gaming. Suppose you want to play online games or want to unblock them. In both cases, IPVanish will support you. If you're going to play games on PS4 or Xbox, you must first install IPVanish on your router. But, there aren't many claims on the website about this.
Encryption Standards
Despite belonging to US jurisdiction, IPVanish is incredibly secure to use. It utilizes high-level encryption and security protocols to protect the users' data. IPVanish uses military-grade AES 256-bit encryption along with security protocols. It supports OpenVPN protocol along with IPKEv2 and L2TP/IPsec. Moreover, it has advanced security features that boost the security level. There's an automatic kill switch that secures the data in case of VPN connection drops.
Remember, it isn't enabled by default. You must manually switch on this feature before turning on the VPN. Also, the iOS app doesn't have this feature. IPVanish has obfuscation tools, a SOCKS5 proxy, and a split tunneling feature other than a kill switch. After analyzing and testing these features, we can say that IPVanish is safe for use. It comes with great security features to provide more security.
DNS and IP Leak Test
IPVanish protects against both DNS and IP leaks. I run a test for DNS and IPv4, and IPv6 to test their claims. I was amazed by the results. The result found no leak. It means by using IPVanish, your IP address remains under the cover. Moreover, you can perform your activities anonymously.
Log Policy
Always choose a VPN that has a no-log policy. A strict zero-log policy is vital because the service provider doesn't store your data, and your identity remains hidden. IPVanish does not collect any log or user traffic data. They claim on their website about their no-log policy. Have a look
But in the past, IPVanish's privacy policy was accused of leaking users' data. Their CEO cleared this still; it's hard to trust the policy, mainly when it belongs to the US jurisdiction.
Pricing and Payment Method
IPVanish is quite affordable as compared to other VPNs. It offers three different subscription plans with the same features but varying duration. Check out IPVanish's pricing plan.
One-month plan for $4.49. Save now 63%
Three months plan costs $4.04 per month. Save now 67%
A one-year plan costs $2.92 per month. Save now 76%
Please note that all these prices are after a discount. So, if you're planning to buy IPVanish, hurry up before the sale is over. When it comes to payment methods, so IPVanish accepts various payment methods. It accepts payments through credit cards, Master Card, American Express, and PayPal. They don't accept payment via cryptocurrency. Thus, no way you can't buy IPVanish anonymously.
Free Trial and Refund Policy
IPVanish offers a 7-day free trial. You should use the free trial to test the VPN and check if it meets your standard. Moreover, the service provider also provides a refund policy. If you're not happy with the IPVanish service, you have the option of canceling your subscription. IPVanish offers a 30-day money-back guarantee. Contact the support team via email or live chat to withdraw your subscription and ask for a full refund.
IPVanish and Customer Support
IPVanish offers outstanding customer support to its users. You can contact them via email, the help section, and the live chat option. The service providers provide a 24/7 live chat option and are always ready to help their users. Among all, the live chat feature is the most responsive. It takes less than a minute to connect with their representatives. But they all are well-trained and assist the users. To sum up, If you ever face any difficulty with IPVanish, then customer support will provide you with all the technical help.
FAQs
Is IPVanish Compatibility With Major Devices and Platforms?
Like other famous VPNs, IPVanish is compatible with all major platforms. It includes Android, Chromebook, iOs, macOS, Linux, and Windows. You can even install IPVanish on your router. It offers dedicated apps for all major devices. All the apps are easy to use and provide excellent features. There are complete setup guides on IPVanish. Read them, and you can set up one for yourself as well.
How many servers does IPVanish have?
A vital thing to examine while purchasing a VPN is its number of servers. It is essential because more servers mean more accessibility to the internet. If a VPN has an extensive server network, it can unblock the geo-restricted sites and content. Also, it helps in bypassing strict censorship and much more. IPVanish has an extended server network.
It allows users to access diverse international servers in different parts of the world. According to their website claims, they have more than 1400 servers in 75+ countries. It offers fast speed so that you can connect to your choice's IP address and location.
Does IPVanish allow device connections?
IPVanish allows unlimited device connections with a single account. It is awe-inspiring. Besides SurfShark, you can also consider IPVanish if you want a VPN with infinite connections.
Does IPVanish offer a free trial?
Yes! It offers a 7-day free trial.
Rating
After the IPVanish review, I'll rate it 4.5/5. It is one of the best VPNs for speed and privacy. The only issue it has is about streaming Netflix and bypassing censorship.
Do I recommend IPVanish?
To summarise, IPVanish is among the top VPN providers regarding security and privacy. Thus, I recommend it to others after our detailed IPVanish review. If you are looking for a VPN with robust encryption, protocols, and fast speed, then IPVanish is the ideal option. Moreover, IPVanish's compatibility with Kodi and Amazon Fire TV makes it a clear winner in the market. It is a big win for IPVanish as few providers offer the native app.
IPVanish is one of them and gives outstanding results. IPVanish is neither cheap nor expensive. It is competitive but affordable. Thus, if someone decides to use IPVanish, they won't regret their decision.