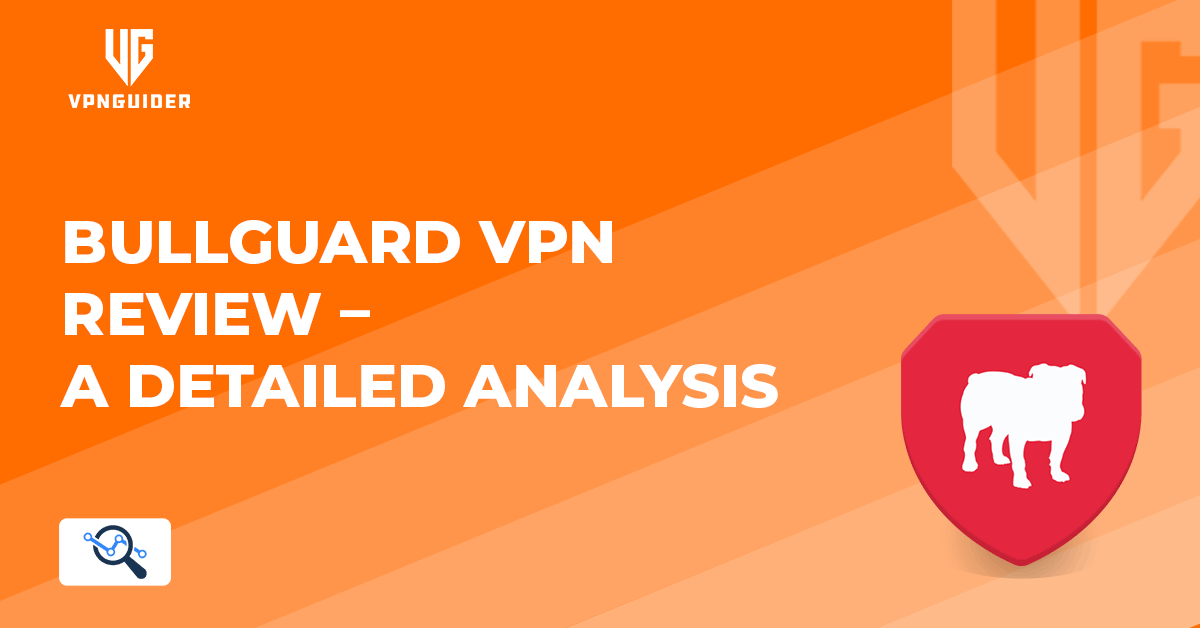 This BullGuard VPN review discusses various aspects of its services and performance. If you want to try a new VPN, then this VPN is for you. Before we begin with the BullGuard VPN review, let's first have a general overview.
General Overview
The BullGuard VPN is a bi-product of NordVPN. BullGuard is an excellent option to use when it comes to streaming and torrenting. It is a UK-based VPN that started its services back in 2001. Despite having an average server network, the speeds are consistent and reliable. Moreover, the server provider uses military-grade encryption and OpenVPN and IKEv2/IPSec protocols. The VPN follows a strict and transparent no-log policy and is safe to use.
Pros and Cons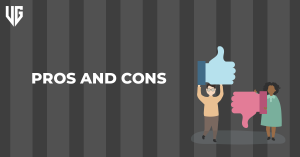 Below are the pros and cons of BullGuard VPN:
Pros
Six device connection
Zero-logging policy
Unlocks Netflix, BBC iPlayer, and Hulu
Supports torrenting
Unlimited bandwidth
Cons
Headquarters in the UK
Small server network
Lack of an ad-blocker and port forwarding option.
No Onion over VPN feature.
Now, let's start with the detailed BullGuard VPN review.
Does BullGuard VPN Offer Fast Speed?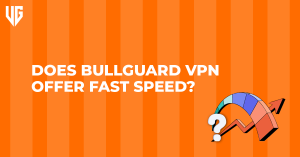 Whether you are browsing the internet for any search query, streaming on any streaming service, or downloading a torrent file, you need fast internet speed. We all are aware of how ISP monitors and controls our activities. If the service provider found us streaming and torrenting, they either charged us because of breaking the law or started throttling our bandwidth. It annoys and frustrates the user and worsens their browsing experience. Things become worse when even with a VPN, you can't enjoy fast internet speed. Thus, using a VPN with super-fast speed is vital no matter what.
BullGuard VPN offers fast speed. As it is a collaborative venture of NordVPN, it is a fast VPN. We tested the VPN for a speed test, and the results were impressive. It provides fast, consistent, and reliable speed across its servers. When I ran a test, my location was Mexico, and I connected with the US server, so minimal lag didn't affect my browsing. It experiences connection lags, but it depends on your server location. If you're connected to an exceptionally far away server, there would be more connection drop than when you connect to a nearby server.
Does BullGuard VPN Allow Streaming?
People use different streaming services to watch their favourite TV shows and movies to kill time or relax. Most of the time, the content they want to stream belongs to another region banned in your country. Using a VPN is an excellent solution to bypass all such restrictions. When you use a VPN for streaming, it changes your IP address and virtual location, and you appear to belong from that location. Thus, in this way, your ISP remains unaware of the fact that you're accessing any streaming channel.
Many VPNs claim to unblock content from popular streaming services like Netflix. But, in reality, when VPNs pass through the testing phase, all their claims prove to be wrong. Like all other VPN providers, BullGuard VPN also claims to unlock content from Netflix. To check their share, we tested the VPN for Netflix and found that they were faithful to their words. The service provider accesses US, UK, and Canada Netflix content. All the content was in HD quality with no buffering and interruption. Moreover, the VPN also unblocked the BBC iPlayer and Hulu, but we faced accessing Amazon Prime Video. Living in Mexico and accessing BBC iPlayer was a dream, thanks to BullGuard VPN.
Does It Support Torrenting?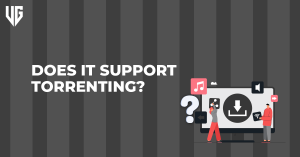 Yes! Like all other famous names in the VPN industry, BullGuard VPN also supports torrenting and P2P file-sharing. However, if you're looking for the best VPN for torrenting, we won't recommend using BullGuard because it doesn't have an onion over the VPN option. The BullGuard VPN offers unlimited bandwidth to users, which means you can download torrent files without hesitation. The VPN provider allows torrenting and P2P file sharing on all servers.
Moreover, it also ensures securing your IP address and the location on uTorrent and qBittorrent websites. With BullGuard VPN, you can download large GB video games without any speed issues. However, there is one significant drawback. The BullGuard VPN doesn't come with an Onion over VPN feature. This feature is vital for using the Tor browser as it makes you anonymous, and your activities remain hidden from the snooping eyes. Thus, if you want to use the Tor network for torrenting, we recommend using NordVPN.
Does It Work In China?
Unfortunately, if you're looking to bypass China's strict censorship with BullGuard VPN, you won't get successful. BullGuard VPN doesn't work in China. The restrictions imposed by the Chinese government are of a significant level. With each passing day, Chinese agencies are getting better at detecting VPN traffic. To circumvent these filters, the VPN needs strong encryption and advanced security features that BullGuard lacks. Hence, BullGuard VPN is not helpful in the Great Wall of China. You can use NordVPN or ExpressVPN to get around the China blocks.
Is BullGuard a Gaming VPN?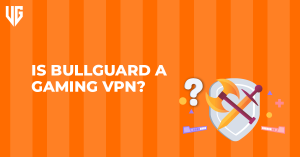 Not really! It doesn't mean you can't play online games with BullGuard VPN; of course, you can, but the results are not worthy. If you're looking for the best gaming VPN, then again, we'd recommend using NordVPN.
How Secure Is BullGuard VPN?
BullGuard VPN is a secure VPN that uses the highest encryption standards. It uses AES-256-bit encryption to safeguard the users' internet traffic. It also has an impressive kill switch feature that protects your identity when the VPN connection drops. Once you download the BullGuard VPN app, you've to manually enable the kill switch because otherwise, you can become a victim of data leaks. VPN leaks like DNS or IPv6 leaks can expose your identity and browsing history to your ISP. It is an alarming sign, and many VPNs have reported leaking DNS or IP addresses.
To check whether BullGuard VPN is among them, we conducted two separate leak tests, one for DNS and one for IPv6 leaks. We were happy with the test results as the VPN wasn't leaking DNS or IPv6 data. This adds another reason for using BullGuard VPN. Furthermore, the VPN allows the users to customize up to two DNS servers.
It protects you more while you stream on Netflix or play online games. It also prevents various cyber-attacks, including phishing and malware attacks. However, a bit disappointing thing about BullGuard VPN is that it doesn't come with a split tunnelling feature and an ad-blocker. Thus, you can't get rid of unwanted ads or connect to different countries simultaneously.
Does BullGuard VPN Keep Logs?
The BullGuard VPN belongs to the UK jurisdiction, a member of the five-eye surveillance alliance. The country has strict laws under which VPN companies must hand user data to government agencies. However, we tried to dig out the past but didn't find any such event where the company leaked users' data. Thinking about how they do it? BullGuard VPN follows a strict no-log policy. Under this policy, they don't store any of the following information:
IP address
Bandwidth used
Timestamp
Browsing history
Network traffic
Session information
The VPN provider in their Privacy Policy clearly states that they only collect the following information for maintaining your account, and it has no link with your browsing activities:
Email address
Account Password
Payment information
As a whole, BullGuard VPN doesn't store any activity log, and you can use it despite its jurisdiction.
Pricing Method
BullGuard VPN comes with three subscription plans. It doesn't have any monthly package, and you must select an annual, two-year, or three-year subscription plan. The three-year subscription plan is reasonable, and you can also avail yourself of discounts. Here's a look at the Bull Guard pricing plan.
Payment Method
The VPN provider accepts various modes of payment, including:
Visa
PayPal
Wire Transfer
American Express
Master Card
Sadly, BullGuard VPN doesn't offer any such facility if you want to buy a subscription by keeping your identity hidden. It doesn't accept payment through bitcoin, so you can't buy it anonymously.
Free Trial and Refund Policy
BullGuard VPN offers a free trial, and the duration is more extensive than all other VPN providers. It provides a free trial of 30-days to the users before they decide to move to a premium package. Also, it has a 30-days money-back guarantee. If you want a refund, email your query during the initial first 30 days of your subscription; otherwise, you can't get your money back.
BullGuard VPN and Customer Support
The service provider does offer good customer service to the users. While scrolling the website, you can see an option of Help Center. Upon clicking on that link, you can get exposed to a wide array of means by which their team contacts the customers. There's a blog section, install and setup guides, troubleshooting and errors, forums and product guides, and release.
Moreover, the service provider offers email support and a 24/7 live chat feature. You can contact the support team to resolve your queries if you have queries. However, during the BullGuard VPN review, we feel that the email support is a bit slow, while you can get instant replies via the live chat feature.
FAQs
How many simultaneous connections does it allow?
It allows six simultaneous connections.
How vast is its server network?
It comprises 2000+ servers in 16 countries.
Does it work in China?
No, it doesn't operate in China.
Is it compatible with all major devices and platforms?
BullGuard VPN is compatible with Android, macOS, iOS, and Windows platforms.
Does it have any browser extension?
No, it doesn't have any browser extension.
Rating
We'll rate BullGuard VPN 3.6/5. The speeds are good, allow streaming and torrenting, and don't store logs. What else one wants from a VPN?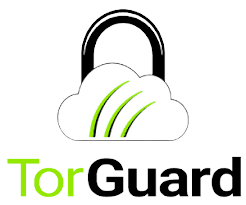 TorGuard is a good no-logs VPN
Strong no logs policy
Fast same-country speeds
Works with BBC iPlayer
Wide range of features
Ad and malware blockers
Available on :
Do We Recommend It to Others?
After a detailed BullGuard VPN, I do recommend it to others. It is a private and reliable VPN to use. It offers consistent speeds across its servers. You can unblock Netflix, BBC iPlayer, and Hulu. Also, it doesn't store any activity logs or leak data. Thus, it would be best if you tried it once.