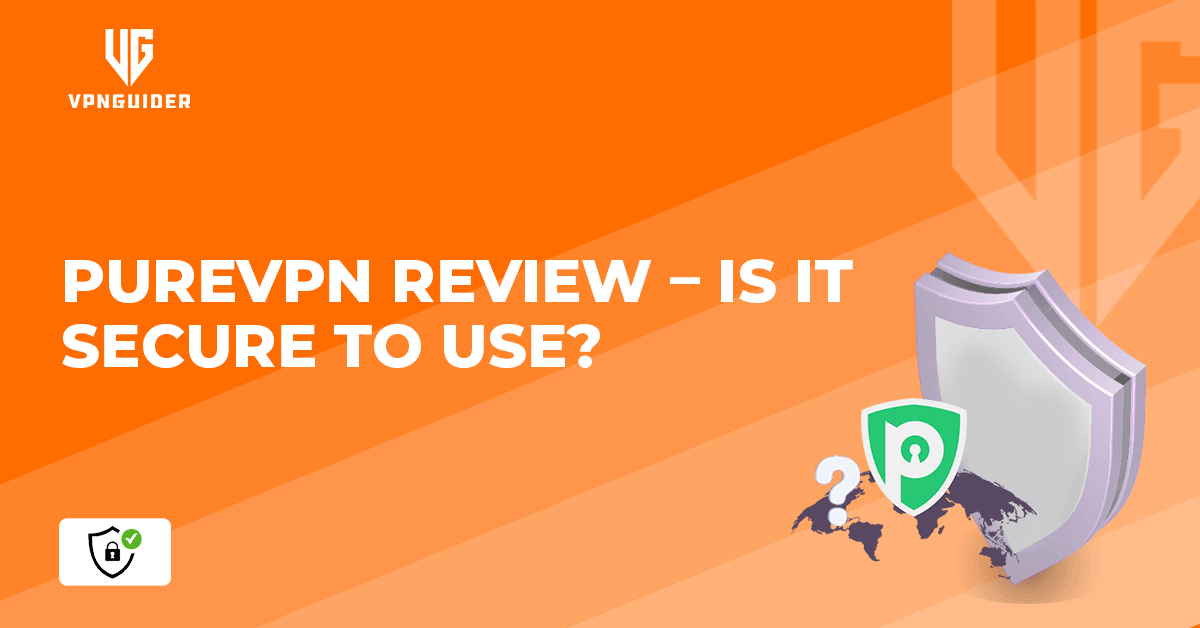 This PureVPN review will give you a detailed analysis of PureVPN. Everything that might encourage you to subscribe to PurePN is included in this review. Whether it be encryption, protocols, extra security features, logging policy, and customer support so, let's jump into the detailed PureVPN review. PureVPN is a Hong Kong-based premium VPN launched in 2007. It has more than 6500 servers spread in 140+ countries. It is compatible with torrenting, offers unlimited bandwidth, and includes extra security-enhancing features.
These features comprise a kill switch and a split tunnelling feature. The VPN offers not the fastest but pretty decent and fast speeds with some slow-downs as well. PureVPN is the right choice when it comes to accessing blocked content. With PureVPN, you can access Netflix as well as some other major streaming sites too. The VPN also supports torrenting, but not in all locations. It means that you have to compromise with long-distance servers. Now, let's go through the pros and cons of PureVPN review.
Pros & Cons of PureVPN review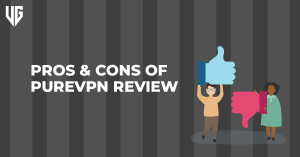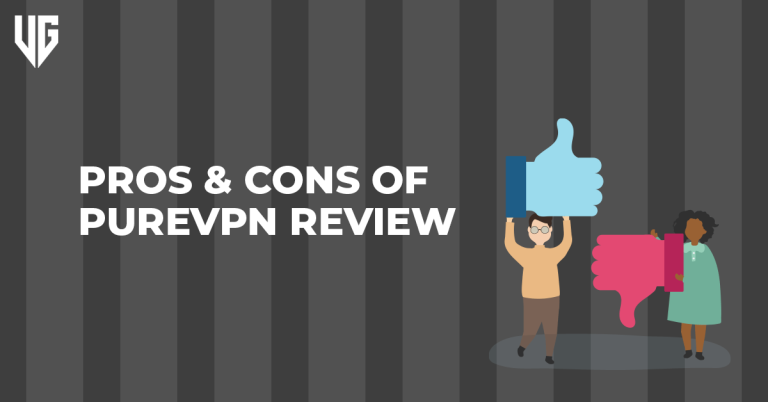 Here are the pros and cons:
Pros:
Military-grade AES-256 bit encryption
Have secured protocols.
Numerous payment options
Regular discount offers
Offers free trials.
Unblocks Netflix and other streaming sites like Hulu, BBC iPlayer, HBO GO
Easy to use
Protects against MITM and session hijacking
Pocket-friendly
Works on all major devices
Cons:
Slow speed
Poor customer support
Previously involved in data logging
Apps have serious issues
Quick Summary:
Origin: Hong Kong Total number of servers: More than 6500 Countries: 140+ Kill switch: Yes Split tunnelling feature: Yes Simultaneous connections: 10 Protocols: OpenVPN TCP, OpenVPN UDP, L2TP/IPSec, SSTP, PPTP Free Trial: 7-days free trial Website: www.purevpn.com Now, let's dive into a detailed PureVPN review.
Is PureVPN Safe to Use?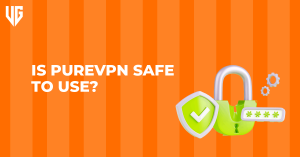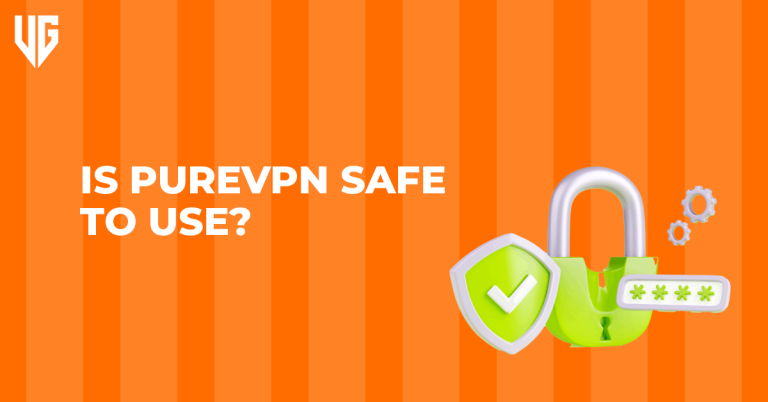 A simple answer is a Yes! Upon testing, PureVPN emerges as the safest VPN to use. There is a strong reason behind this. Like other top VPNs in the industry, PureVPN also uses strong encryption. It comes with numerous robust VPN encryption protocols. These include:
OpenVPN
L2TP/IPSec
IKEv2
PPTP
SSTP
Among all, the strongest is the OpenVPN encryption protocol. It's because it uses military-grade AES 256-bit encryption. This is the highest international standard of encryption, and PureVPN review uses it. Also, along with this, it uses the SHA-1 key for data verification. Besides this, every protocol has its function and purpose. The best thing I like about Pure VPN is that they offer protection against MITM and session hacking.
In this era of changing security landscape, Pure VPN is the best choice to go with. Another point that proves that PureVPN is safe to use is its origin country. PureVPN review belongs to Hong Kong, which is a privacy-friendly country. Hong Kong lies outside the jurisdiction of the five eyes, nine eyes, and fourteen eyes alliance.
It means that countries don't have any strict privacy or internet laws. Upon testing for IP and DNS leaks, PureVPN didn't show any signs of leaks. However, when I searched about this on various communities like Redditt, users experienced DNS and IP leaks.
Does Pure VPN Have a Kill Switch?
Yes. Pure VPN comes with a kill switch to protect your VPN connection from leaks. In the past, Pure VPN's kill switch wasn't much use and didn't fulfil the exceptions. It didn't work effectively, but now this issue is fixed. You need to disconnect the VPN from their desktop app to check the kill switch feature. Soon after this, the Wi-Fi connection disconnects automatically.
Does PureVPN Works With Netflix?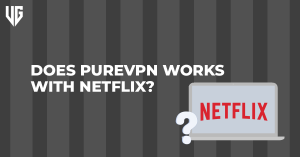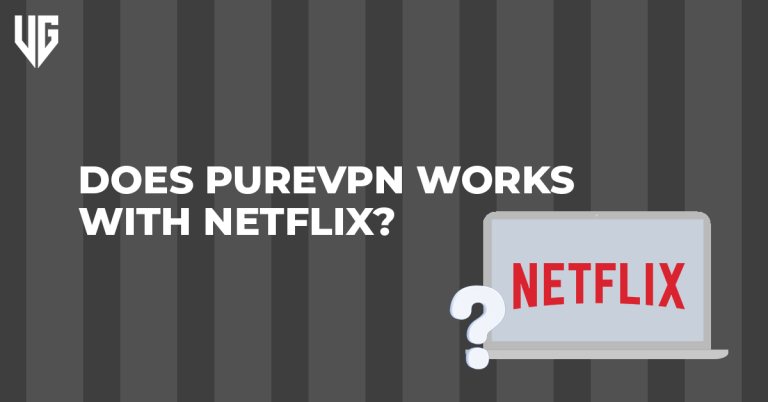 If you're travelling and want to access your home country's Netflix, try Pure VPN. Many VPNs claim that they work well with Netflix; when tested, all claims proved correct. With PureVPN review, you can easily connect to some other regions of Netflix. I'm sure you'll love the results.
Does PureVPN Allows Torrenting?
Yes. PureVPN allows P2P file sharing. It has specialized dedicated torrenting servers that ensure a fast and secure connection. To download Torrent files by PureVPN review, connect to their special servers for quick P2P file transfers. However, the drawback here is that PureVPN doesn't have P2P servers in some major countries.
These countries include Australia, Canada, the US, and the UK. Thus, you will experience a prolonged torrenting process if you reside in any of these countries and use PureVPN review. Overall, PureVPN is a good option for downloading torrents.
PureVPN Server Location
PureVPN comes with an extensive network of servers. It has thousands of servers in most parts of the world. It means that you won't face many issues of server overloading. The VPN has more than 6500 servers in 140+ countries. Thus, there is always a good option for choosing. This is helpful when you want to download torrents or stream any site.
Even if you want to bypass strict censorship like in China and UAE, PureVPN is an excellent option. However, as we told you before, PureVPN servers are unavailable in countries like Australia and Canada. The company should consider this issue and try to do something to fix the matter.
How Many Simultaneous Connection Does It allow?
PureVPN allows ten simultaneous connections at a time. It means you can use a single account on ten different devices. Sounds great!
Does PureVPN Offer a Free Trial?
Yes! PureVPN offers a free trial. It offers a 7-days problem. If you want first to satisfy yourself regarding PureVPN's services, you can go with a free trial. After the trial, you can avail of a 62% discount on their yearly subscription plan. Isn't it sound great?
Does PureVPN App is User-Friendly?
PureVPN comes with a great user-friendly app for nearly all major devices. The apps are lightweight, easy to use, and don't result in any interruptions. There is a separate list of servers, each with its respective city, country, and offered streaming services. You can easily connect with the servers and even search them in the tab under the server selection screen.
Does PureVPN Keep Logs?
With the recent changes in the PureVPN privacy policy, it's confirmed that it doesn't keep logs. Read what they say about this on their website. To prove their stance, they also performed audits to keep zero records. The famous IT company Altius IT conducted the audit. The auditors failed to find evidence that could prove any person on PureVPN's entire network.
Do you think why the company audited its no-log policy? Well! Recently, PureVPN's name was highlighted in a controversy related to logging. This was the famous data logging case through which the FBI caught a cyberstalker. By providing the users' data, PureVPN helped the FBI agency. It was something alarming. But after their audit, things are pretty straightforward.
PureVPN Customer Support
Support Previously, PureVPN's customer support wasn't much help. The users experience late replies and uncooperative behaviour from the customer support team. However, now the customer support has been improved. Like other top VPNs, PureVPN has a live chat option that assists the users 24/7. I tested the live chat option and was highly disappointed.
Upon testing the sales team via the live chat option to get more insight into pricing. I was frustrated that I couldn't connect to the representative despite waiting 3-4 minutes. Thus, I will rank poor customer support based on my experience. I am also attaching the screenshot for more clearance. Have a look.
Does PureVPN Offers Fast Speed?
Speed is a vital consideration while picking up the best VPN for yourself. If your primary purpose for using a VPN is torrenting or accessing restricted content, choosing a VPN with super-fast speeds is essential. During our PureVPN review, PureVPN is a fast VPN and offers decent speeds. But we can't say it is the fastest VPN.
After testing PureVPN for speed, we concluded that local server connections are much quicker. While connecting to long-distance servers, the rate dropped drastically. If you're looking for the fastest VPN, you should go with NordVPN.
PureVPN Pricing and Payment Methods
As Compared to Nord and ExpressVPN, PureVPN is a cheap VPN. It doesn't cost you much. It offers three subscription plans. Check out their pricing plan.
If you're looking for a VPN at an affordable price, then I'll recommend it to others. PureVPN offers numerous payment methods. This includes the traditional credit/debit card, PayPal, and Alipay. Thus, you don't have to bother about the purchase process because it offers numerous options.
Do I recommend PureVPN to Others?
After our detailed PureVPN review, I do recommend it to others to some extent. At times, I believe PureVPN makes the right VPN choice. It has severe issues like poor customer service, lags in the speed test, and a slow torrenting process. But, it does have all the necessary features required for a safe and secure VPN experience.
It provides a top-notch level of encryption and additional security features. So, it is a must to try VPN. But I would recommend going with some other renowned VPNs in the market regarding speed. What's your PureVPN review? Share your thoughts below.