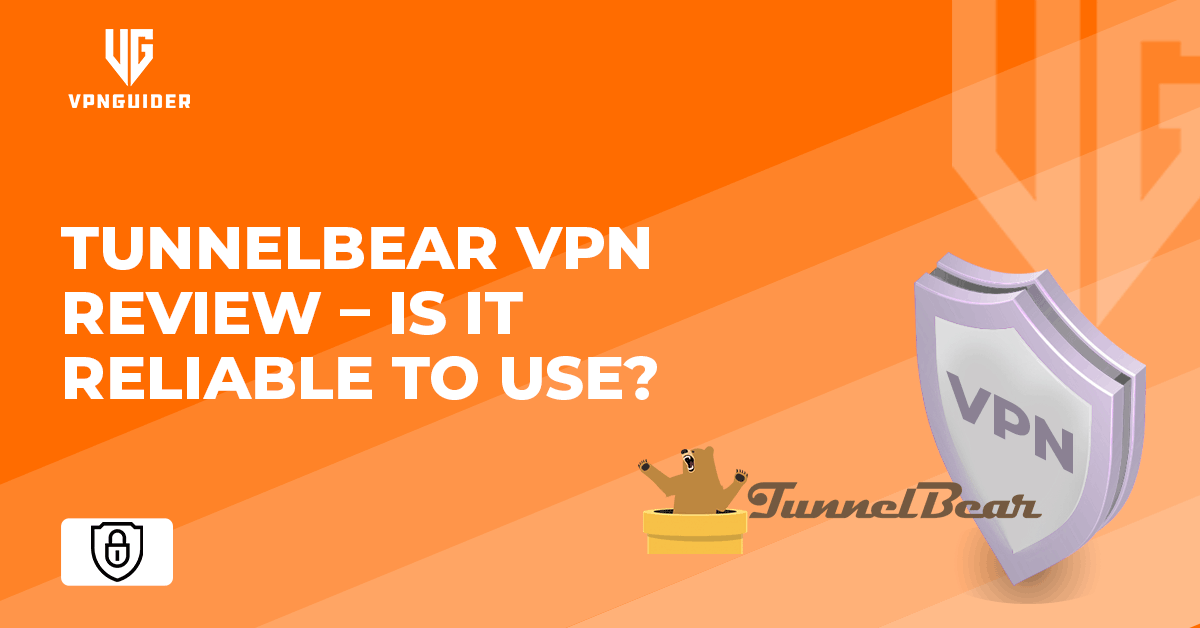 I searched for the best VPN for beginners and heard about TunnelBear VPN. I bought its premium version and started testing it. After a few days of testing, I finally developed this TunnelBear VPN review. Read the remaining review, and you'll get all the answers. If you're a beginner looking for a VPN and hiding your IP address is your main concern, I suggest using TunnelBear VPN.
General Overview
TunnelBear is a Canadian-based VPN available in free and pro versions. The paid version has significant importance. You can enjoy all the features that are limited in the free version. The most important benefit of a paid VPN version is that you can want unlimited data caps. The service provider won't restrict your bandwidth. But, in free versions, there is a monthly data limit. They do so because, in this way, their business is run.
You can't get everything for free in this world; the same is true with free VPNs. TunnelBear allows users to use 500MBs per month. Although this is not enough for streaming or torrenting if you want to test the software, it is well and good. The VPN offers fast speeds, which means TunnelBear is a reliable VPN to use. It can't compete with some of the fastest VPNs in the industry, i.e., Nord or ExpressVPN. Furthermore, it provides excellent security and follows a strict no-log policy.
One can't deny that it is among the best VPNs with military-grade encryption and security protocols. It has fantastic security boosting features like a kill switch, split tunnelling, and an obscuration tool. It also offers a unique feature named RememBear for managing passwords. The VPN is relatively cheaper than other VPNs. The premium version supports unlimited torrenting by masking the actual IP address. During my review, I also discovered some significant drawbacks that TunnelBear review has.
It was a big disappointment to know that TunnelBear doesn't unblock Netflix, BBC iPlayer, and Disney Plus. It has a small server network in only 23 countries. Moreover, it doesn't have a live chat option and isn't very effective in China. Before we get into the detailed TunnelBear review, let's overview its pros and cons.
Pros and Cons of TunnelBear VPN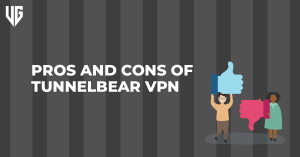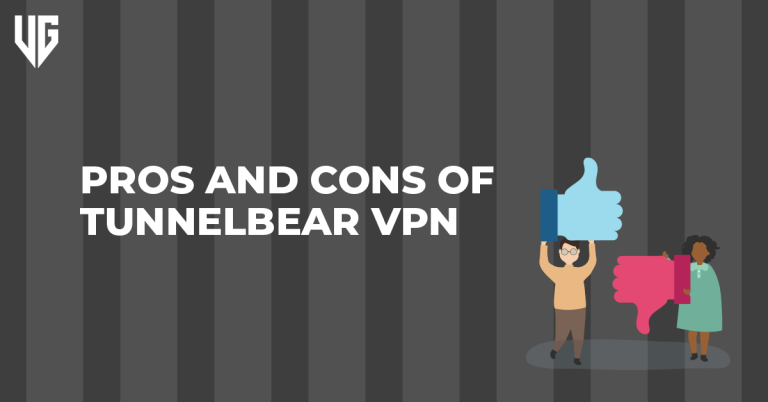 The mentioned below are the pros and cons of using TunnelBear VPN review:
Pros:
Advanced security features
Affordable
Available in both free and paid versions
The free version allows 500MB of data usage.
Robust encryption
Supports unlimited torrenting
Uses OpenVPN and IKEv2 protocols
Verified no-log policy
Cons
Belongs to five-eye jurisdiction
Customer support is poor.
Fails to unblock Netflix, BBC iPlayer, Disney Plus
Not effective in China
No refund policy
Reliable speeds but not the fastest
Minimal server network
Now let's dive into the detailed TunnelBear VPN review.
Is TunnelBear a Fast VPN?
Everyone wants a VPN that offers super-fast speeds. Luckily, TunnelBear VPN review is a fast VPN. It is improving its speeds and is excellent for streaming and torrenting. The rates are fast and reliable on both local and long-distance servers. To test their claims, I performed a speed test, and the results were satisfactory. The speed test result shows that speeds were above average, which was impressive.
TunnelBear has above-average rates, but it isn't the fastest VPN. On local servers, the speeds were fast without any connection drops, but the issue was with international servers. The rate was not as fast as expected. I experienced lags that slowed down my connection speed, and it took a few minutes to connect to the app. Thus, I can't regard it as the fastest VPN. If you're a beginner, it is acceptable to use TunnelBear VPN review, but I won't recommend it for a long-term user, I won't recommend TunnelBear.
Does It Ublocks Netflix and Other Streaming Sites?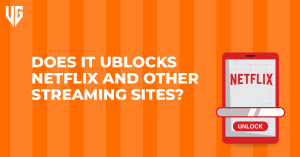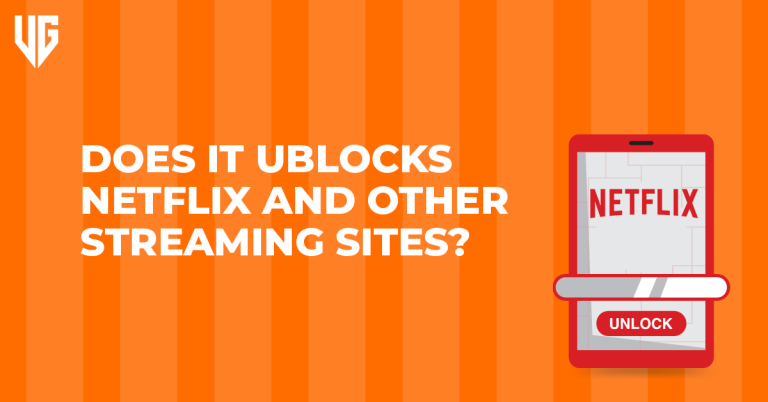 An important reason to use a VPN in today's era is to access the blocked content on streaming sites. Most ISP block streaming sites from other countries, but it is possible to unblock them. Thus, always choose a VPN that allows you to access the streaming sites. Unfortunately, with TunnelBear, you can't enjoy your streaming experience.
It is disappointing that TunnelBear VPN review doesn't allow streaming on Netflix and other major streaming sites. I tested TunnelBear for Netflix, BBC iPlayer, and Disney Plus, and the results were of great disappointment. The VPN lacks dedicated servers for streaming and thus fails to unblock all these three platforms. Other streaming sites that TunnelBear can't access include:
You can access YouTube with TunnelBear VPN review. But it is not a significant achievement because any other VPN can unblock YouTube. So, if you want to unblock Netflix or any streaming site, TunnelBear is not your choice.
Is TunnelBear a Good Option for Torrenting?
Yes, now you can enjoy unlimited torrenting with TunnelBear. TunnelBear didn't support torrenting and P2P sharing before, but they've recently updated their service. The service provider suggests that servers in Canada, Germany, Romania, the UK, and the US are most preferred for torrenting. As the speeds are above average so, you won't face any connection drops. Moreover, the kill switch will protect you if the connection drops. To my satisfaction, I tested TunnelBear for torrent IP leaks.
I was happy that the VPN wasn't leaking the IP address during the P2P file-sharing process. TunnelBear is a Canada-based VPN. Make sure you aren't doing something illegal while torrenting. You have to face a hefty fine if caught, and the service provider has the right to end your account. As a whole, TunnelBear is the right choice for torrenting. With no IP leaks and advanced security features, you can enjoy a safe torrenting experience.
Do TunnelBear Function in China?
Residing in a country with strict censorship is difficult. The only way to get out of it is to use a VPN. Many VPNs claim to bypass censorship but, in reality, fail to do so. But, with the TunnelBear VPN review, you can use free internet in China. TunnelBear VPN review is effective in China and other countries that follow strict censorship.
These countries include Iran, Russia, Turkey, and the UAE. The service provider comes with a GhostBear feature. The obfuscation tool disguises the VPN traffic, bypassing restrictions efficiently. But, the only issue is the small server network. The small server network causes slow speed because TunnelBear is ineffective in China.
Is TunnelBear a Gaming VPN?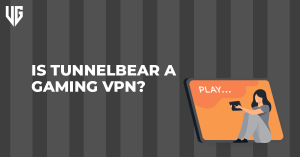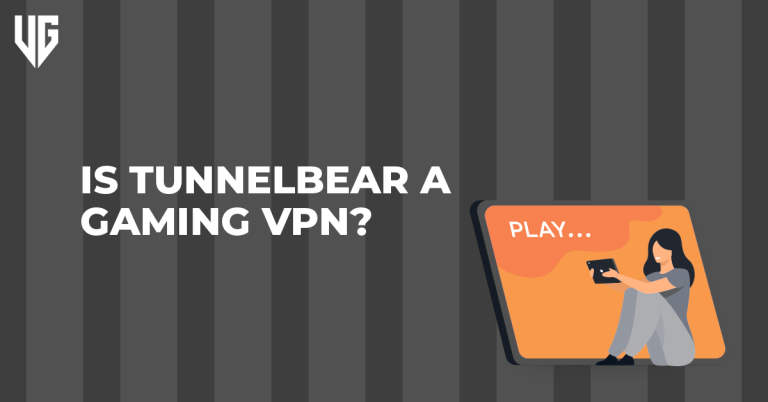 No, TunnelBear VPN review is not recommended for gaming. It is because, like other VPNs, you can't install it on your router or any streaming device. These devices include Android TV and Amazon Fire Stick. The lack of compatibility on router and streaming devices makes it the worst option for gaming. You can't connect it to your Xbox and Playstation. So, TunnelBear is not a gaming VPN.
Encryption Standards and Protocols
TunnelBear VPN review is a private VPN that is safe and reliable to use. The VPN uses robust encryption and security protocols that guarantee your online security. The service provider uses AES-256 bit encryption. It is the highest encryption level that a VPN uses. This level, along with security protocols, makes your security more solid. TunnelBear VPN review uses OpenVPN (UDP/TCP) and IKEv2 protocols. The OpenVPN protocol is the standard encryption protocol.
Although it's pre-installed, you can also configure the settings according to your preference. You need to switch to the OpenVPN TCP protocol if your connection is unstable. The OpenVPN protocol is compatible with Android, macOS, and Windows. While IKEv2 is only available for iOS and Windows platforms.
DNS, IP, and WebRTC Leak Test
If the VPN you use leaks your DNS, IP, and WebRTC, you should rethink your decision. It is alarming and can expose your IP address and browsing activities to your ISP. I performed several tests to check if TunnelBear leaks identity or not. I was happy with the results. The test shows no leaks. It means that it is a private VPN. It doesn't leak your IP address and keeps your activities hidden throughout your browsing experience.
Security Features
Like every other VPN, TunnelBear VPN review also comes with some security-boosting features. These features include:
A kill switch (VigilantBear)
Obfuscation tool (GhostBear)
Private DNS servers
Perfect Forward Secrecy
RememBear
Split tunnelling feature (SplitBear)
All these features increase your online security. A kill switch ensures that your activities remain protected when a connection drops. I checked the kill switch and found that it was working completely fine. VigilantBear is the name for TunnelBear's kill switch. It is available on all platforms except for iOS. The DNS servers and perfect forward secrecy ensure you connect to a verified server each time.
Furthermore, the obfuscation tool allows you to bypass high censorship in countries with increased censorship. At the same time, the split tunnelling mode (split bear) lets you select the apps you want to encrypt. But unfortunately, this mode is only available on Android, which I suppose is a drawback. The VPN also has a unique. Remember the feature that manages your password.
It is an excellent initiative by the company, and I haven't found this feature in any other VPN I reviewed. To sum up, TunnelBear VPN review has all those essential features necessary for providing a top-notch privacy level.
Logging Policy
TunnelBear has a strict no-log policy. The service provider isn't involved in collecting users' metadata that reveals their identity. But, whatever data they collect has a purpose. On their website, they have made this point clear. Have a look.
Information Collected
All this information can not expose your actual IP address. Many users doubt them for having their email address, but there's a valid reason behind it. There's not a single incident in the past in which TunnelBear VPN review is involved in collecting logs. The company keeps the email address to verify the user account.
Logging Policy
Many users doubt the TunnelBear logging policy. It belongs to the Canadian jurisdiction that has strict laws for the internet. Some institutions and departments collect users' information and give it to agencies. To prove its policy, TunnelBear undergoes a log audit. In 2019, the company's log policy was audited again. The result of the report was clear and transparent.
The company received 14 requests for handling users' information, but they didn't on any occasion. As a whole, TunnelBear VPN review is safe to use with no incident of storing users' logs. Sounds impressive. Isn't it?
Pricing Plan
TunnelBear is a cheap VPN. It offers three plans. The first is a free plan that won't cost you a single penny. But restrict you to only 500MB of data usage every month. The other two are premium plans.
Payment Methods
TunnelBear payment methods are limited to mainstream payment methods. It accepts payments through:
Credit/Debit card
BitCash
Bitcoin
It is impressive that it accepts payments anonymously. Yet, it doesn't get any charges via PayPal, which is quite strange, as most VPNs do.
Refund Policy
TunnelBear VPN review doesn't have any refund policy. If you want to withdraw your subscription, there is no money-back guarantee. Thus, if you want to test the VPN first, use the free version and, if satisfied, buy the paid version.
Does TunnelBear Offer Excellent Customer Support?
Like most VPNs, TunnelBear customer support is unsatisfactory and limited. With TunnelBear, you can't expect to get immediate technical help. The service provider doesn't have a live chat option. It means you can't get instant replies to your queries. Instead of a live chat option, it comes with an online ticketing system. Click on the support option present at the bottom right. It has answers to some basic questions but doesn't have technical help.
I had some issues while connecting to the servers, but there was no one to help me out. Although I sent an email, I got a reply after 48 hours, which was quite disappointing. The VPN offers an online help section. Here you can find all the relevant information about FAQs, set up guides, and troubleshooting. I found it helpful and resourceful. But, TunnelBear VPN review customer support is not very effective. Several loopholes need to be fixed for a satisfied customer base.
FAQs
Is TunnelBear free?
It has both free and paid versions. The free version allocates 500MB of data each month.
How large is TunnelBear Server Network?
TunnelBear has a minimal server network. It has servers in only 23 countries.
How many simultaneous connections does it allow?
It allows up to five simultaneous connections.
Is it compatible with major devices and platforms?
TunnelBear is compatible with Android, iOS, Linux, macOS, and Windows.
Does it have any browser extensions?
Yes, it has browser extensions for Chrome, Firefox, and Opera.
Is there a money-back guarantee?
No, it doesn't offer a money-back guarantee.
Rating
There are several issues with TunnelBear VPN. One can't neglect these issues if looking for a VPN for long-term use. After TunnelBear VPN Review, I will rate it 3.9/4.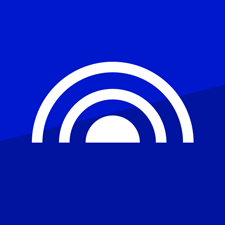 Flexible, cross-platform and lightweight
No logs and easy-to-use
Unblocks Netflix and BBC iPlayer
30-day money-back guarantee
Doesn't leak DNS
Packages for up to 7 devices
Available on :
Do I Recommend TunnelBear VPN?
Well! TunnelBear provides robust security and encryption to the users. If you are a beginner and want to protect your online identity, use TunnelBear VPN review. But if you're a professional, there are other better options than TunnelBear.